Beyond Basics & Black
- Online Power Course with Amanda Arneill and Alisse Courter -
YOU'VE MASTERED THE BASICS, SO NOW IT'S TIME TO TAKE YOUR SKILLS BEYOND BASICS & BLACK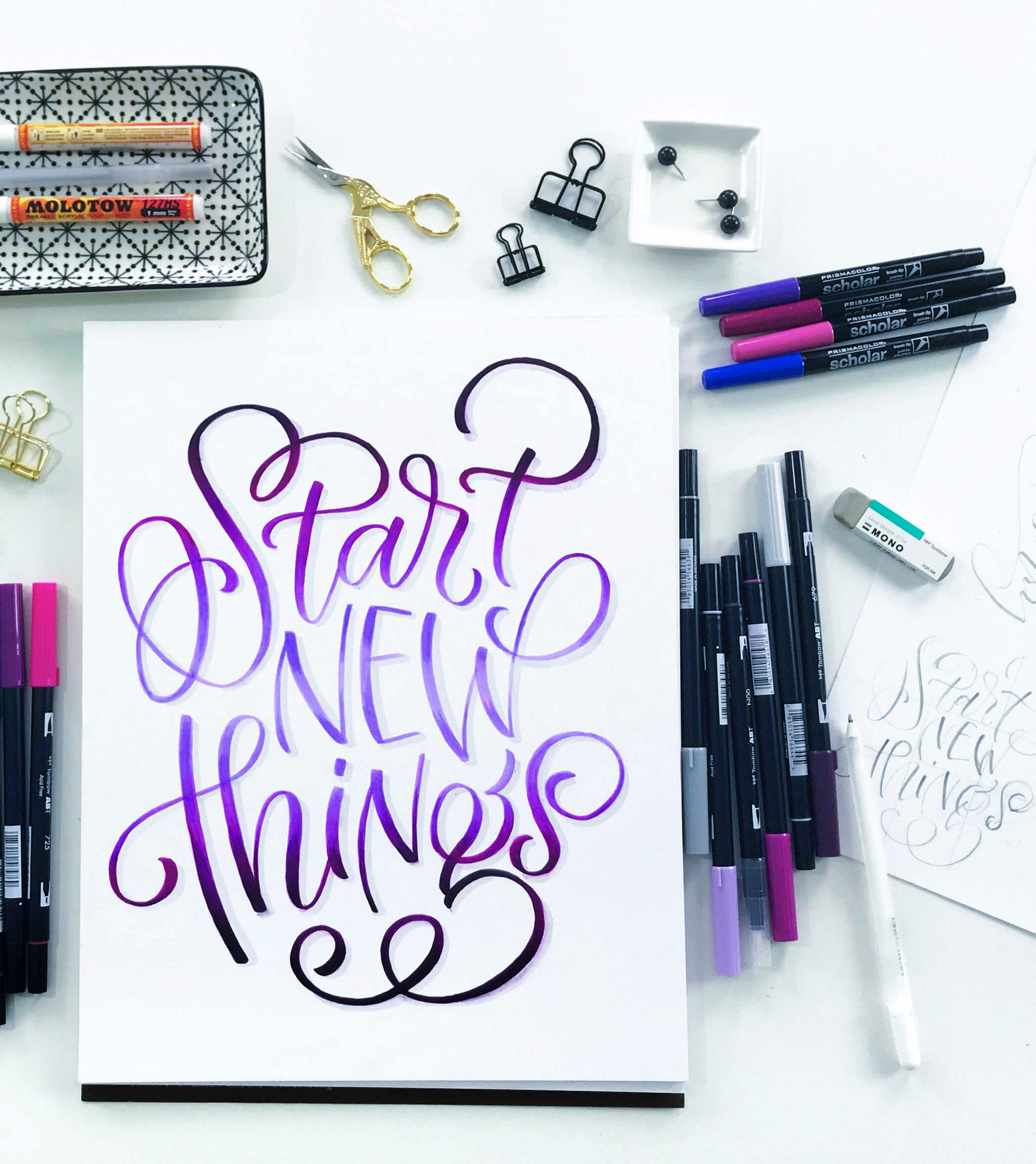 Let's take your lettering even further by taking you off of the basic pen and paper and moving you to different surfaces and amazingly blended colors.
In this advanced course, after learning from Alisse Courter (@alissecourter), she and I take you behind the curtain and share all of her wizard-like tricks for amazing blends that make the letters look like they are jumping right off the page (...hence the wizard status).
I constantly get asked how I letter on different items so that they last, look the way that the do, don't bleed and allow me to create pieces that allow me to escape from the paper jail. Learn all of my tricks and techniques for window lettering, writing on canvas, wood and chalk art to take you beyond chalk basics to chalkboards you can ship without worry and digital manipulation of your chalk art on the iPad.
This course will open so many possibilities for you and will have your brain buzzing with all of the lettering you will be able to do! Toss that black pen and paper aside and let's go beyond!

WHAT WILL YOU LEARN?
If you've mastered hand lettering using paper and your black brush pen, it's time to take your skills Beyond Basics & Black with this advanced, self-paced online course where you will learn how to use colors, color blending, shadows, embellishments and galaxy effects to expand your color technique arsenal. You will also learn how to effectively letter on different surfaces like glass, chalkboard, canvas and wood, all while being taught the best tools and tricks to give your pieces a lasting effect!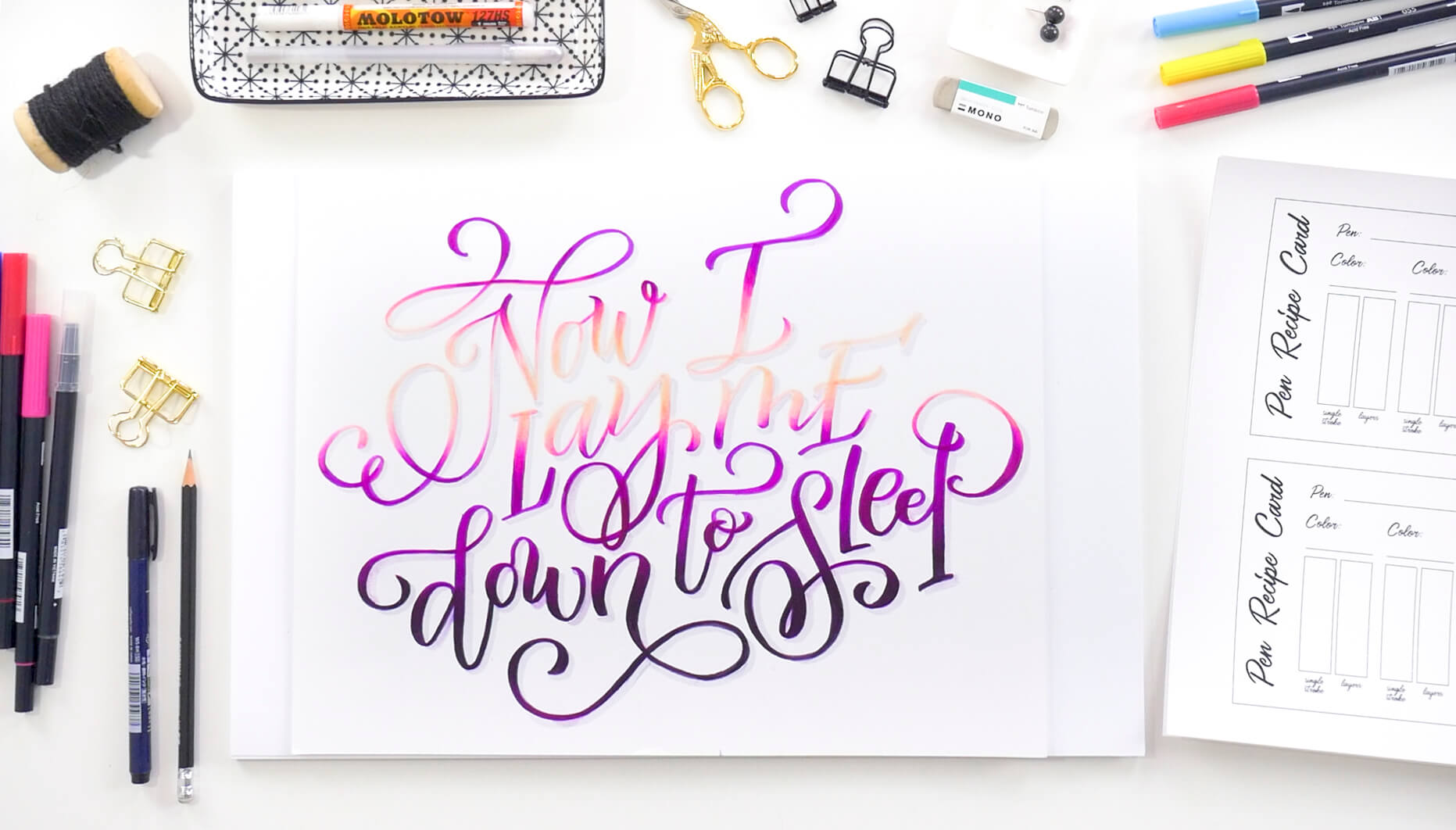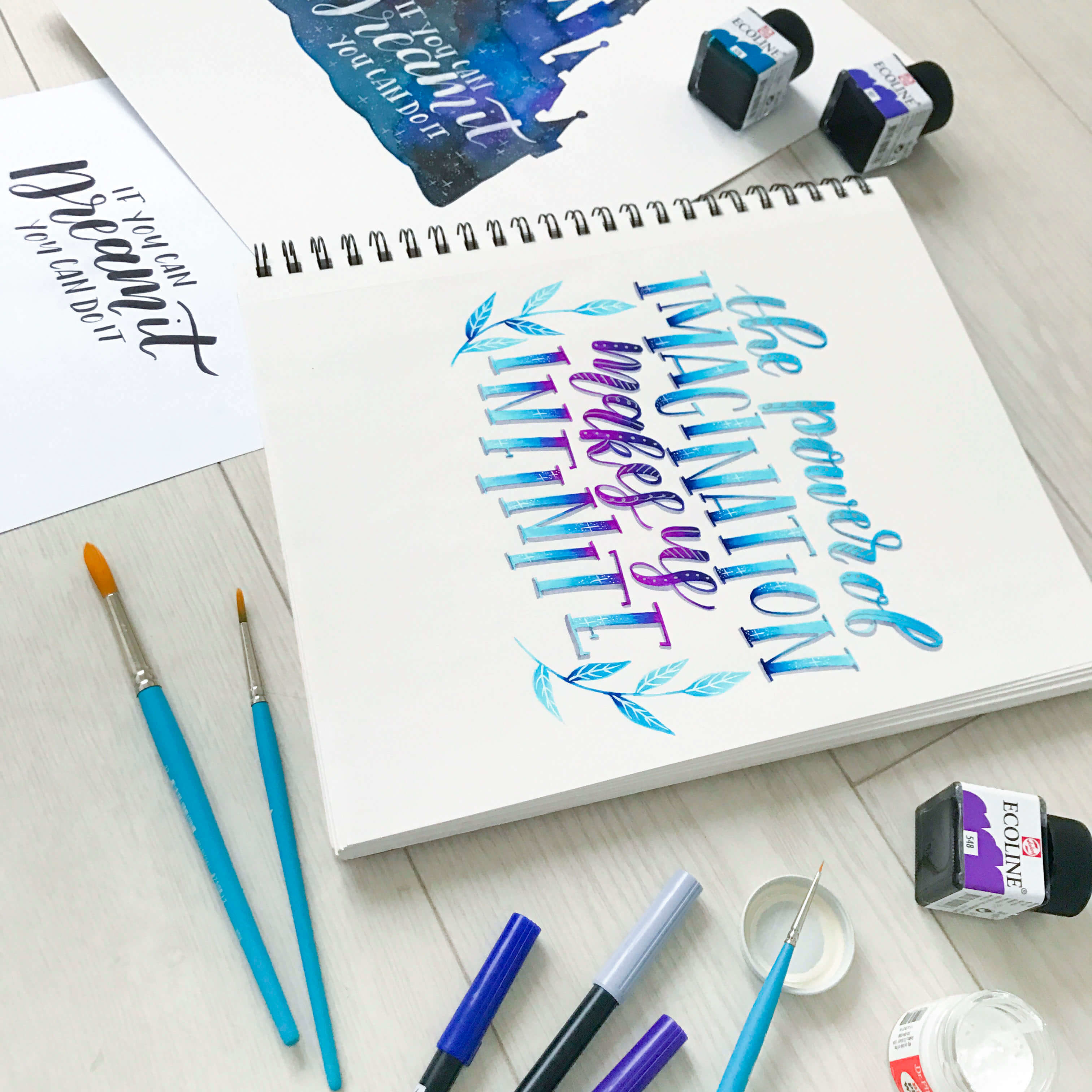 Over 4 hours of instructional online video lessons that you can work through at your own pace.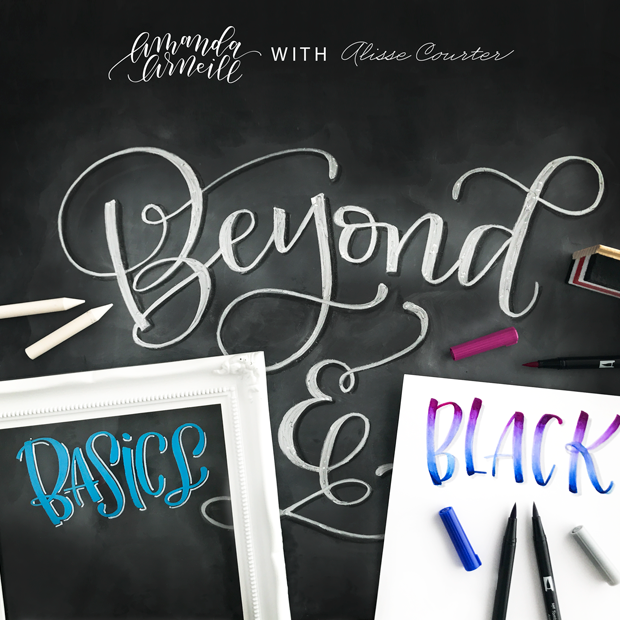 A downloadable worksheet package to take you step-by-step through all of the learning objectives of the course.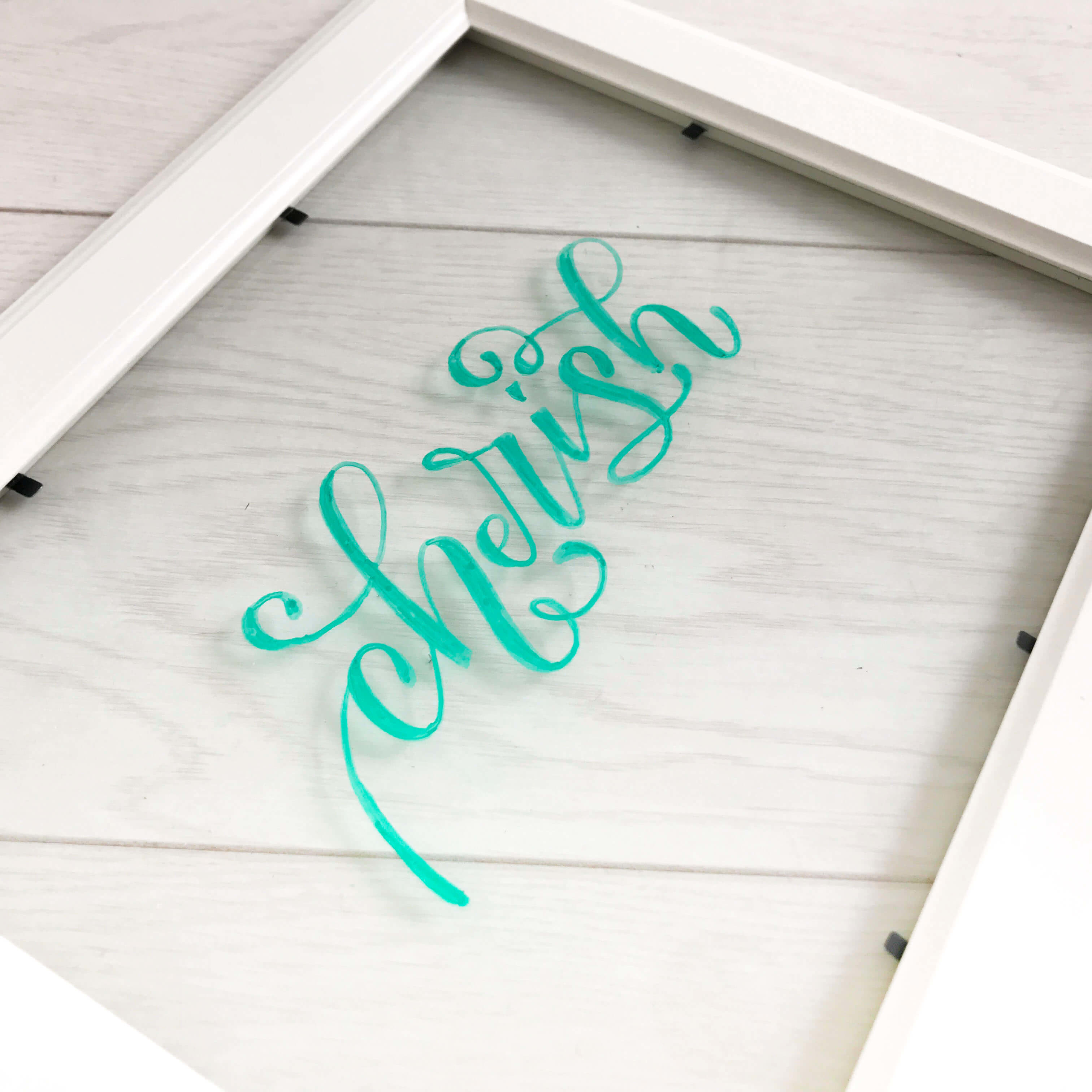 Access to the course that never expires so you can watch the videos whenever and as many times as you'd like!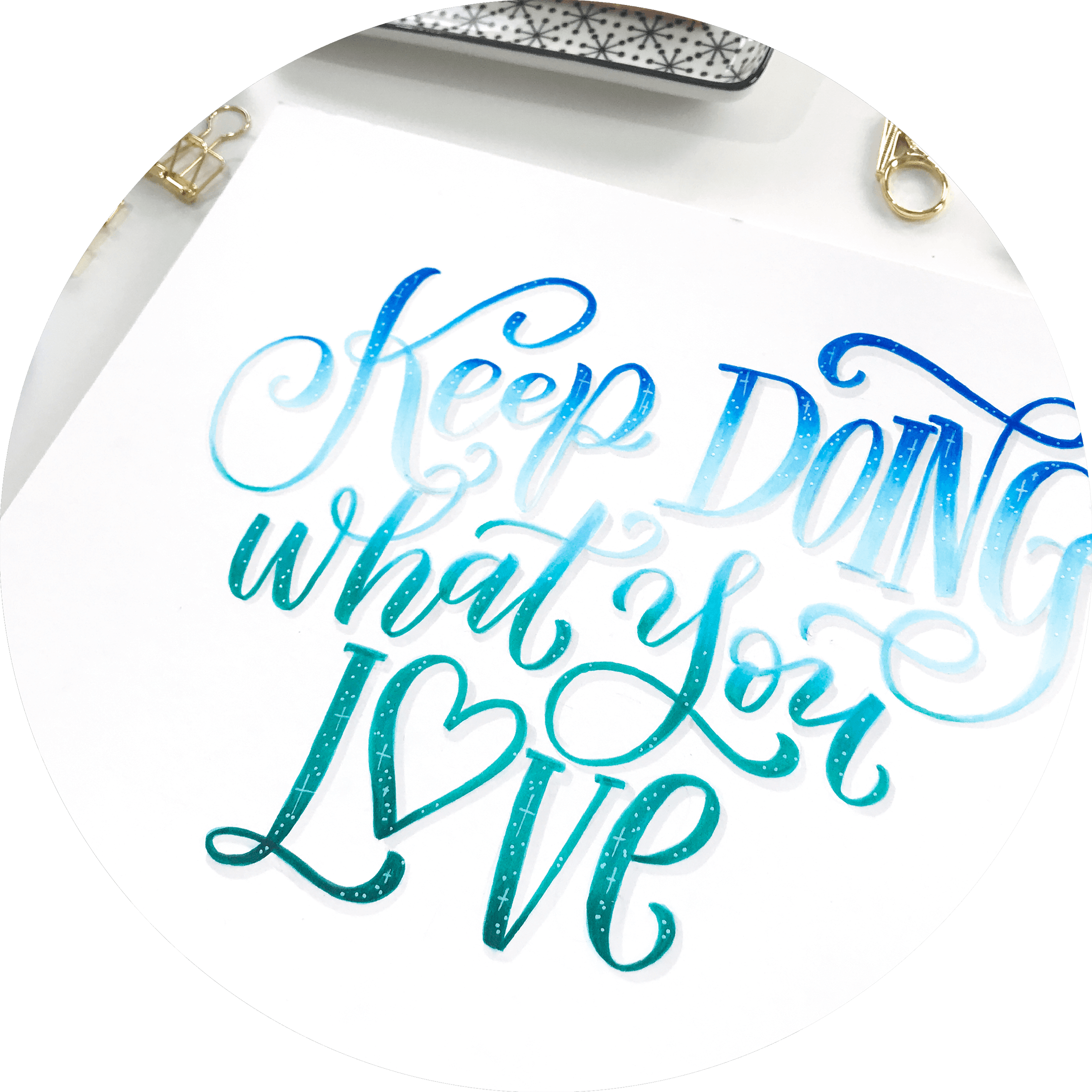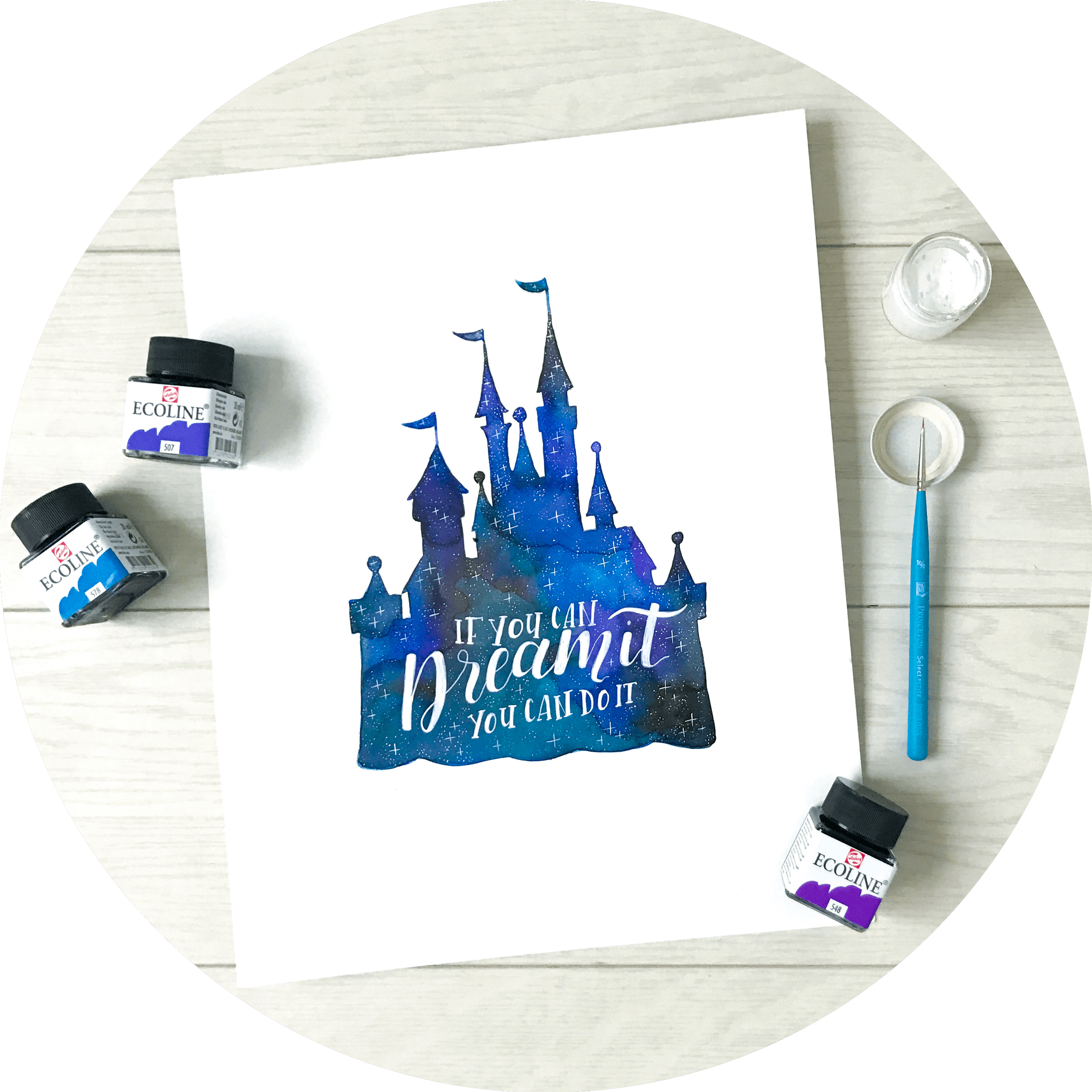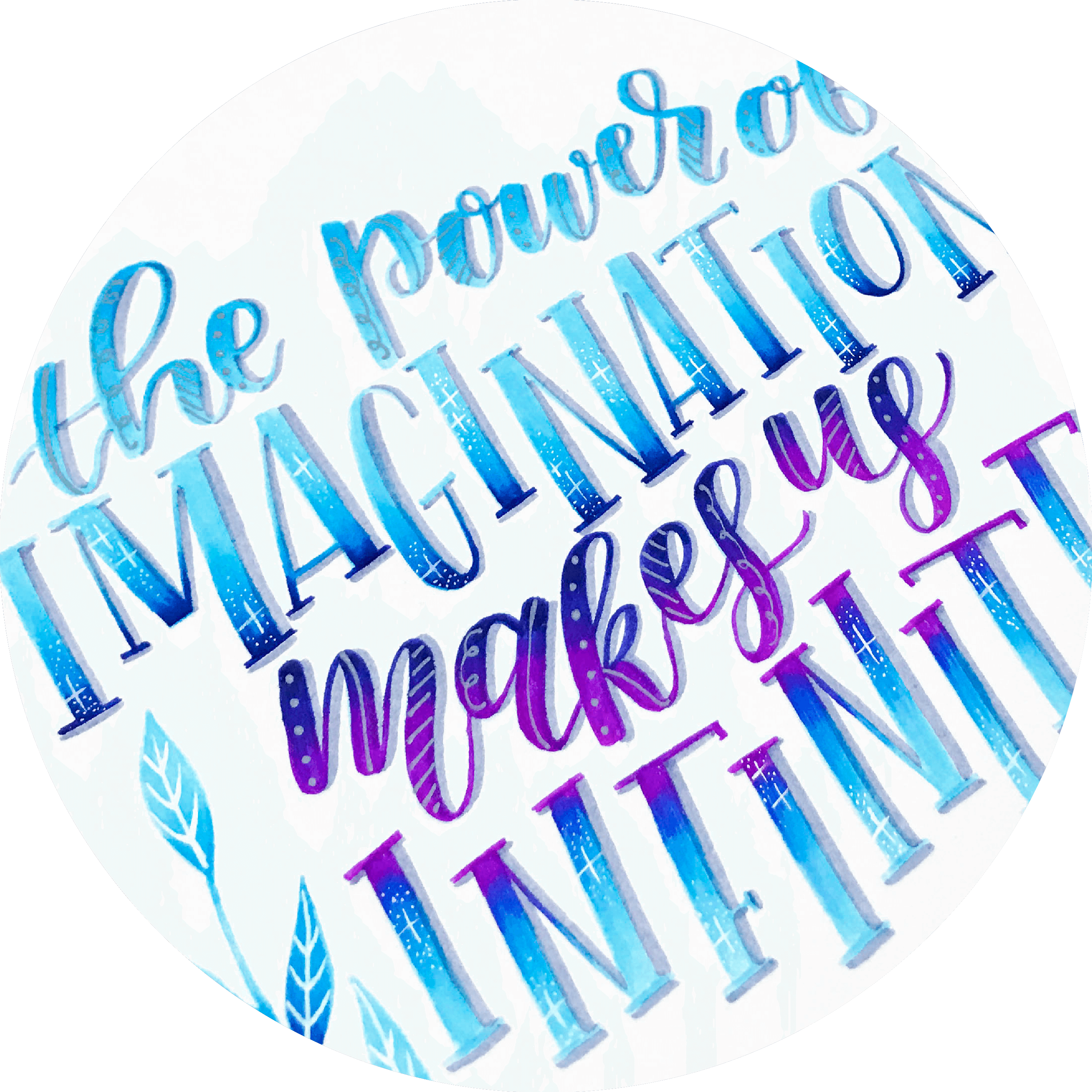 GO BEYOND THE BASIC BLACK
Learn how to take your lettering pieces beyond the basic black by learning how to beautifully blend colors within a single letter, word and piece. You will also be learning how to add shadows and embellishments within and around your pieces to make your blended letters pop! Next, you'll learn how to create an eye-catching watercolor galaxy silhouette that will serve as the perfect backdrop for your lettering pieces.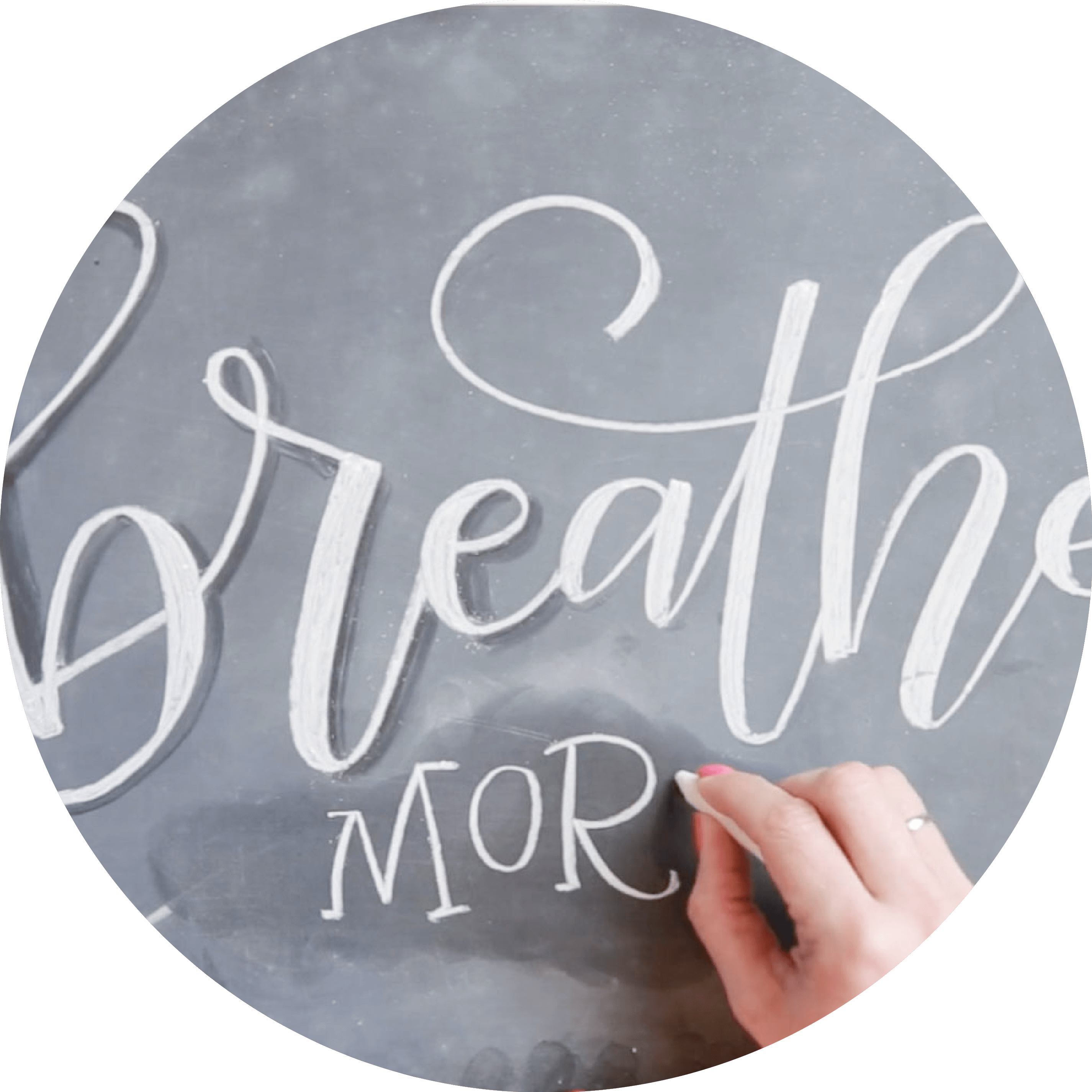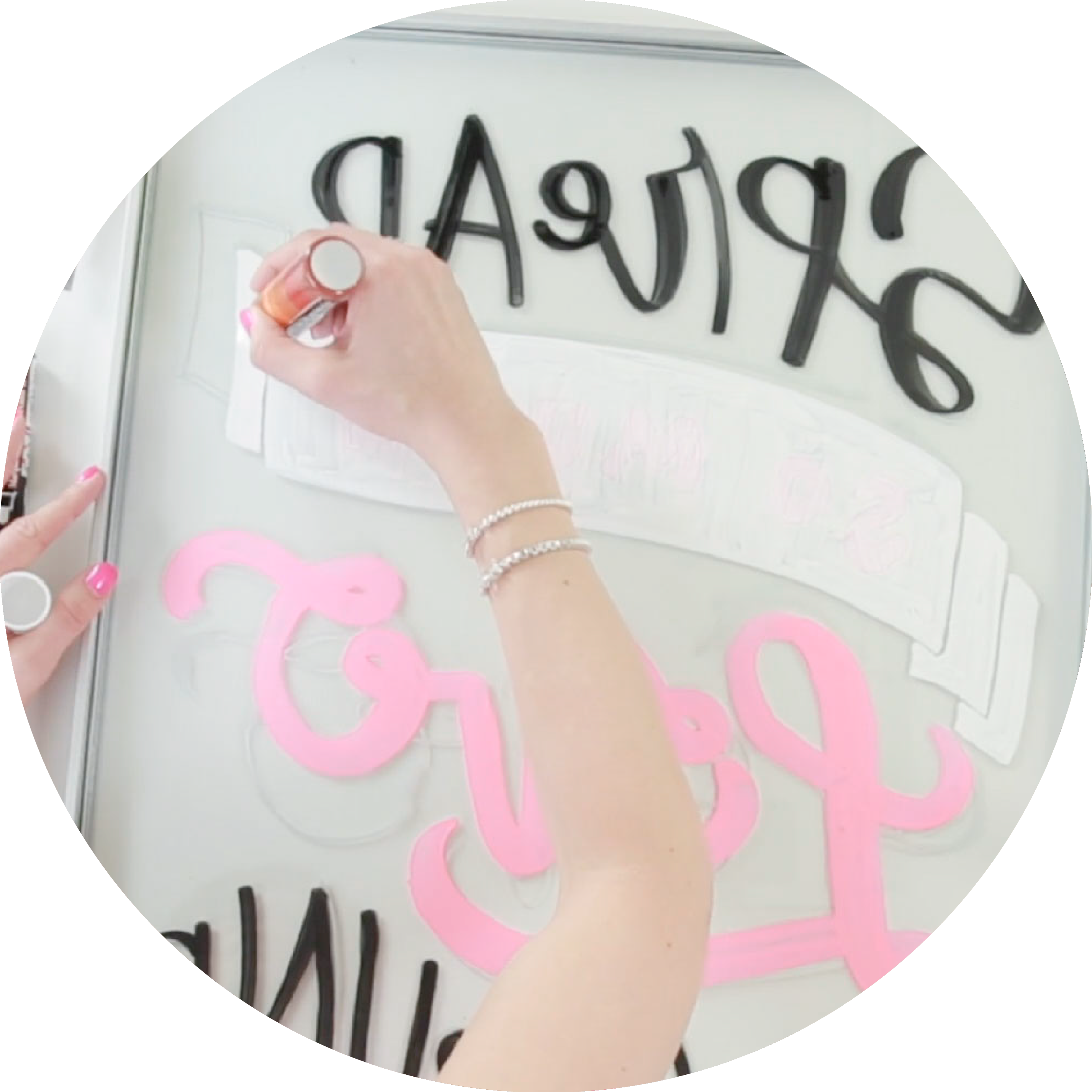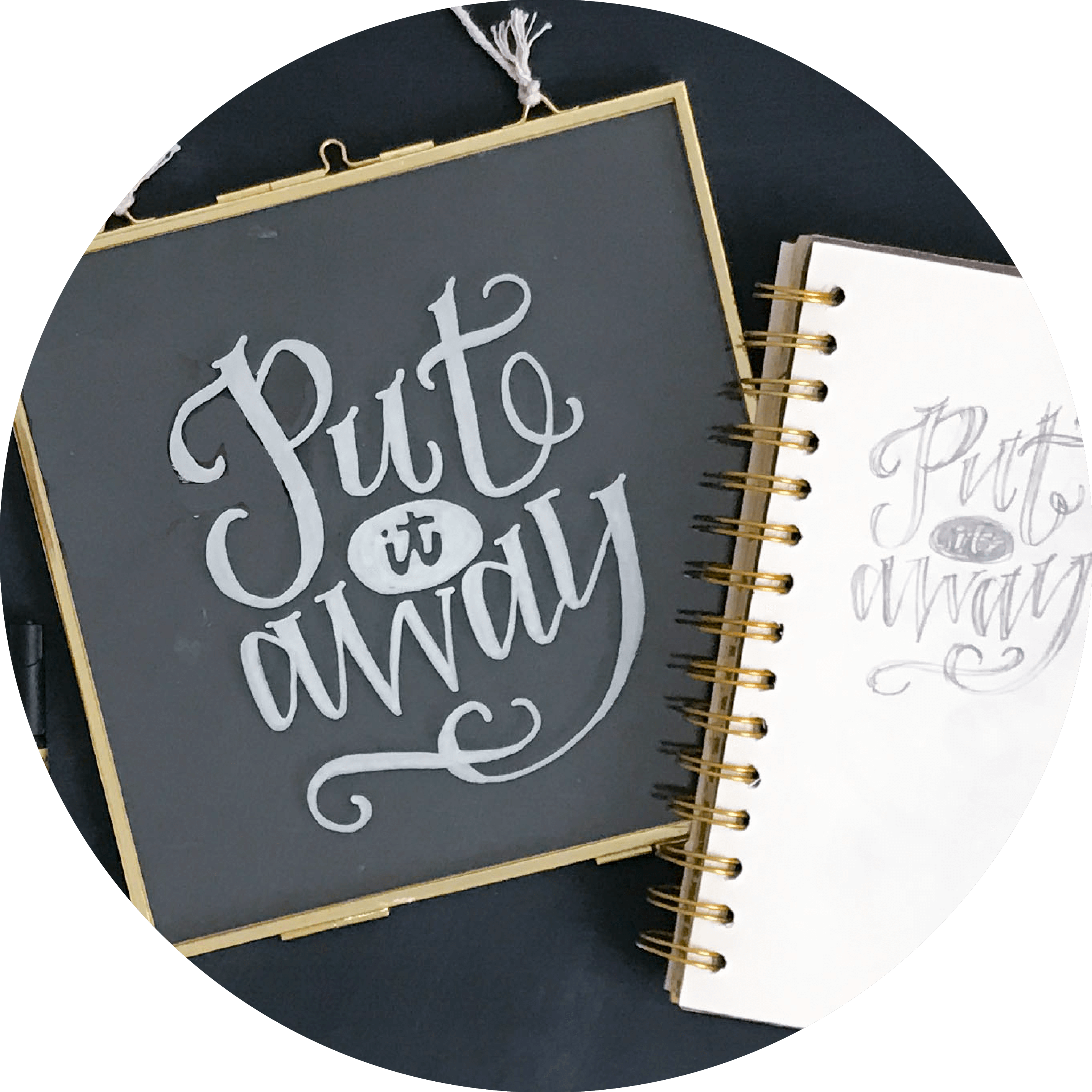 MOVE BEYOND THE BASIC MATERIALS
Then, you'll be learning how to create stunning pieces on glass - on both small and large scales so you will have the skills to tackle anything from a small frame to a large store window. You'll also learn how to create on chalkboard, canvas and wood. Throughout you will also learn all of the best materials to use for each unique surface and project.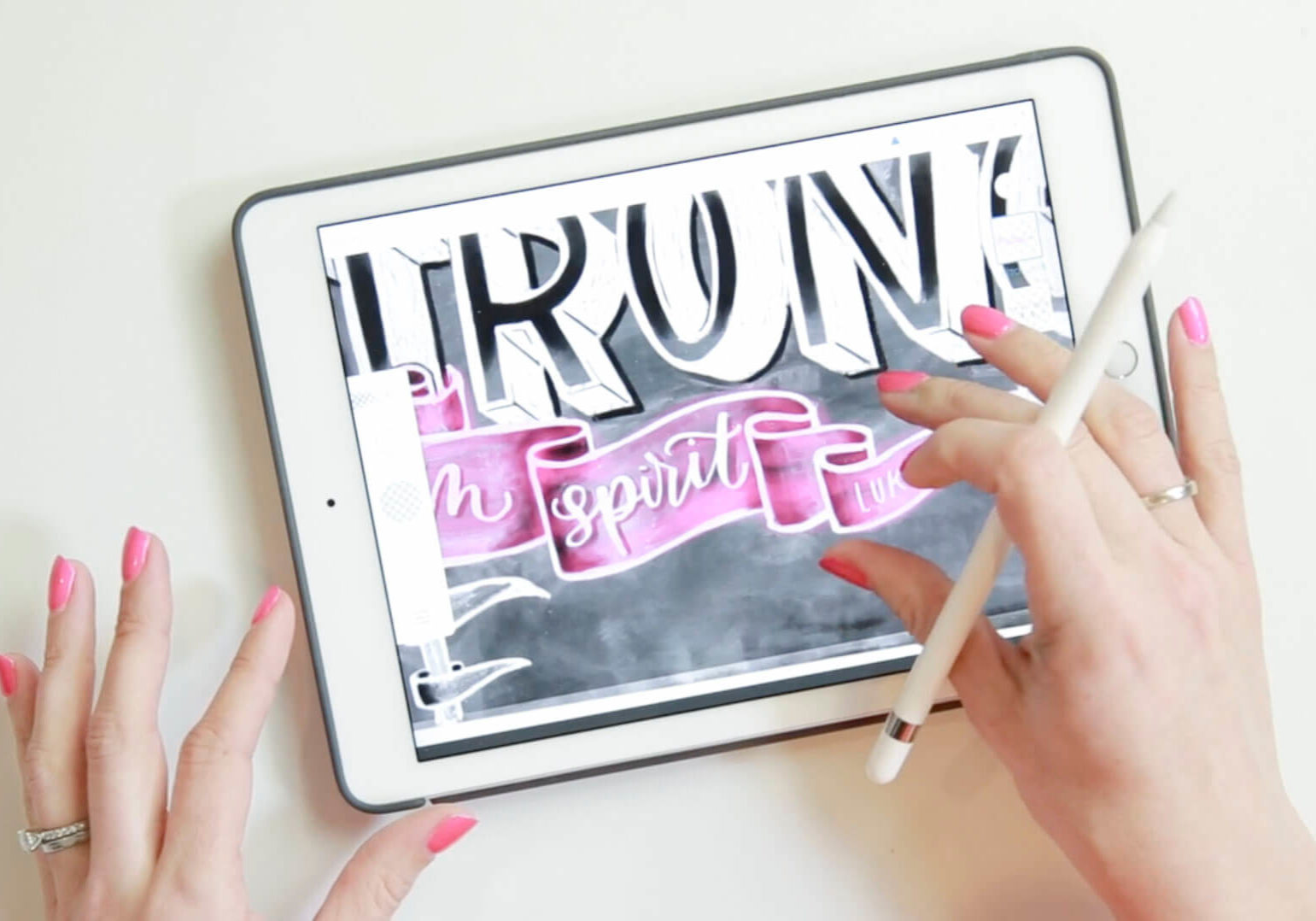 BONUS MODULE: ENHANCING YOUR CHALK ART WITH YOUR iPAD
With this bonus module, you'll also find out how you can enhance your chalk creations using your iPad (but don't worry - you don't need an iPad to take this course. This module is just a fun extra!)
WHAT DO YOU NEED?
For Beyond Basics & Black, you will need the following supplies:
A selection of water-based brush pens in a variety of colors (Tombow Dual Brush Pens recommended)

a device to watch the course lessons

access to a printer to print the worksheets

A variety of other supplies will be suggested and recommended throughout the course as part of the course content.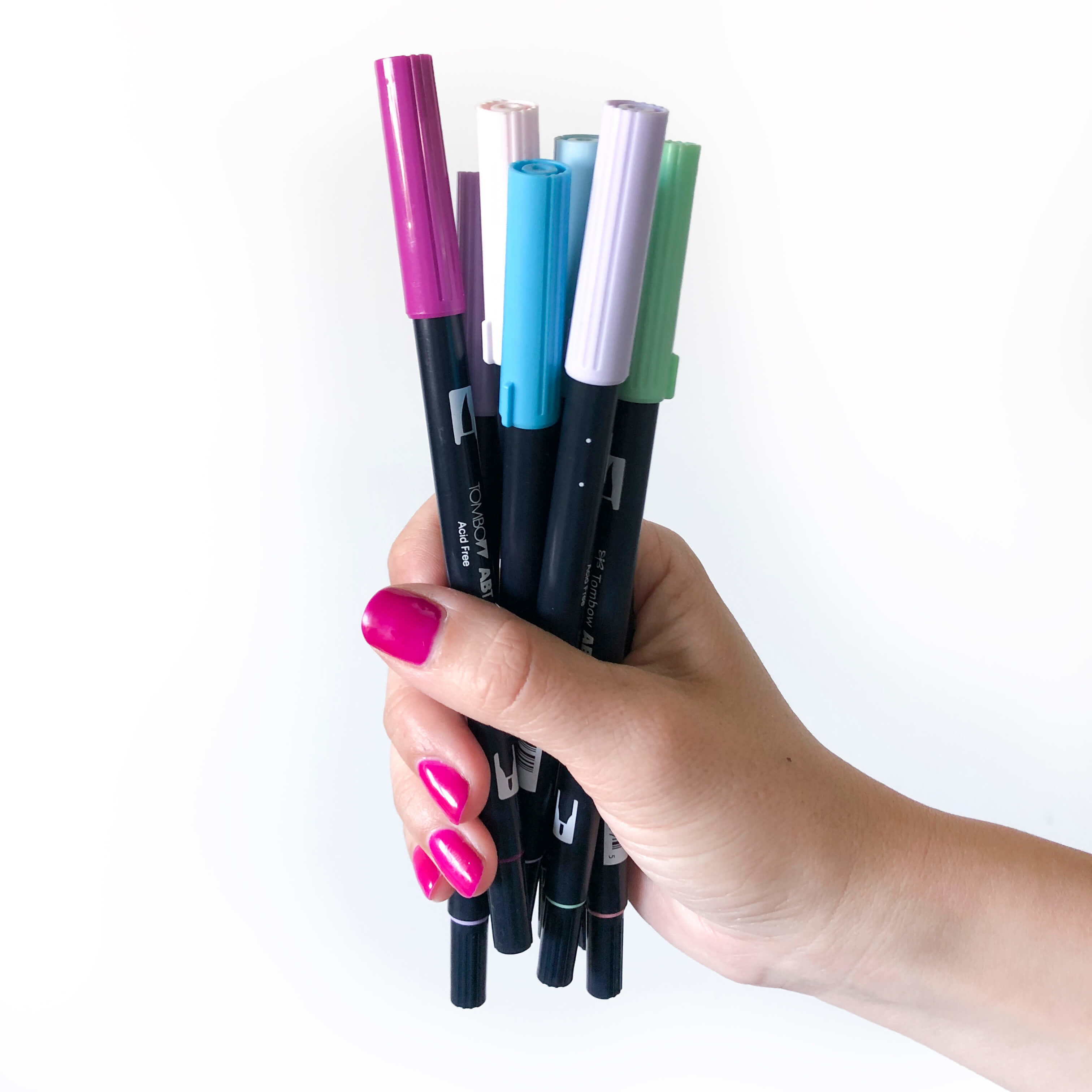 Frequently Asked Questions
WHAT IS A POWER COURSE?
A power course is a course that is very specifically focused on a few techniques. It is a condensed, shorter, less expensive online course that allows you to "power though" a subject (at your own pace, of course!). But just like all my other courses, once you're registered, you have lifetime access.
IS THERE A FACEBOOK GROUP FOR THIS COURSE?
There is not a FB group for this course. Power Courses are designed to have a more self directed focus to accommodate a lower price point. But don't worry - the quality of the course content is still the same as all of the other courses I offer!
What is the course schedule? How long do I have to complete the course?
Beyond Basics & Black is comprised of online video lessons and other downloadable course content. The course will be ready for you to start upon registration, but you don't have to start then. The course can be watched on your own time when it is convenient for you. It is a self-paced course and your access never expires. You can work through the course when, where and as many times as you'd like!
DO I ALREADY HAVE TO KNOW HOW TO LETTER BEFORE I TAKE THIS COURSE?
Yes, you do need to know how to letter before taking this course. Beyond Basics & Black is an advanced level course. This course is structured so that you should already have a strong foundation of hand lettering techniques before taking your skills to the next level. It is most important that you are comfortable with using your brush pens - and if you're comfortable with writing large with a Tombow, you're totally set.
I letter on my iPad only - can I still take this course?
No, with this particular course, you cannot work through it by creating only on your iPad since we focus on pieces created with different surfaces and supplies. This course requires that students have already mastered lettering on paper with a brush marker and are ready to take things to the next level by using techniques that require various physical materials and surfaces. While there is a bonus module involving the iPad, it would not be worth your money to purchase this whole course solely for the bonus module.