co-taught by Karin Newport and Amanda Arneill
Easy and convenient vectors based art and lettering projects can be done without the need for expensive programs or tech and the iPad Vectors Made Easy online course will show you how!
Create the perfect vector projects for yourself, others or your shop, entirely on your iPad.
CO-TAUGHT BY KARIN NEWPORT AND AMANDA ARNEILL
Procreate 5 is the hugest overhaul that the Procreate app has seen to date.
This update includes the ability to easily create your own IG stickers, GIFs, animated lettering and animated images. The brush creator has more than doubled its functionality which means that it is easy to create any custom brush you would like. The ability to maximize your creative time and output with Procreate 5's updates is a game changer.
But adding all of these new functions mean having to learn how to use them all! This online course will help you avoid wasting a single moment of your precious creative time trying to figure it out with hours and hours of trial and error. And you'll want to figure this new version of Procreate out because it's going to change how you work on your iPad!
Karin Newport of @ipadlettering has had access to the Procreate Beta since its very first day out of the gate. That, combined with over 4 years of daily iPad creations, over 1000 iPad brushes made, and being a coder herself, makes her the perfect person to teach you and me how to master the full potential of Procreate 5.
Take your hand lettering to the next level with this Intermediate online power course. With just paper and colored pencils, this course will give you the ability to create 5 eye-catching colored pencil lettering styles, 5 complimentary shadow and background styles that you can mix and match in TONS of different ways to create unique compositions that will impress your family, friends and followers! 
Create something you will be proud to frame!
co-taught by Jacy Corral and Amanda Arneill
Drawing doesn't have to be intimidating!
It's time to draw and doodle with confidence...even if you think you can't draw! This beginner-friendly online course will give you the ability to create beautifully drawn pieces from book illustrations, to personalized art, to projects just begging to be professionally printed.
Swap fear for fun as you unlock your inner illustrator with the Illustrative Doodles online course!
co-taught by Jeannie Dickson and Amanda Arneill
In Fresh Watercolor Florals, a beginner-friendly online course, you will learn to easily, effortlessly and efficiently create your own breathtakingly vibrant watercolor floral pieces that are begging to be framed.
My hope is that Fresh Watercolor Florals helps you realize that your watercolor hobby is within reach, that you can create beautiful, floral watercolor pieces without dedicating a huge amount of time, space or money to your new hobby and that you can share your passion with the ones you love. Whether that may be painting with your little ones or sharing one of your watercolor pieces with someone who is special to you. Finally this is a creative passion that doesn't demand all of your time, energy and attention. Instead, it can be a welcome outlet for all of your beautiful creativity.
It's time to stop looking at the watercolor creations of others and start creating your own!
When I first picked up a brush marker, I was convinced I was going to be awesome... and I was terrible. Pick up your first pen with confidence!
The Let's Start Lettering Online Course brings everything you need to know together in one place to give you complete instruction, natural progression, and lots of tips and tricks.
Instead of wasting anymore of your time struggling to learn by weeding through YouTube tutorials, Pinterest posts, blogs and Instagram accounts to attempt to figure out the basics of lettering, after Let's Start Lettering, you will be well on your way towards mastering this stunning skill.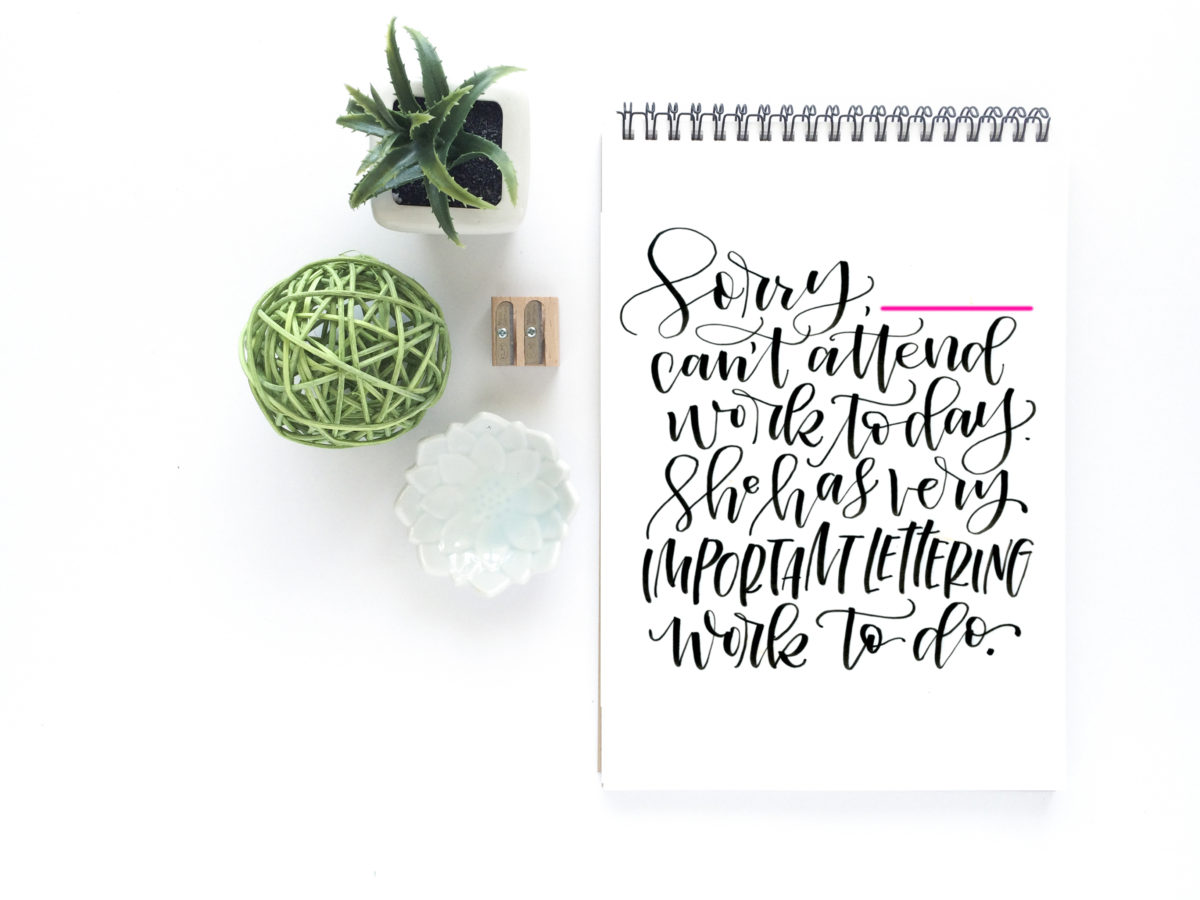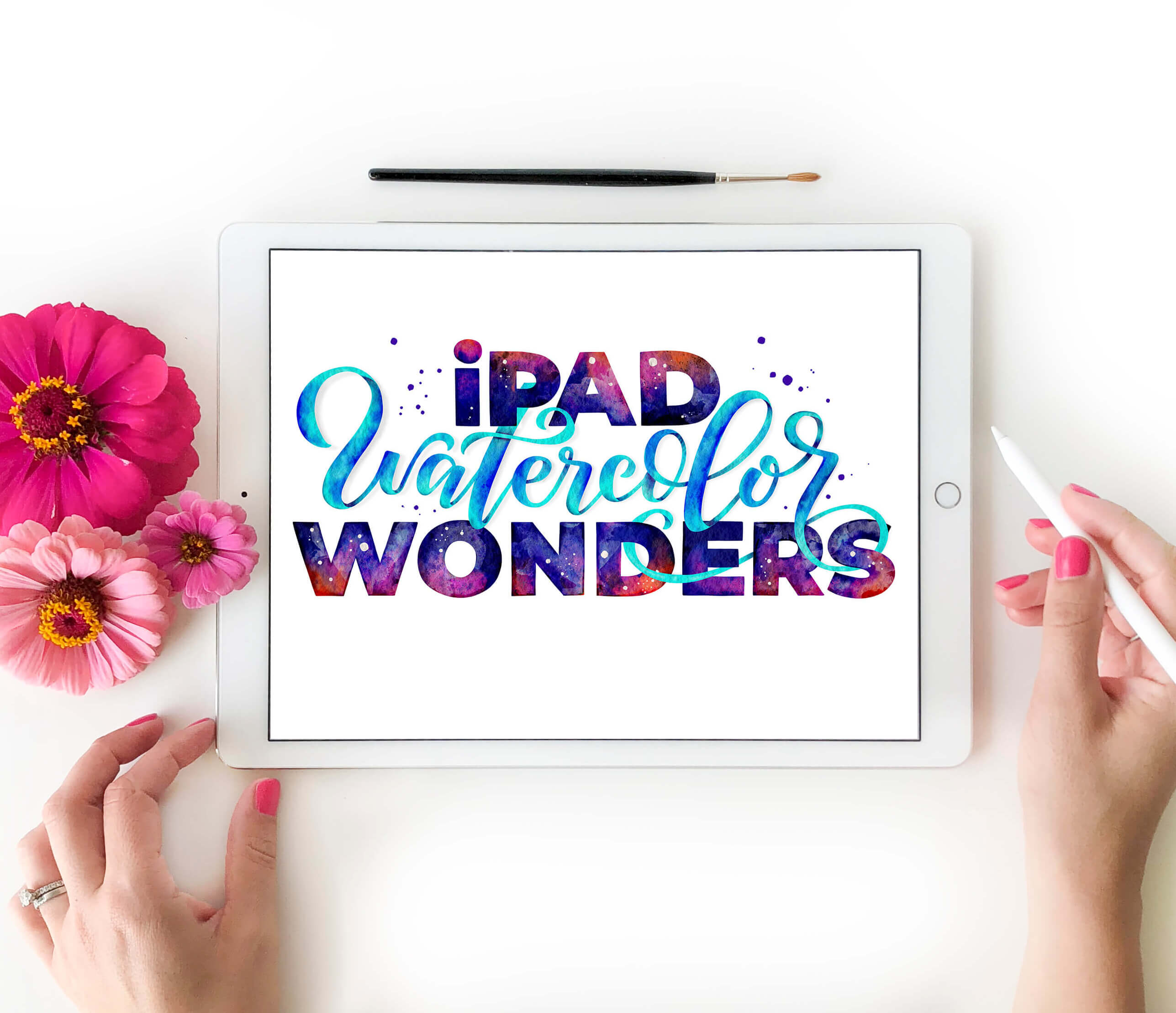 co-taught by Karin Newport and Amanda Arneill
The amazing Karin Newport (@ipadlettering) is back again to teach us her iPad ways! With iPad Watercolor Wonders, learn how to create realistic watercolor lettering and art all on your iPad with your Apple Pencil.
Karin has done all the experimenting to save you the time and hassle! Learn how to achieve the perfect, textured watercolor paper using your iPad and how to get the realistic flow and color effects just like you would with real watercolors.
Go step-by-step with Karin and Amanda as you learn to create a plethora of art and lettering watercolor projects on your iPad and how to print your creations to achieve optimal results. Get all the watercolor reward without any of the mess!
co-taught by Karin Newport and Amanda Arneill
If you own an iPad and Apple Pencil, and have a desire to create beautiful designs by utilizing your iPad as an "all-in-one" design device, then this online course taught by Karin Newport of @ipadlettering and Amanda Arneill is for you!
In iPad Bootcamp, you will learn everything from the basics - like the best apps and Procreate 101, to the practical - like using your iPad as a beautiful bullet journal, and to the advanced - like creating a full, custom wedding suite and how to get your stunning creations from your iPad screen and on to paper. After this course, the only limits to the creative possibilities available to you with your iPad will be the limits of your imagination!

The work I do now (after the class) is something that I actually want people to see, to frame and hang up or gift to someone!
I'm much more confident than I was before this class!
- Crystal
I'm so happy that I invested in myself by taking this class. I'm saving up my money to sign up for some of the advance class you have coming up.
Thank you for the amazing class Amanda!
- Monica
I can't thank you enough for your love for lettering and your willingness to share all of your lettering knowledge! Your class was so awesome!!
I will definitely be signing up for more, if not all!!
- Leilani
As an artist I LOVE how you made lettering feel like a true art to me. I feel so much more confident in my abilities. My pieces flow and fit together so much better than before. And now I know so many new fonts and ways to make my work standout.
- Heather