THE ULTIMATE GUIDE TO PROCREATE 5
- ONLINE COURSE CO-TAUGHT BY KARIN NEWPORT AND AMANDA ARNEILL -
HOW IS PROCREATE 5 DIFFERENT?
Procreate 5 is the hugest overhaul that the Procreate app has seen to date.
This update includes the ability to easily create your own IG stickers, GIFs, animated lettering and animated images. The brush creator has more than doubled its functionality which means that it is easy to create any custom brush you would like. The ability to maximize your creative time and output with Procreate 5's updates is a game changer.
But adding all of these new functions mean having to learn how to use them all! This online course will help you avoid wasting a single moment of your precious creative time trying to figure it out with hours and hours of trial and error. And you'll want to figure this new version of Procreate out because it's going to change how you work on your iPad!
Karin Newport of @ipadlettering has had access to the Procreate Beta since its very first day out of the gate. That, combined with over 4 years of daily iPad creations, over 1000 iPad brushes made, and being a coder herself, makes her the perfect person to teach you and me how to master the full potential of Procreate 5.
With the Ultimate Guide to Procreate 5, designed to coincide with the release of Procreate 5, you will dive deep into the functions of Procreate that have emerged since iPad Bootcamp. That means using liquify, the brush creator and animation in a whole new set of projects!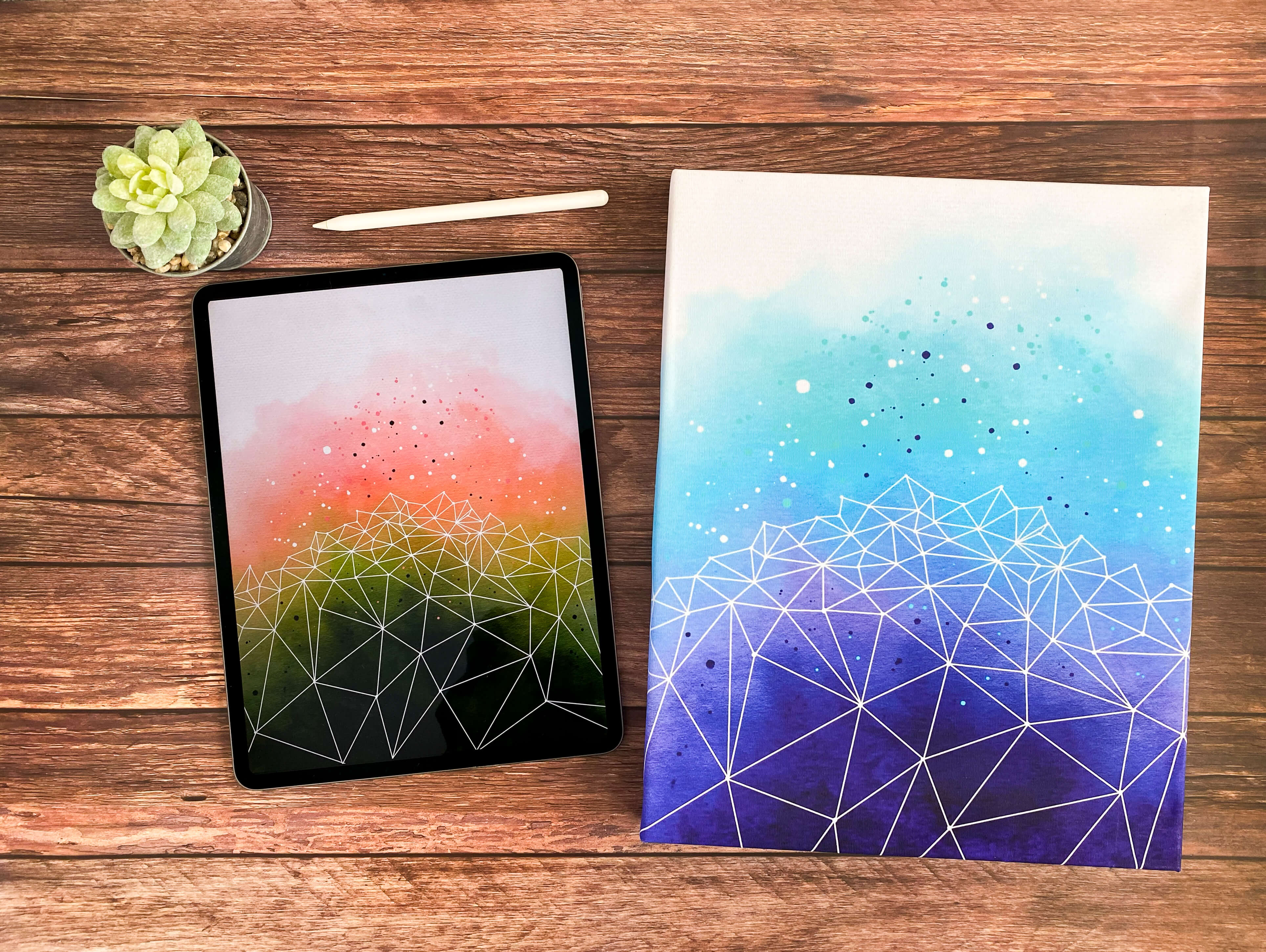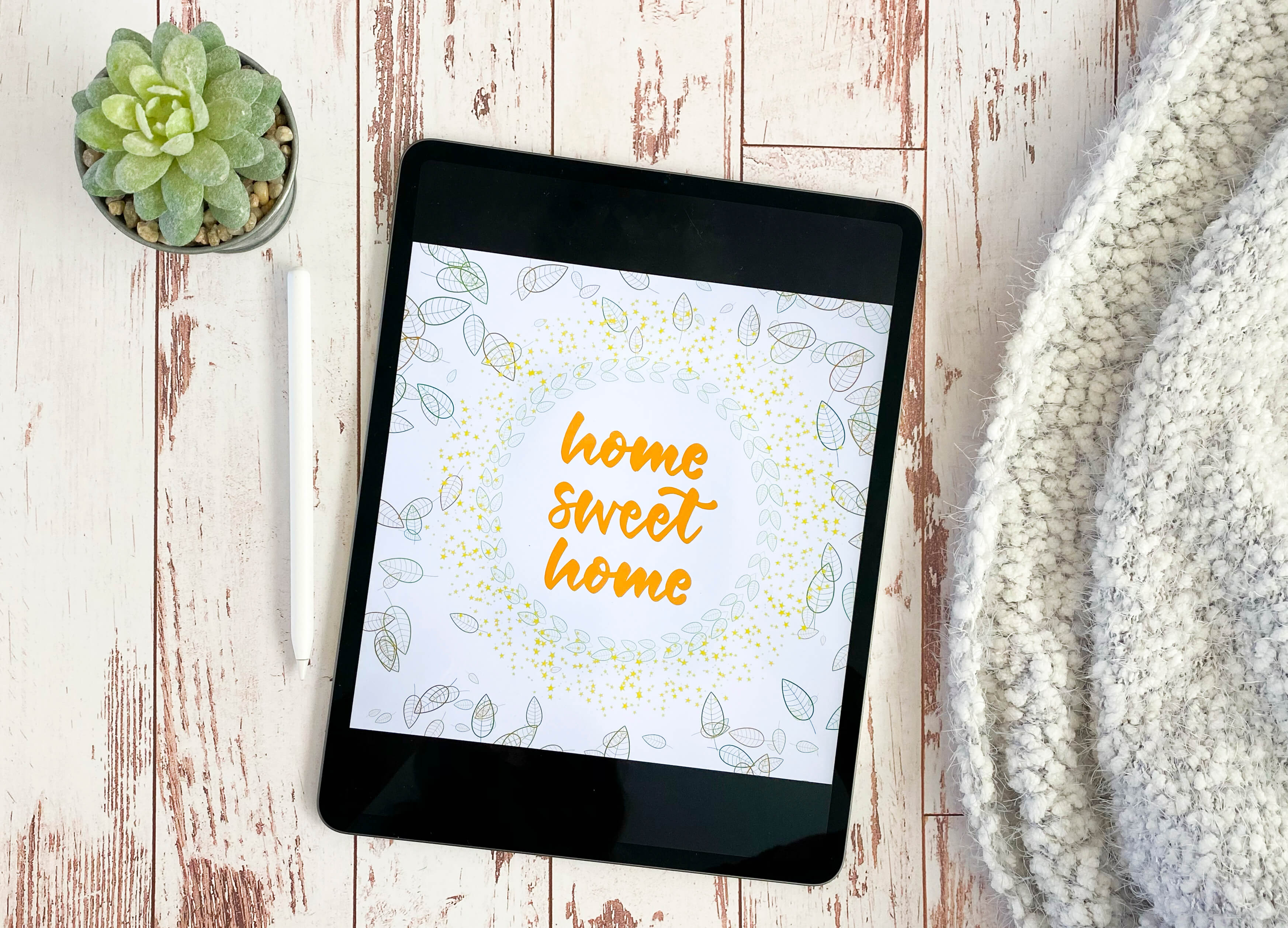 WHAT DO I GET WITH THIS COURSE?
Registration in the Ultimate Guide to Procreate 5 Online Course will get you:
12 course modules containing hours of online, comprehensive video lessons that you can watch on your own schedule, as many times as you want
An accompanying, detailed, 72 page, step-by-step printable workbook package to guide you through the online video lessons
Access to the exclusive Ultimate Guide to Procreate 5 student Facebook group so that you can communicate with me, Karin and your fellow students. It's a great place to ask questions and share your work!
The ability to:

never have to buy another iPad brush ever again
have a library of perfectly customized brushes based on your own personal preferences (just in this course alone we create 19 new brushes together)
make over a dozen different stamp, lettering, watercolor, background and drawing based brushes
discover shortcuts to make your iPad time simpler and more streamlined
create your own animated GIFs and stickers for things like texts and IG stories
create animated images that include bounce, transformation, combination, through study of natural movements for a realistic look
animate your own lettering and flourishes
be inspired to take all of these skills and create, create, create with your iPad in completely new ways!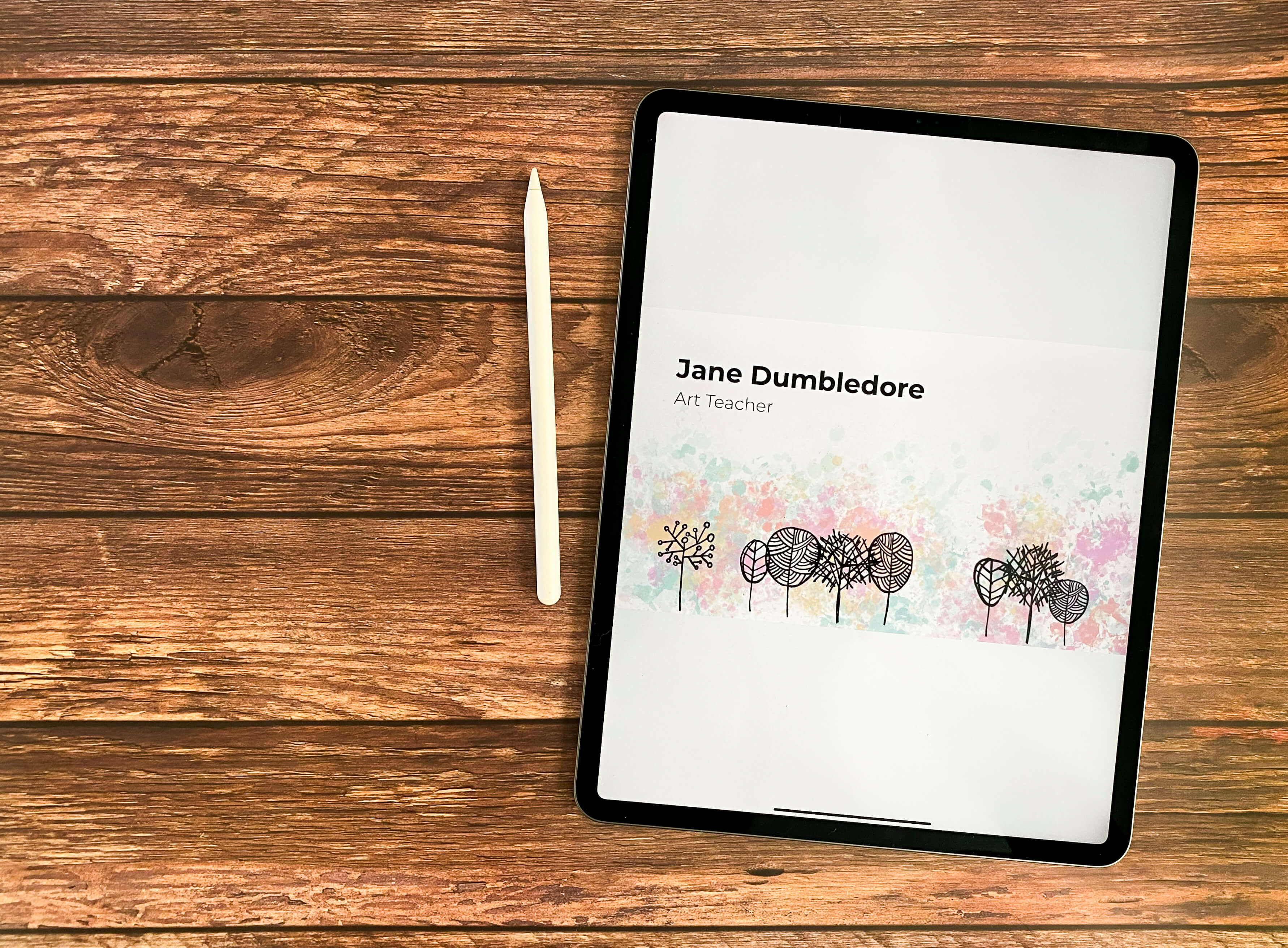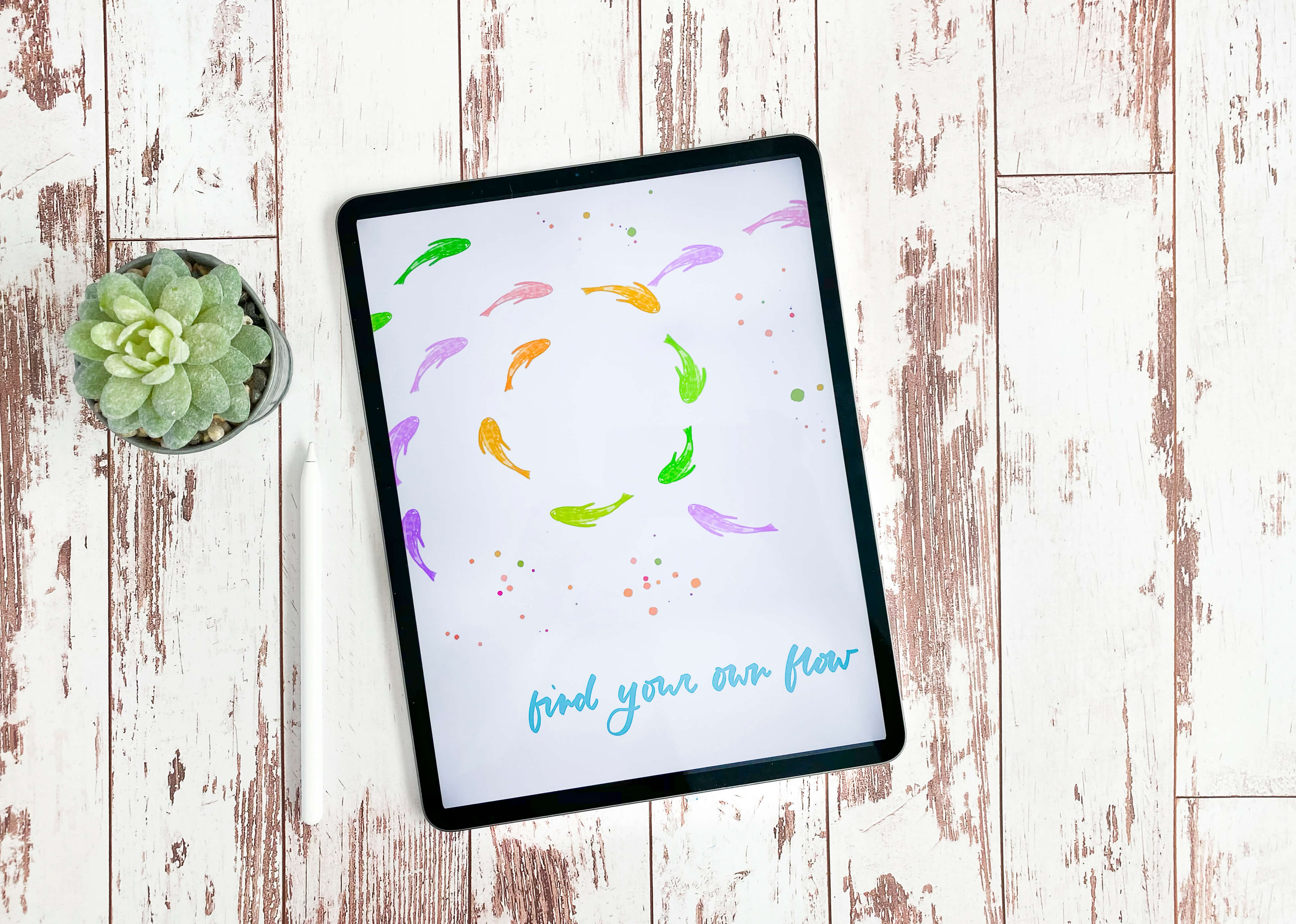 WHAT IS THE COURSE SCHEDULE?
The entire course is available to your as soon as you register.
But as always, this online course is totally self-paced and your access will never expire so you can get started with the course whenever you want - no rush! You can start right away or start later - totally up to you!
WHAT SUPPLIES WILL I NEED?
All you need is:
an iPad that is Apple Pencil compatible
an Apple Pencil
Procreate (updated to Procreate 5)
access to a printer to print off your course workbook package
a device with internet access so that you can watch the video lessons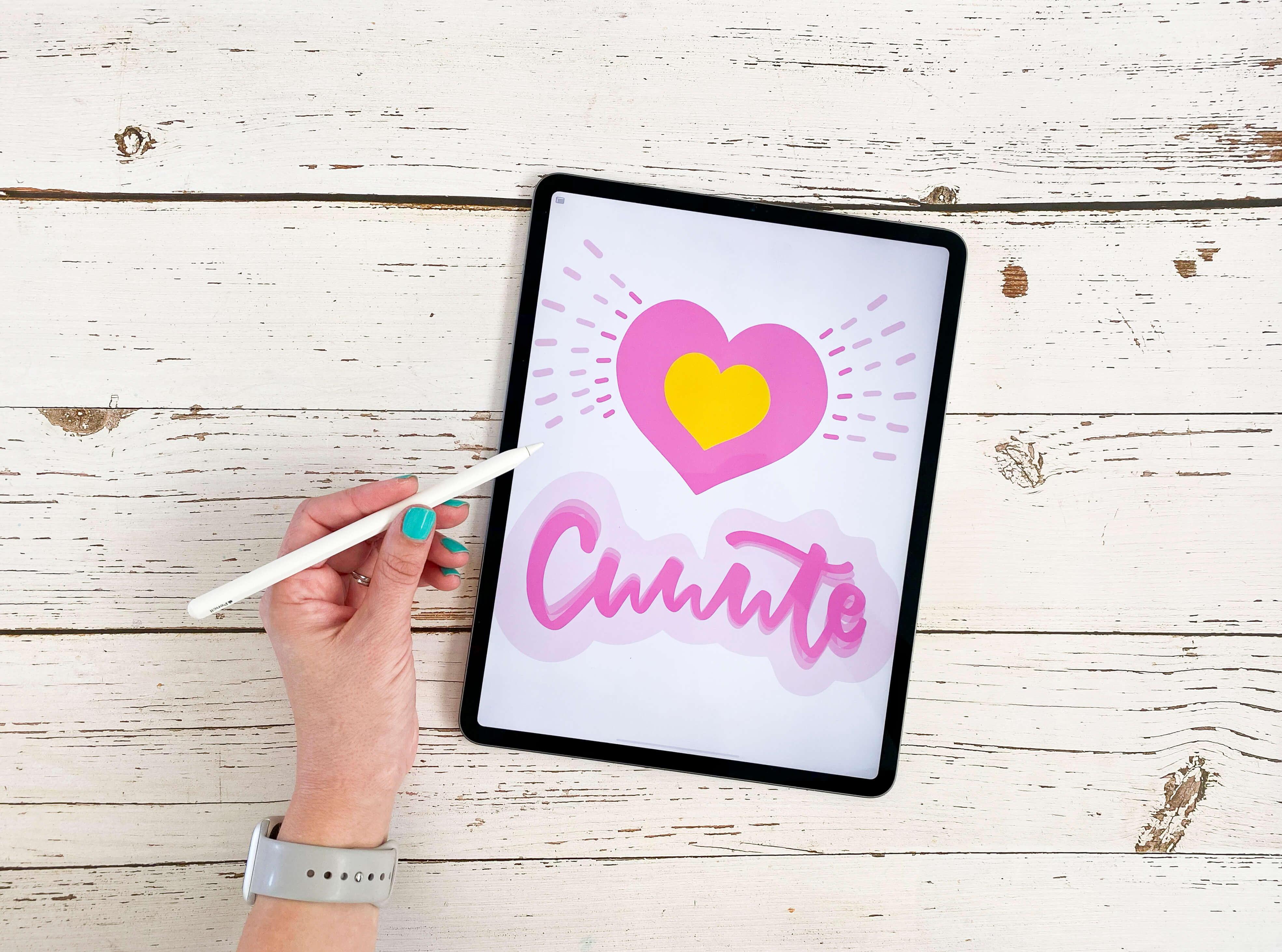 IS THIS A BEGINNER LEVEL COURSE?
This course isn't for someone who is completely new to Procreate, as the focus is on the unique added features that Procreate 5 contains and not the tried and true features that Procreate has always given us.
If you are completely new to Procreate, I'd recommend starting with iPad Bootcamp so that you have a strong foundation of Procreate knowledge before tackling its newer features.
HOW IS THIS DIFFERENT FROM iPAD BOOTCAMP AND iPAD WATERCOLOR WONDERS?
iPad Bootcamp is the perfect introduction to the tried and true, core elements of Procreate (and other apps) that are central to creating beautiful art on your iPad.
iPad Watercolor Wonders adds to the teachings of iPad Bootcamp and focuses on replicating realistic watercolor effects and pieces on your iPad.
The Ultimate Guide to Procreate 5 focuses on what is new with Procreate and the significant improvements and additions that have been made in Procreate's latest update (which was significant enough to make an entire course!).
iPad Bootcamp, iPad Watercolor Wonders and the Ultimate Guide to Procreate 5 were all designed to be unique courses with each course building on the lessons from the previous course. Each of the 3 courses have unique projects and learning objectives. Karin and I want you to be able to take all 3 courses and have distinctive learning experiences in each. We don't want you to waste your time or money on unnecessarily duplicated course content!