Hello friend!
You have 2 options to pick from to stay in the loop with all things Illustrative Doodles. Find out more and sign up below!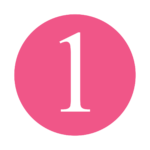 FREE LESSON INVITATION LIST
Get your exclusive invitation to 3, free online live lessons before Illustrative Doodles opens for registration on August 4. You'll also be kept in the loop with course launch information, sales and bonuses.
Get your name on the Illustrative Doodles waitlist so that you'll be the first to hear when the course is open for registration and be kept in the loop for all the pre-launch information (launch week sale price, launch week bonuses - all that fun stuff!)