ILLUSTRATIVE DOODLES
- ONLINE COURSE CO-TAUGHT BY JACY CORRAL AND AMANDA ARNEILL -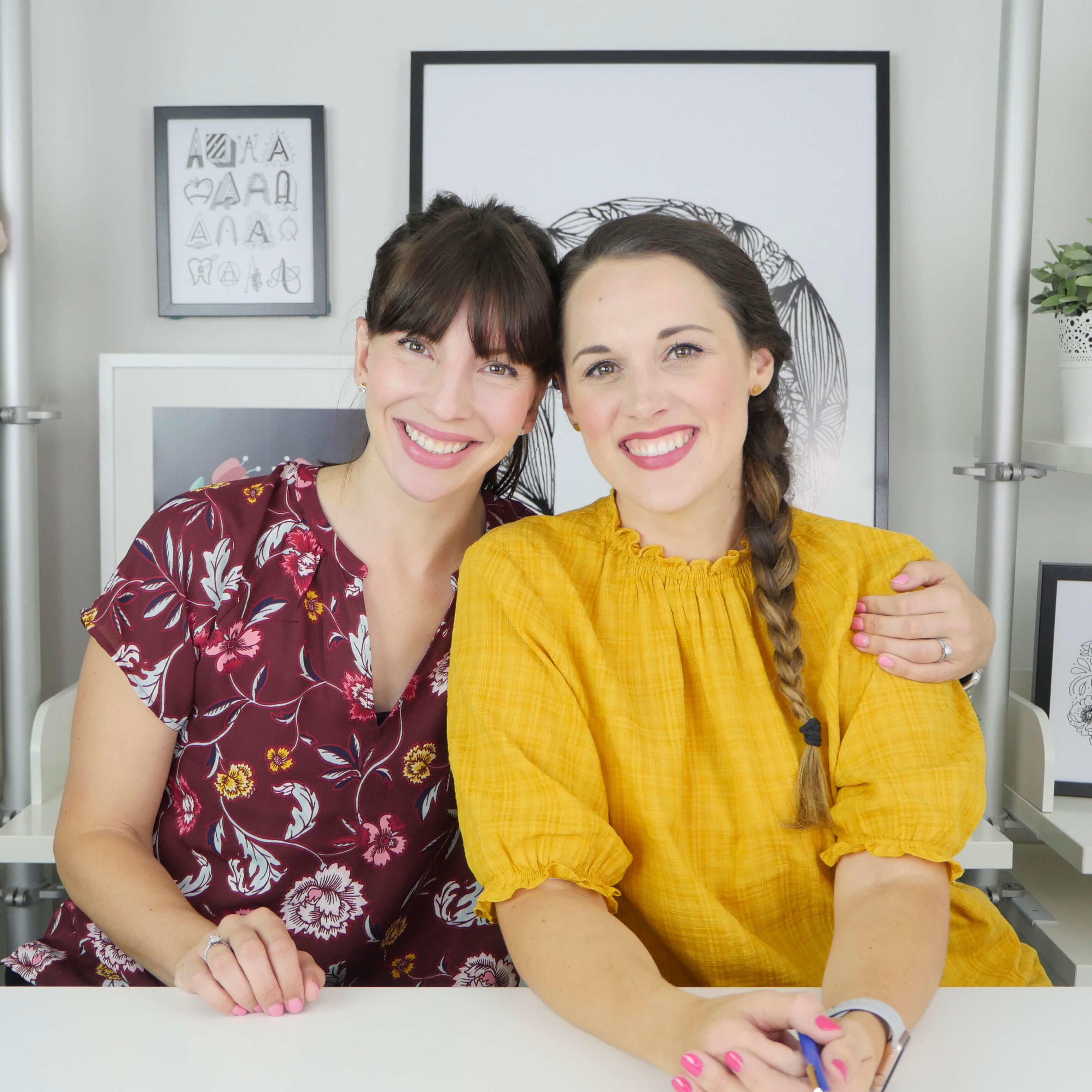 MERGING THE FUN WITH THE FUNDAMENTALS
The word "illustration" or "drawing" can sound scary and intimidating, while the word "doodling" can come across as pointless, too casual, or simple.
With the Illustrative Doodles online course, you will be able to merge the best of both illustrating and doodling to create eye-catching, frame and gift worthy hand-drawn compositions. By the end of this course, you will be able to look at anything in your world, break it down into manageable parts and draw it.
This one-of-a-kind online course, co-taught by Jacy Corral (@jacycorral) and Amanda Arneill, will take the frustration out of illustration and turn your doodles into masterpieces.
It's time to add the art of doodling to your creative toolkit - let us show you how with Illustrative Doodles!
The Illustrative Doodles online course contains almost 10 hours of detailed, instructional video lessons, downloadable course templates and access to an exclusive, private Facebook group, available only to Illustrative Doodles students.
This online course will teach you the doodling foundations that will be the building blocks of all of your doodling creations, as well as how to create your own, unique reference book full of doodles, and will give you the ability to recreate anything and everything in doodle form by systematically working through several stunning projects together. These projects include keepsake recipe art, personalized monogram doodles and original book doodles - just to name a few!
Jacy and I want you to come out of this course not just knowing how to create the projects and doodles that we go over in great detail together, but also knowing how to expand those skills to create unique doodling projects that are all your own. We are confident that Illustrative Doodles will give you the ability to do(odle) just that!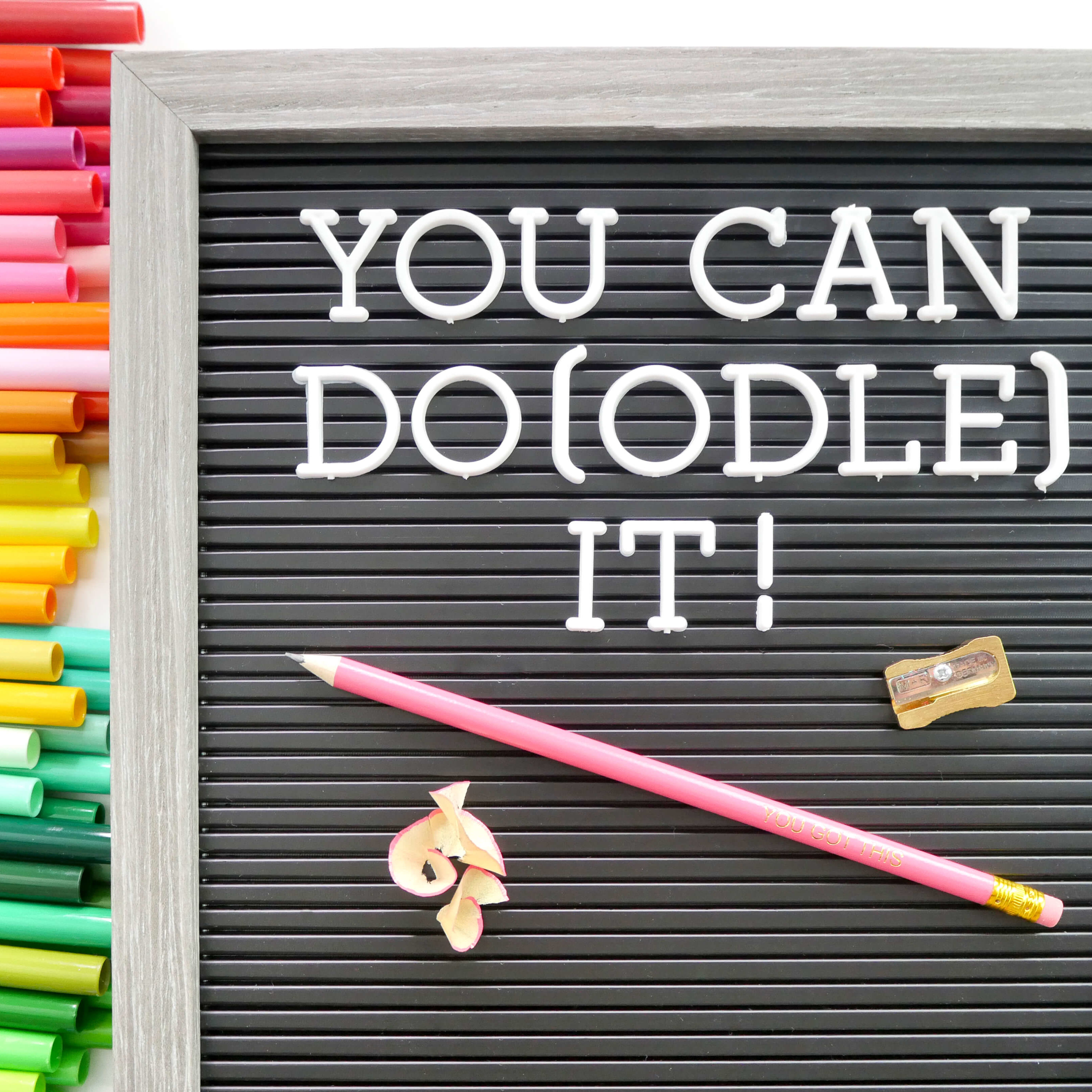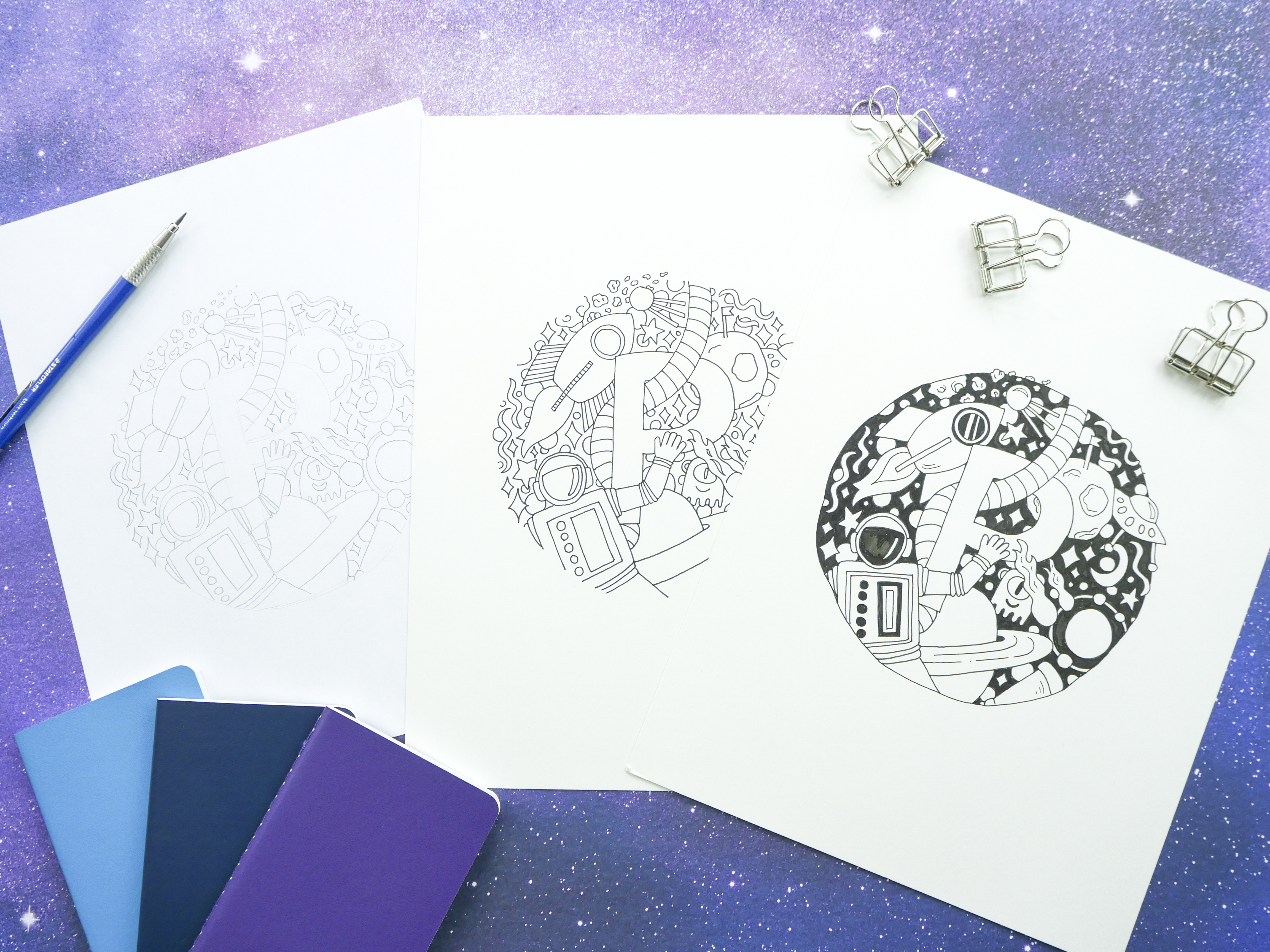 IT'S TIME TO DRAW AND DOODLE WITH CONFIDENCE!
EVEN IF YOU THINK YOU CAN'T DRAW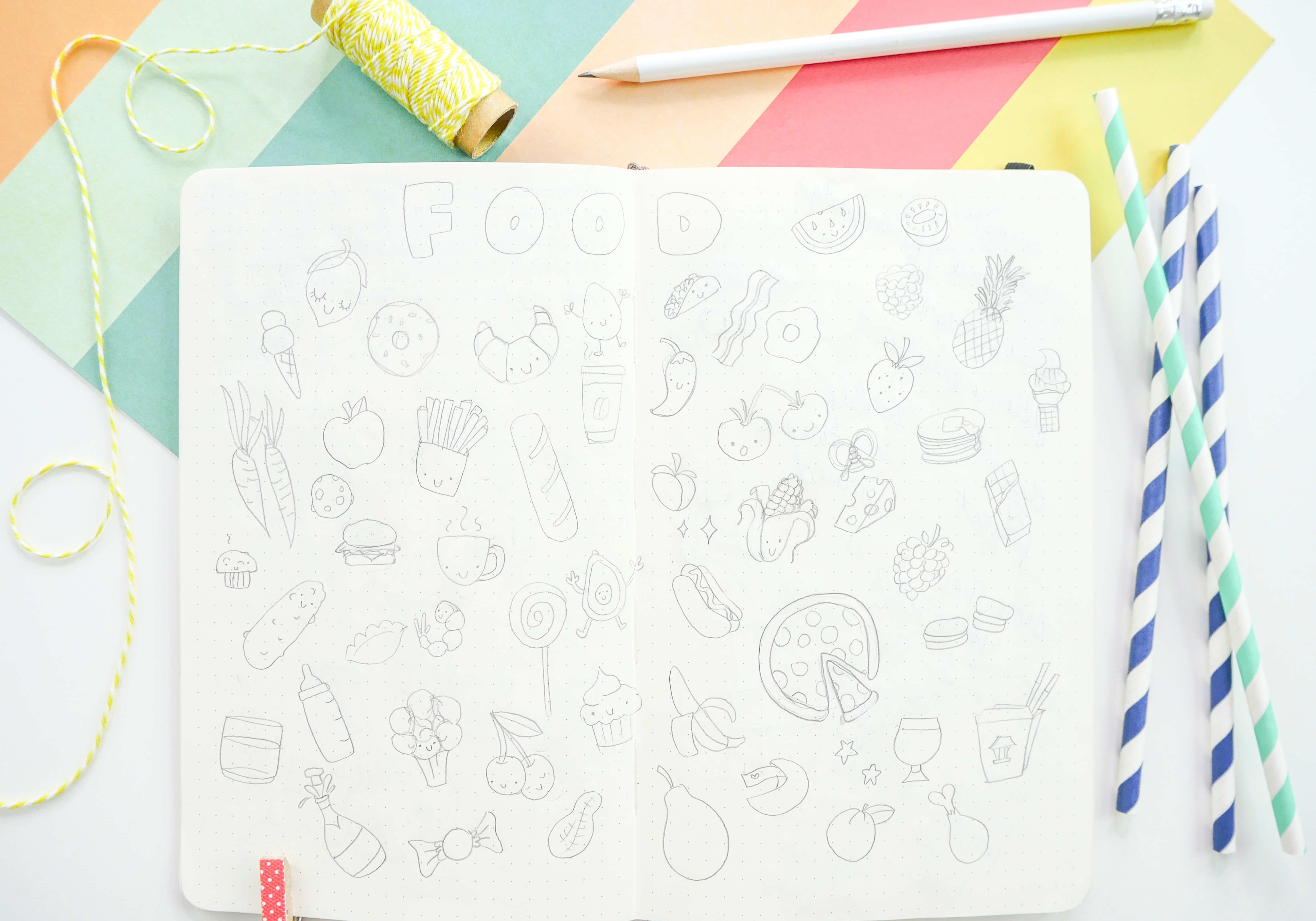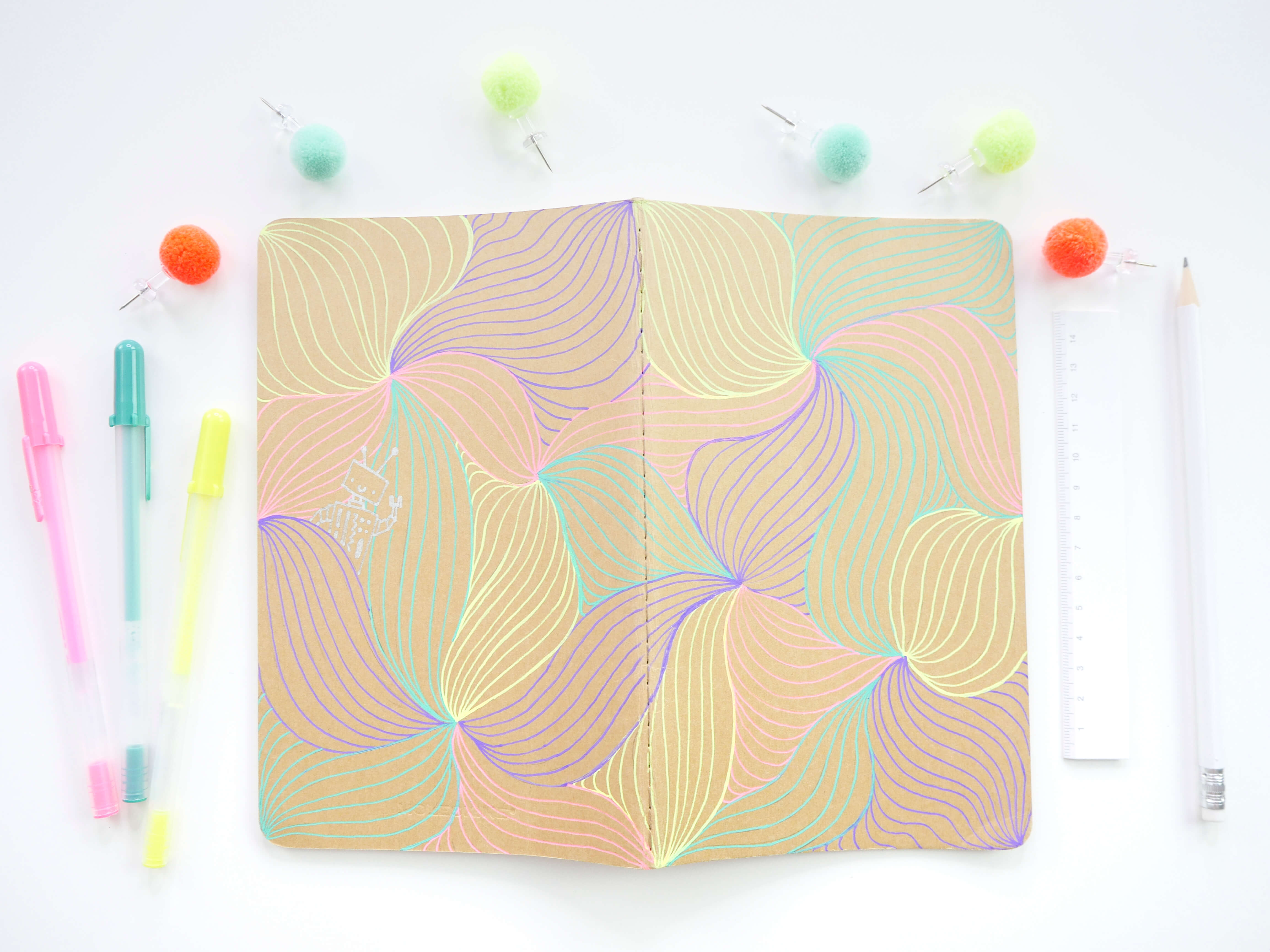 YOU WILL BE ABLE TO CREATE EVERYTHING FROM BOOK ILLUSTRATIONS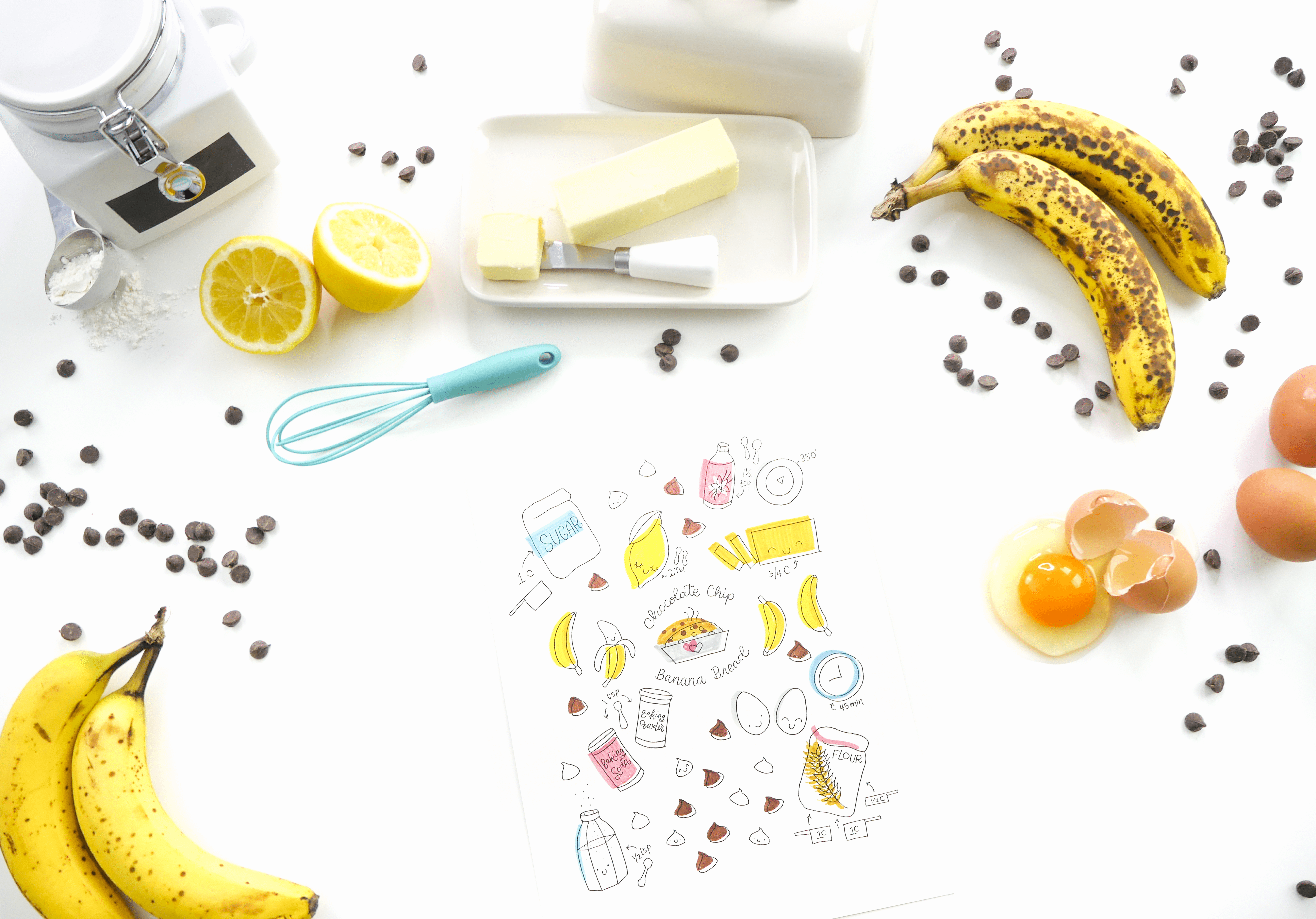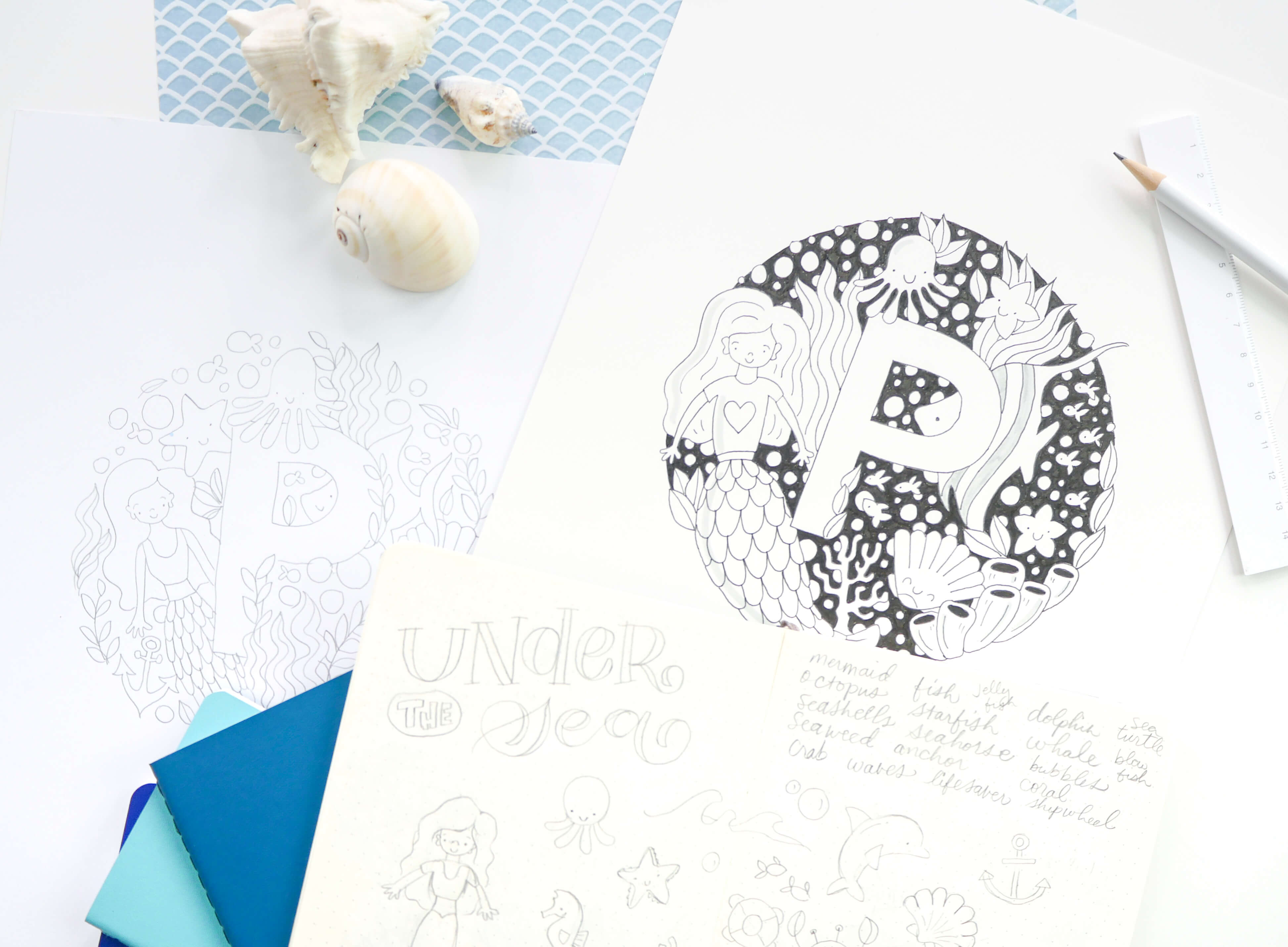 TO PROJECTS JUST BEGGING TO BE PROFESSIONALLY PRINTED
FRAMED AND PROUDLY DISPLAYED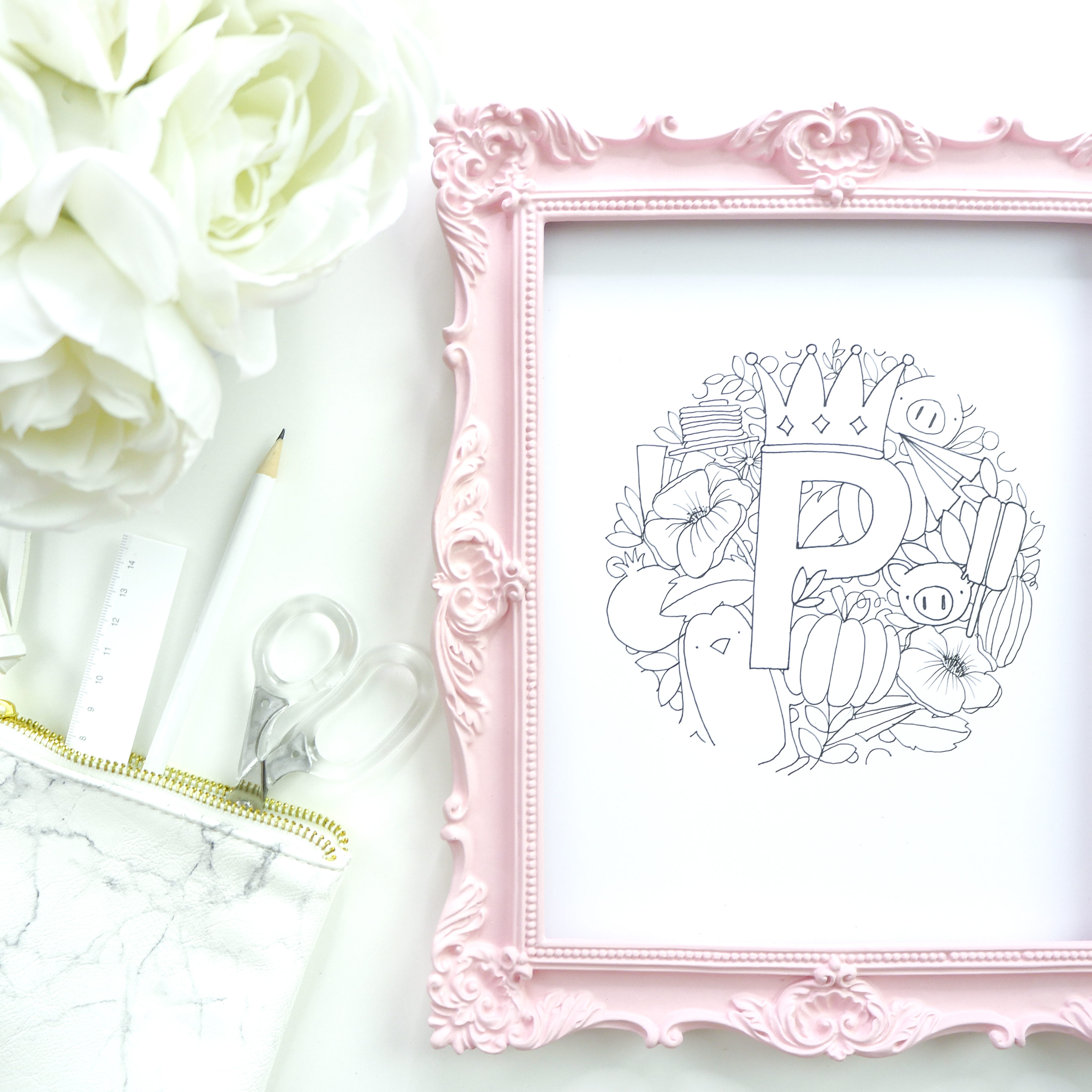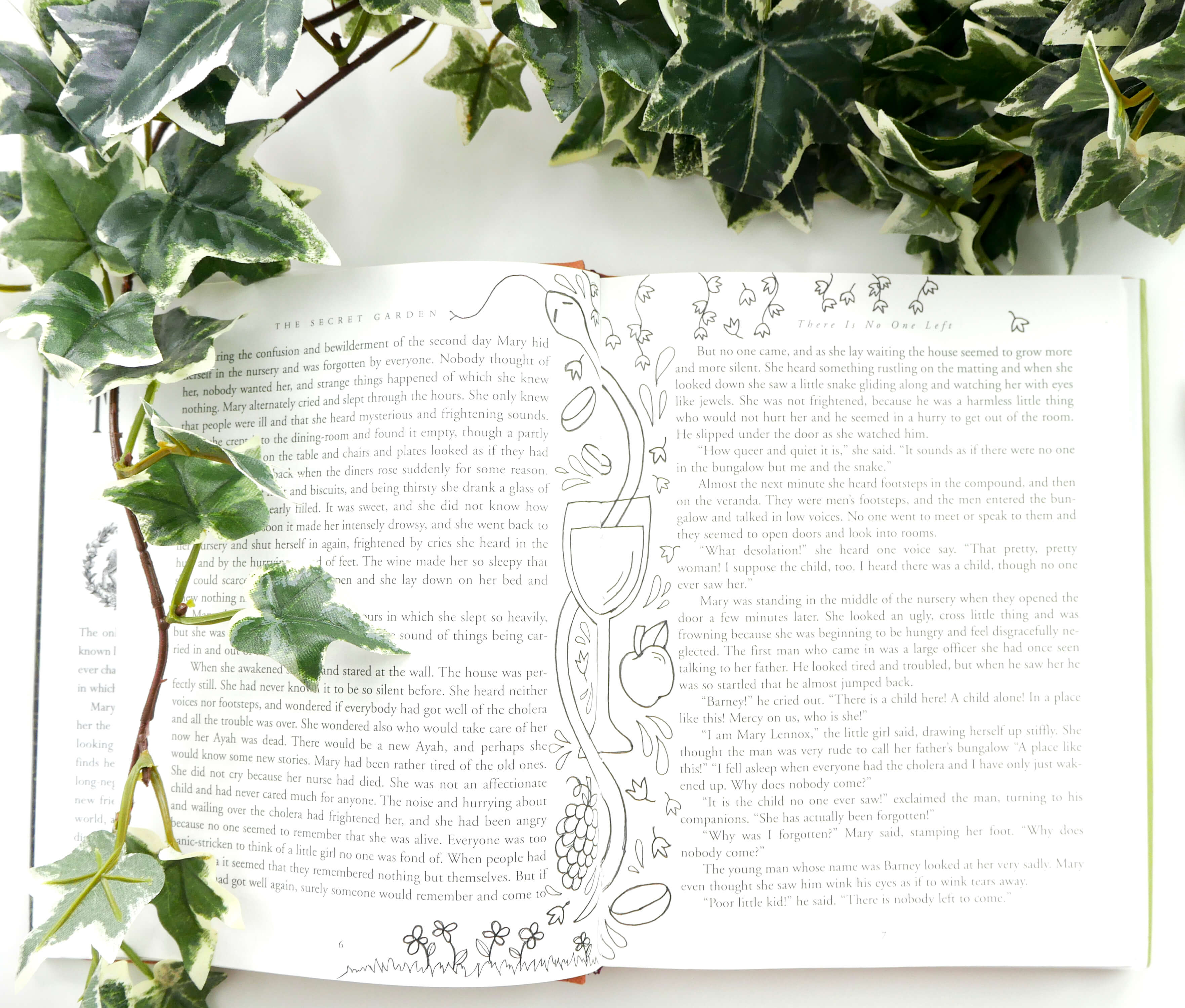 UNLOCK YOUR INNER ILLUSTRATOR WITH THE ILLUSTRATIVE DOODLES ONLINE COURSE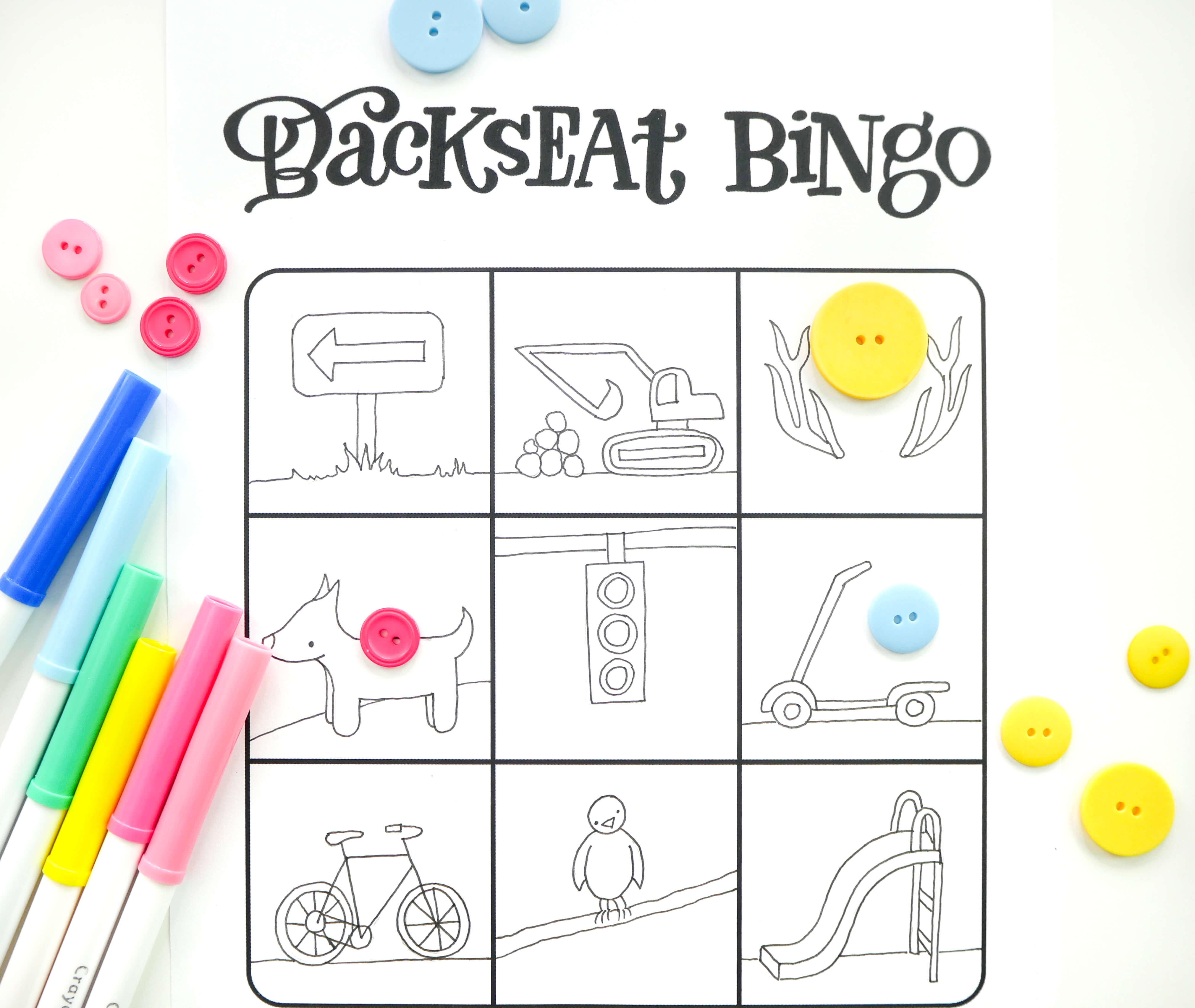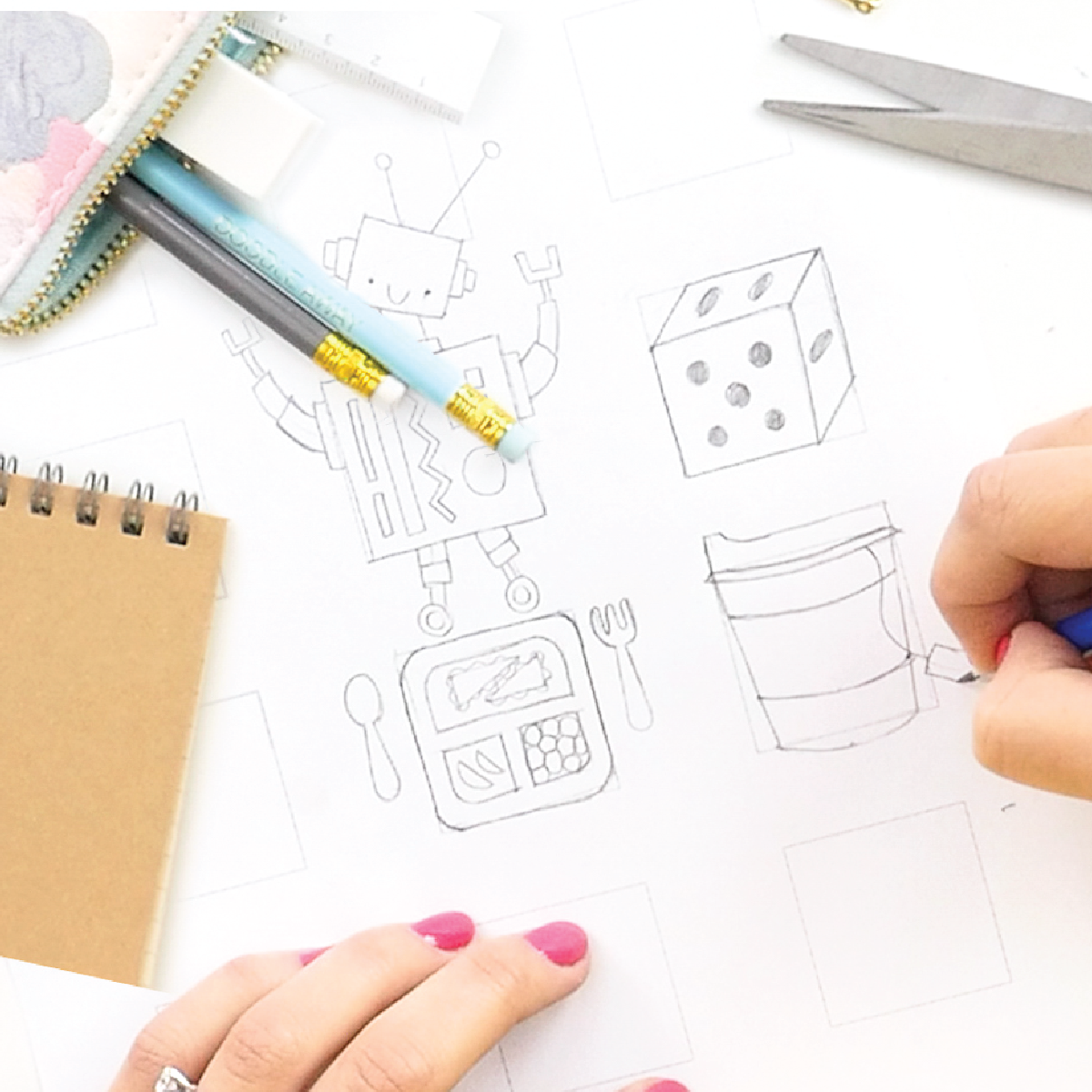 Module 1 & 2:
Welcome & Doodling Foundations
The basis of all Illustrative Doodles are lines and shapes. Practice your lines and shapes with structured drills and then learn to see shapes in all of the objects around you to allow you to draw anything!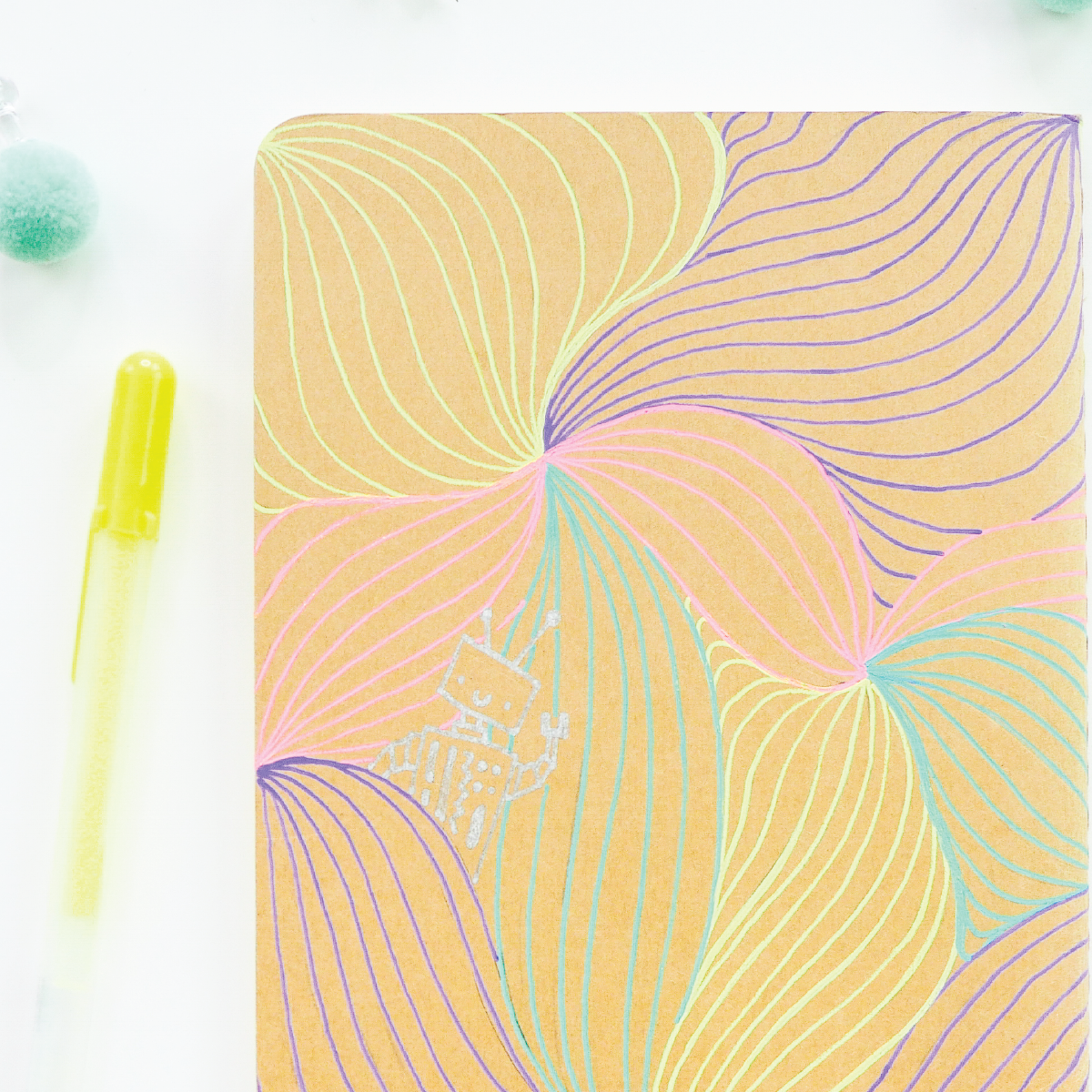 Module 3: Line Work Sketch Book Cover
Let the purposeful practice-based projects begin! Learn this versatile line technique to practice your line control, overall composition, color placement and doodles.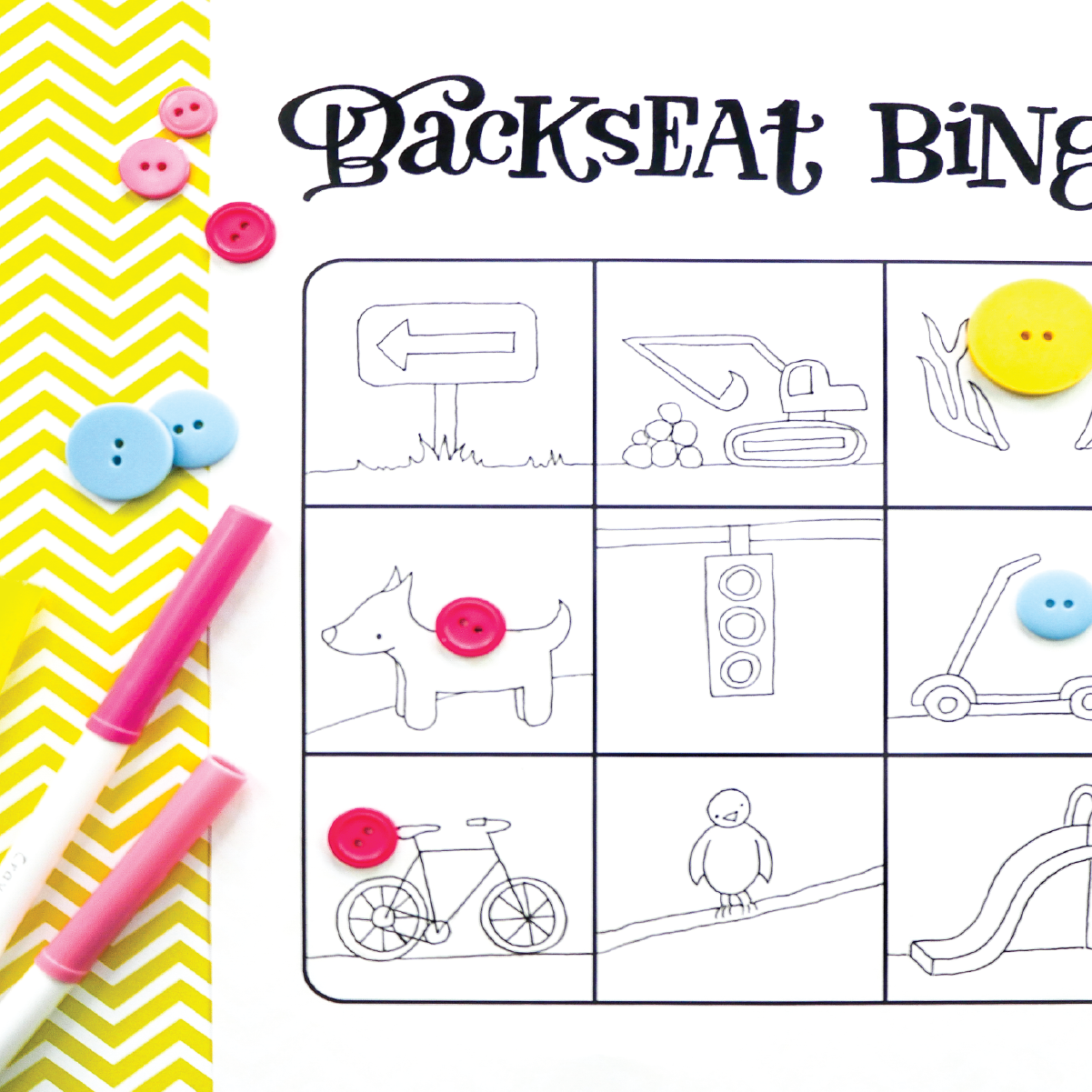 Module 4: Backseat Bingo Gamesheets
Doodles need a place to live other than the side of a margin! Create your own Backseat Bingo game while you begin to fill space around your doodles to give them grounding and placement.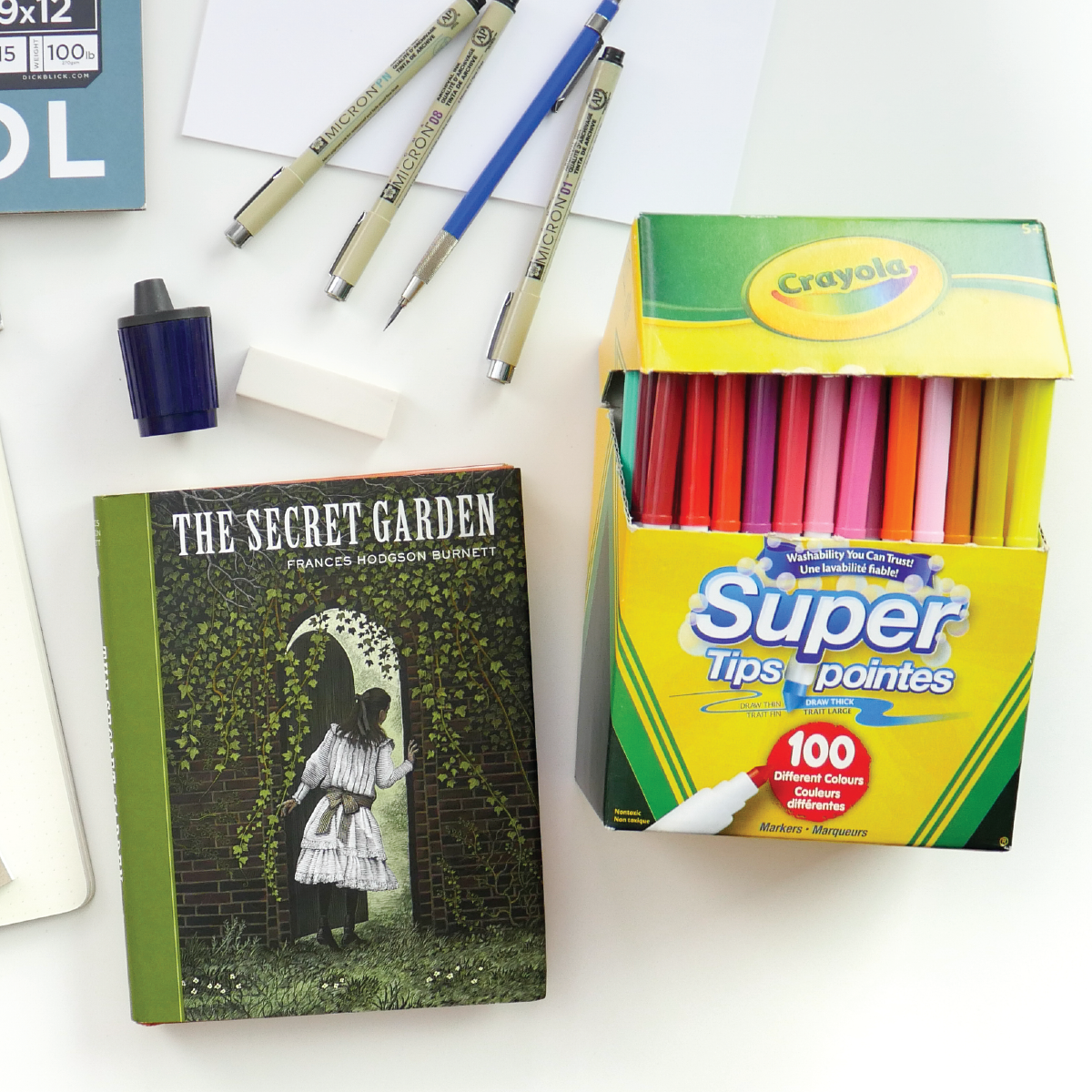 Module 5:
Original Book Illustrations
Apply your illustrations to an heirloom project as you read and illustrate the margins of your favorite book. Discover the keys of object selection, balanced placement and overlapping doodles.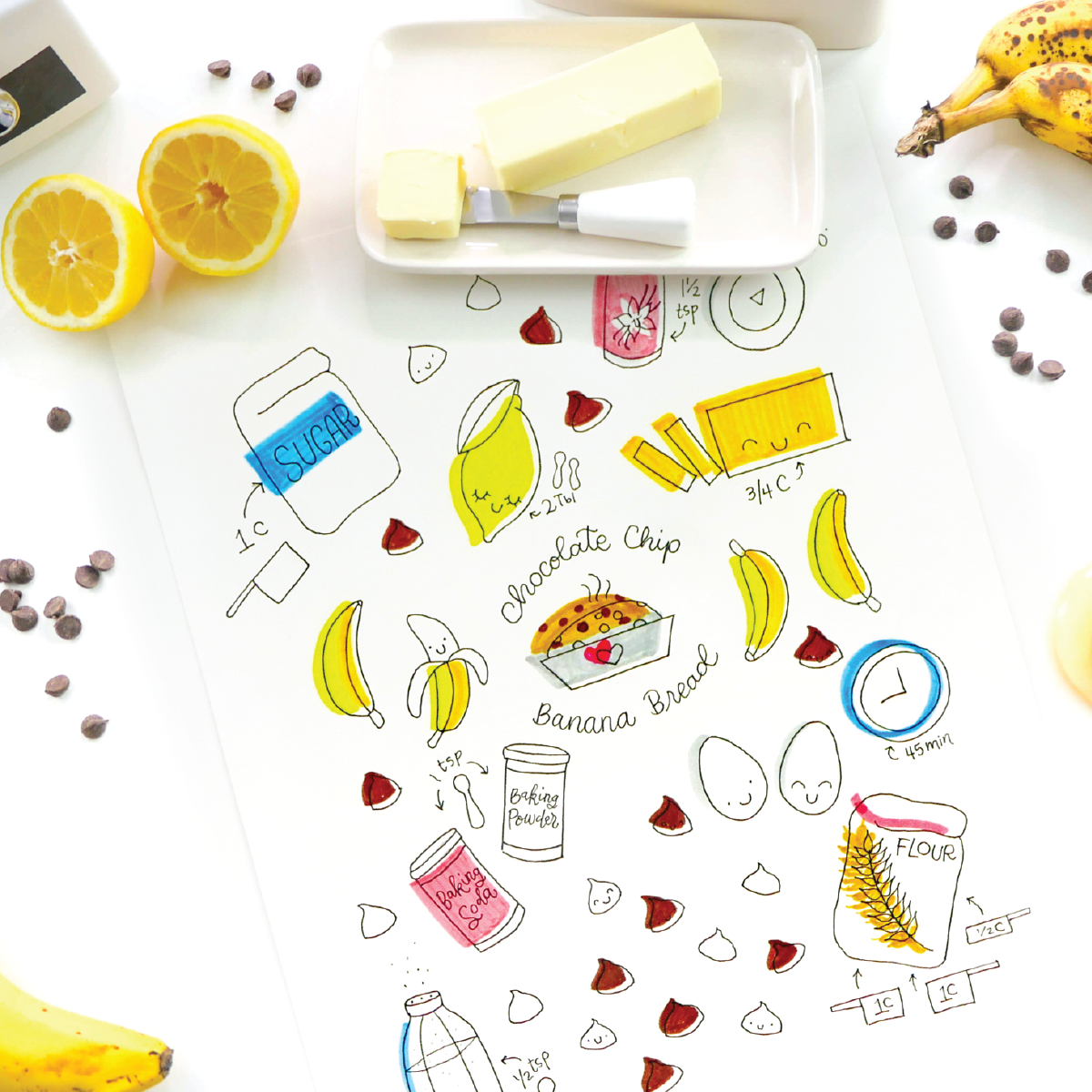 Module 6: Keepsake Kitchen
Recipe Art
Put together a frameable piece of art for your kitchen or a loved one. Using universal and easily adjusted shapes make typically unattractive kitchen necessity into beautifully illustrated art.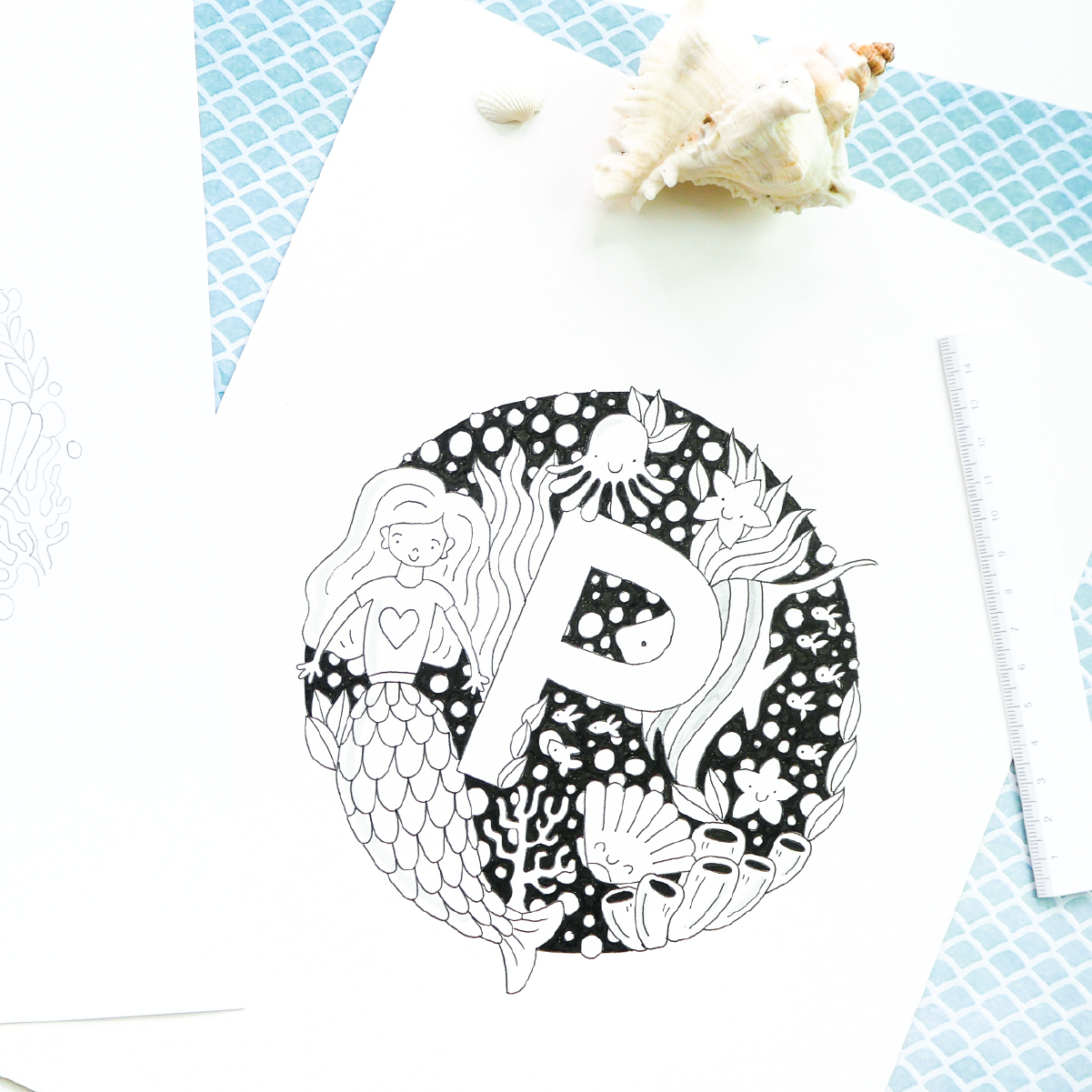 Module 7: Personalized Monogram Illustration
A shape-based monogram brings all of your doodle and composition skills together! Focus on placement of main components, supporting details and filler to create your own stunning piece.
MINIMAL SUPPLIES FOR MAXIMUM RESULTS
The good news is that you probably already have the supplies that you need to get started with this course. A pencil, an eraser and some regular old printer paper is all you need to start creating your own illustrative doodles. Even if you bought every single supply suggested in this course (which you absolutely do not have to!), you would likely spend less than $100. But remember - there's nothing stopping you from taking this course with supplies you likely already have on hand!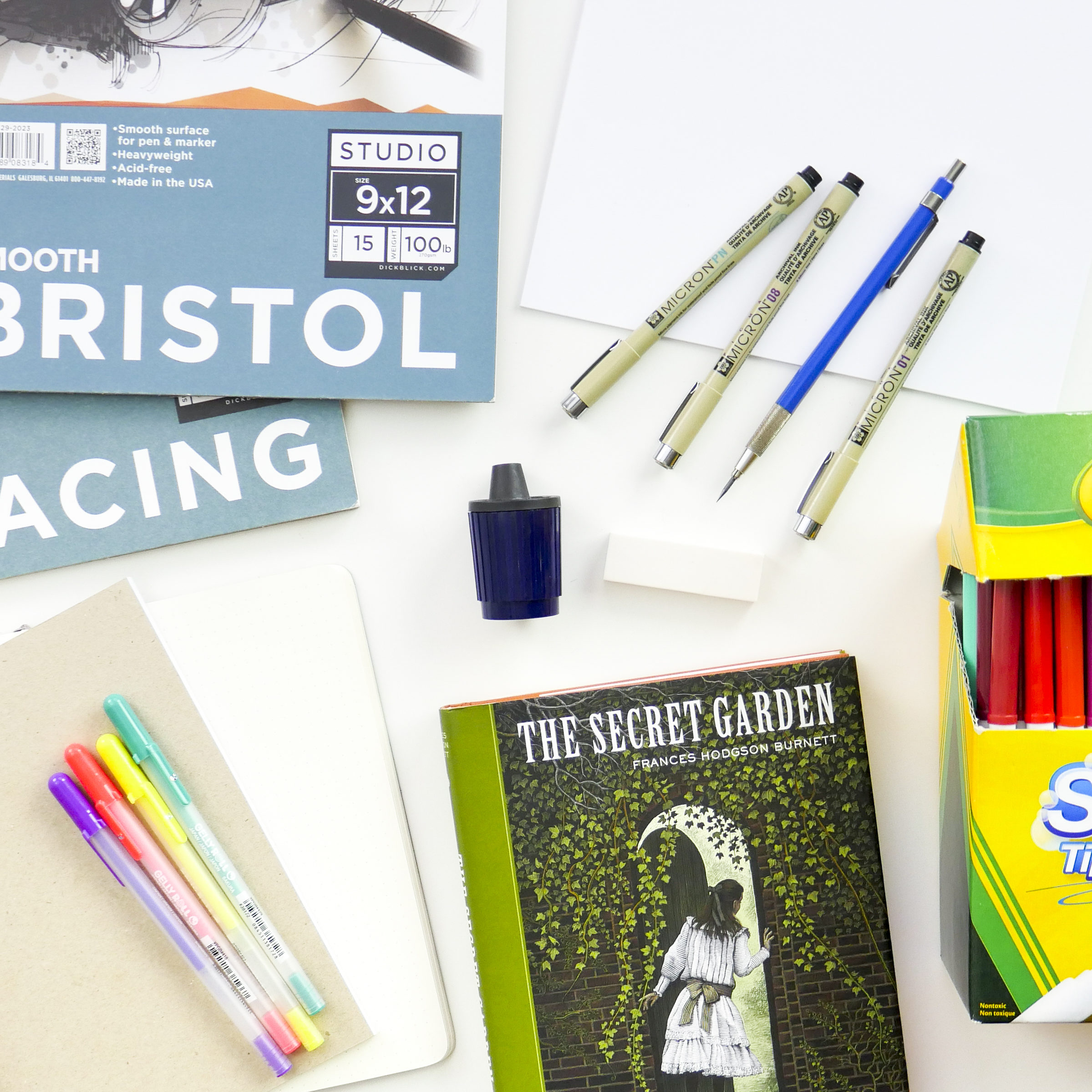 WANT TO SEE THE 3 FREE ILLUSTRATIVE DOODLES LESSONS?
None of these lessons duplicate any of the doodling amazingness that's waiting for you in the full Illustrative Doodles course.