Let's Start Lettering
- Online Course -
 This course automatically comes with the option of English language closed captions on all video lessons (which can be toggled on or off) for anyone who may find it helpful in their learning process.
JOIN OVER 3,000 STUDENTS WHO HAVE FALLEN IN LOVE WITH LETTERING RIGHT HERE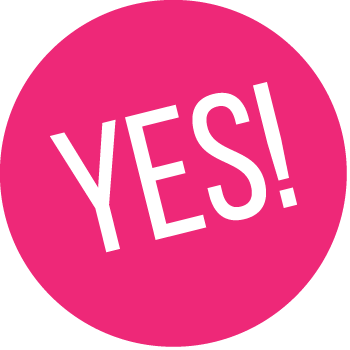 You've seen it on Instagram, all through stores and everywhere you turn. Hand lettering is all over and now it is your turn to join the revolution! What if I told you that I am certain that you can master basic hand lettering? You may think I'm talking crazy, but I know that I'm not!
It is a struggle and a waste of time to weed through YouTube tutorials, Pinterest posts, blogs and Instagram accounts to attempt to figure out the basics of lettering.
My Let's Start Lettering Online Course brings everything you need to know together in one place with complete instruction, natural progression, and lots of tips and tricks, so that, instead of wasting anymore of your time struggling to learn alone, you will be well on your way towards mastering this stunning skill.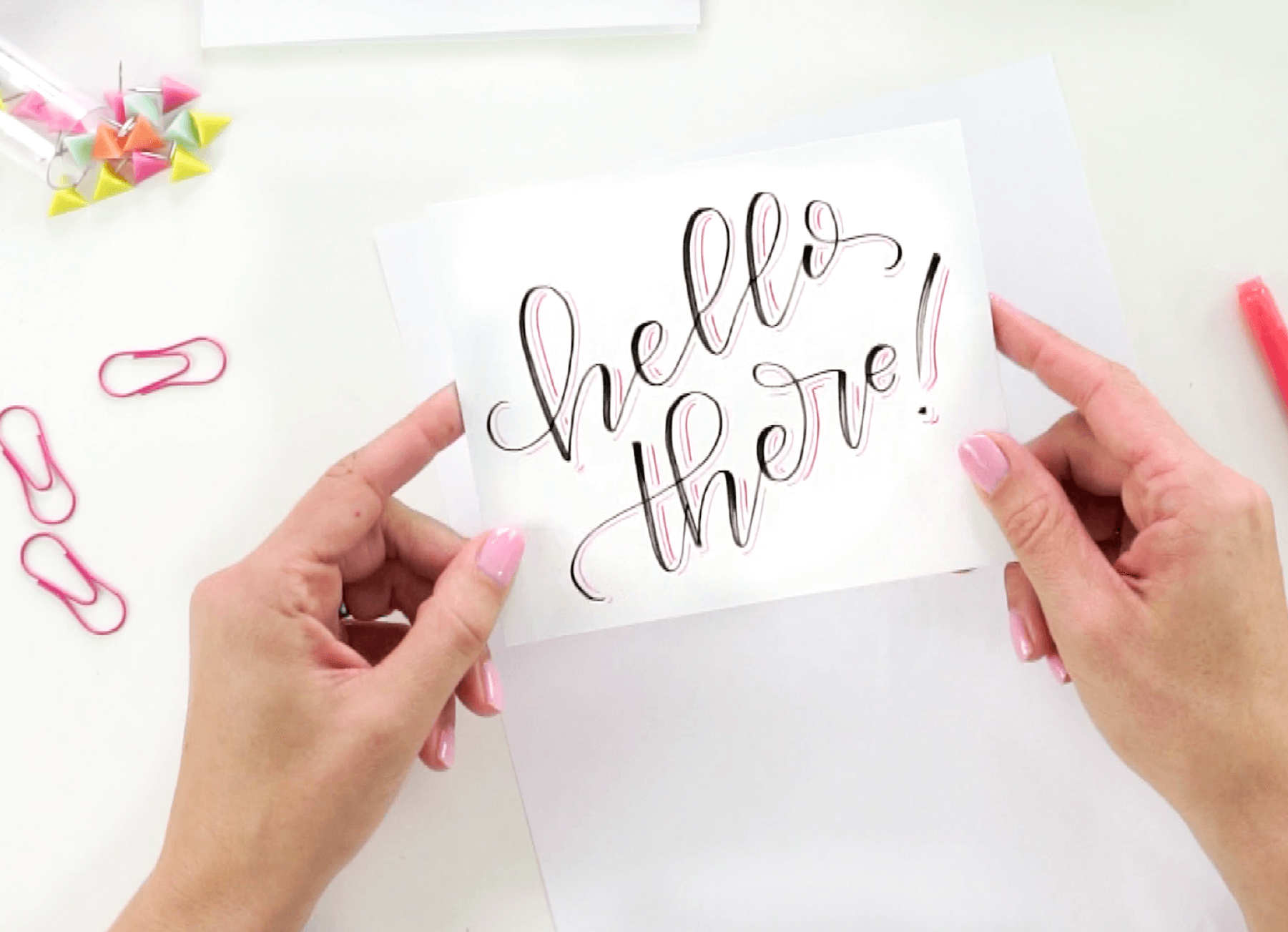 Benefit from Student-focused Instruction
With over five hours of instructional video, a 40-page worksheet package and so many tricks that I've learned along the way, you will be set up for creative success.
Create within Your Own Schedule
Are you busy? No problem! You can work through the course at your own pace in your own time. Your access doesn't expire and you can always go back if you need a refresher.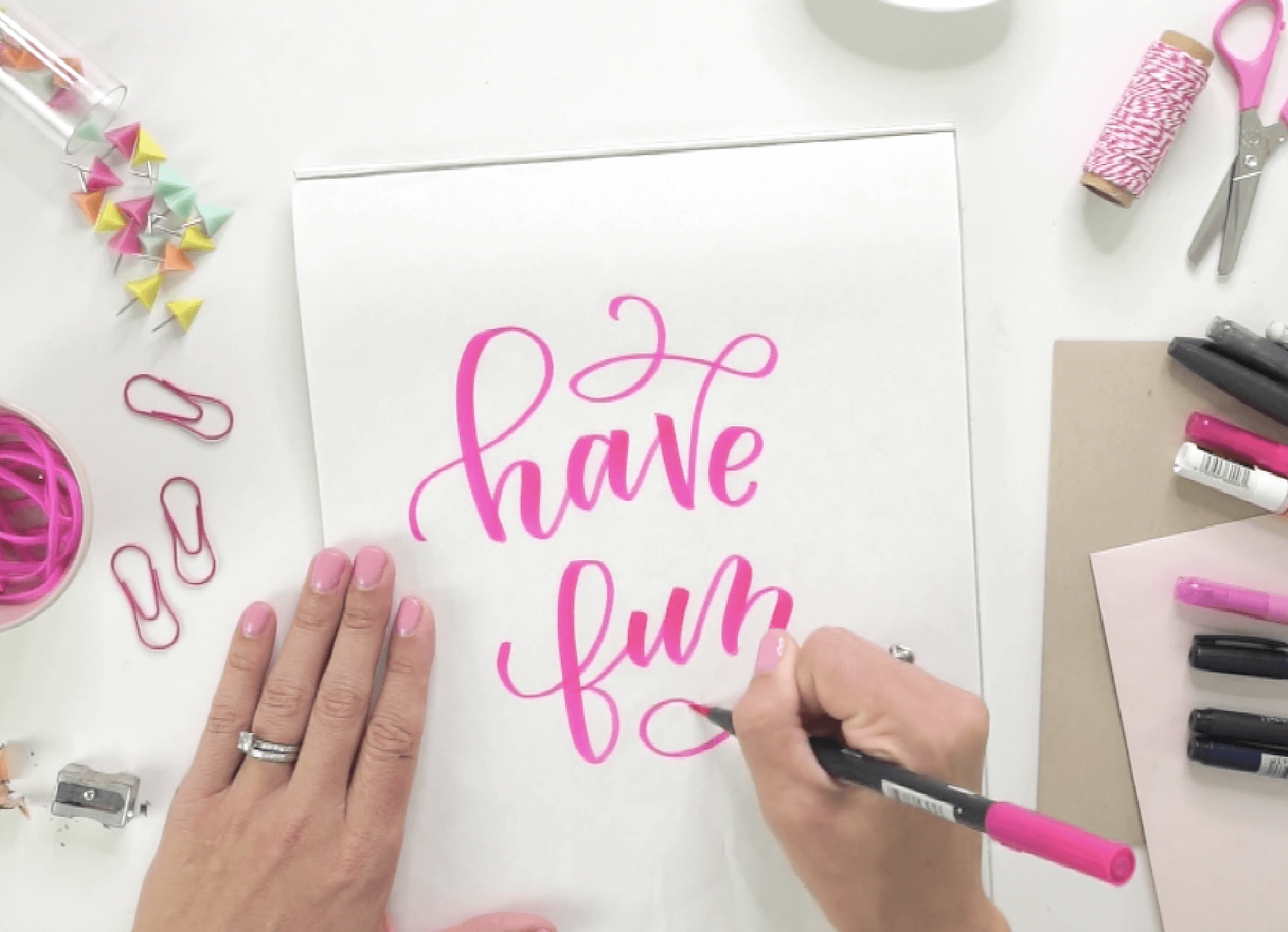 Master and apply your new lettering skills
By the end of the course, you will be lettering up a storm, attracting new followers with the pieces you create and able to impress everyone you know with your newfound talent.
I have progressed exponentially since beginning the course. I have rekindled my love of lettering because I finally have the right tools and the confidence and reassurance that I'm "doing it right." Now I can't stop practicing. Your course is an investment I'm SO GLAD I made!
- Lauren
 I have gone through countless Youtube videos and Pinterest tutorials and have never found anything with the detail and guidance that I was looking for. Your program is just perfect!
- Ashley
This course was seriously like sitting down with your best friend and she is telling you all of her secrets!! It made me want to fly to Canada and give her a big hug and say, "Yes, yes! I'm so excited about this!"

WHY TAKE THIS COURSE?
Hand lettering looks easy, but it can actually be very hard. Let's Start Lettering takes the stress out of learning to letter and leaves you with a new found passion! I make the strokes foolproof and provide you with all of the tips, tricks and knowledge that you need to learn to love lettering too.
WHAT WILL YOU LEARN?
If you are new to hand lettering or you're only just starting, then this course is for you! I will save you weeks of frustration and catapult you from basic knowledge to a serious understanding of letterforms and guiding principles for your hand lettering. You will learn the basics of using a brush pen and how to use one to form each and every letter. Some letters are trickier than others but I've broken each one of them down into a few easy strokes and shared some special tricks to ensuring that each letter is perfect every single time.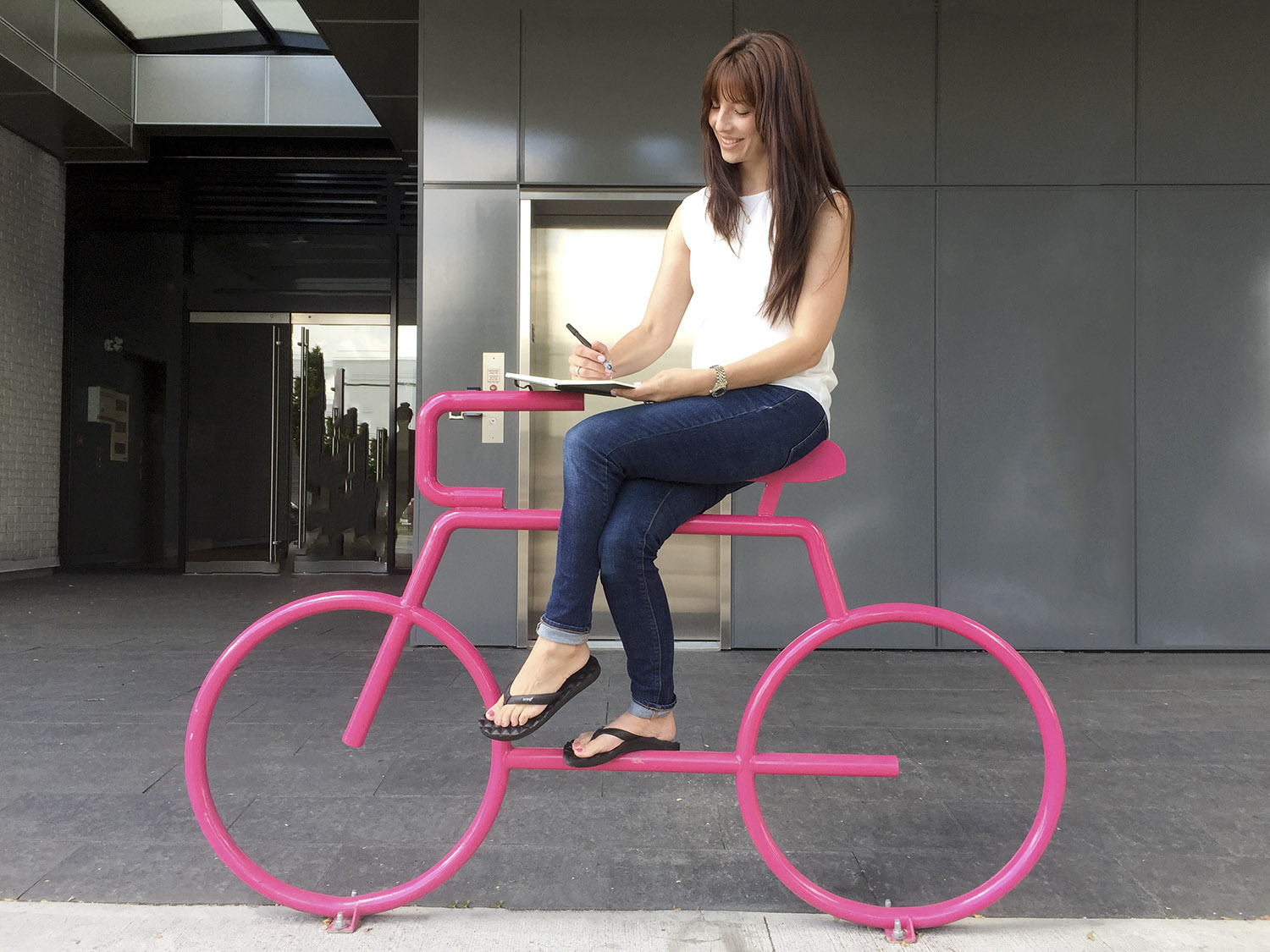 WHAT DO YOU GET?
The course is split into 12 modules with each module being comprised of individual lessons. Each lesson has both a full video portion and corresponding worksheets to walk you step by step through each learning objective. There is also a 40-page course worksheet package which includes a complete sample alphabet with each letter being broken down stroke for stroke for each of the lettering styles taught. With over 5 hours of video, specific tips and tricks, and a huge package of worksheets, there is no way that you won't be lettering up a storm when we are done.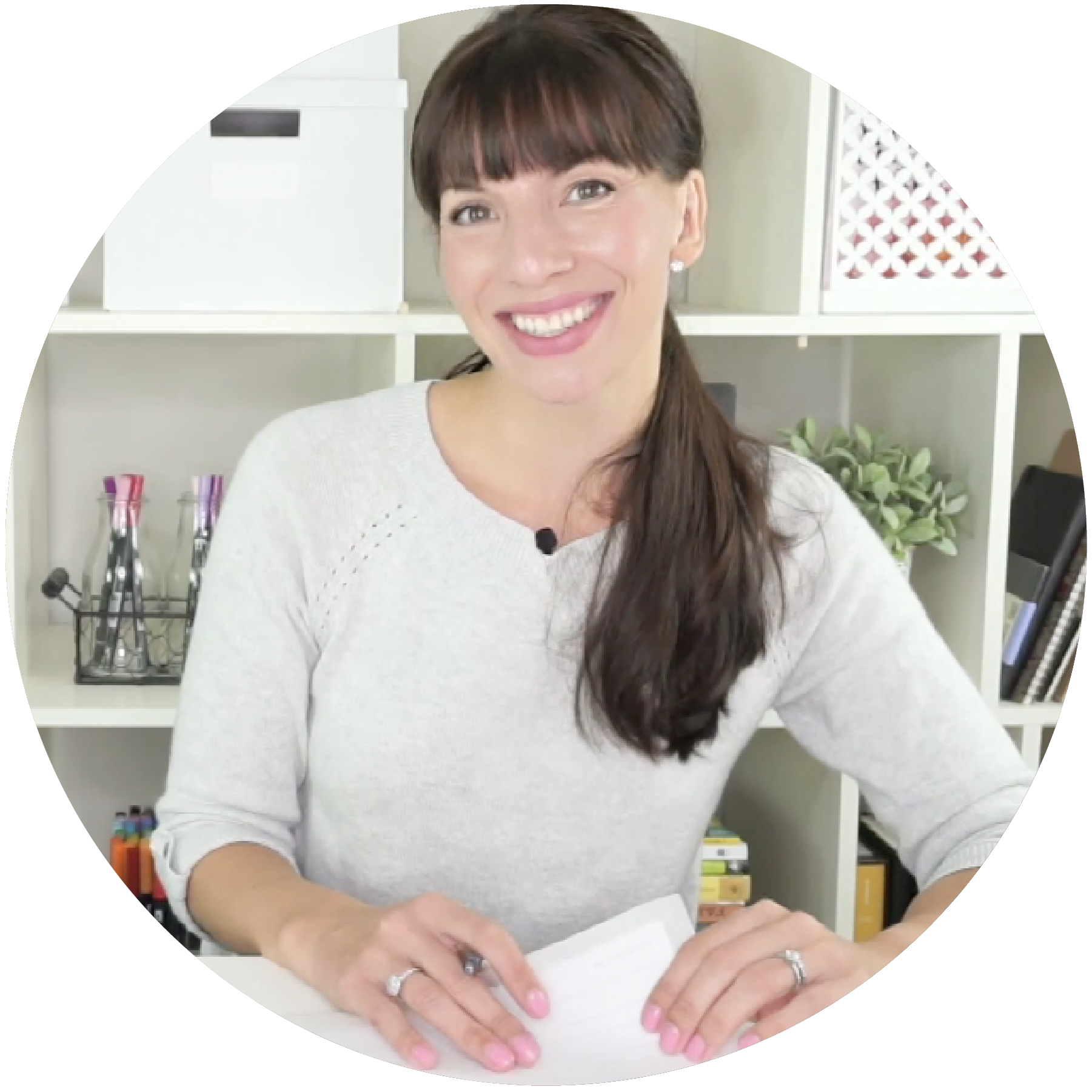 Let's Start Lettering!
Discover the supplies and materials that will bring you the most success while being easy on your wallet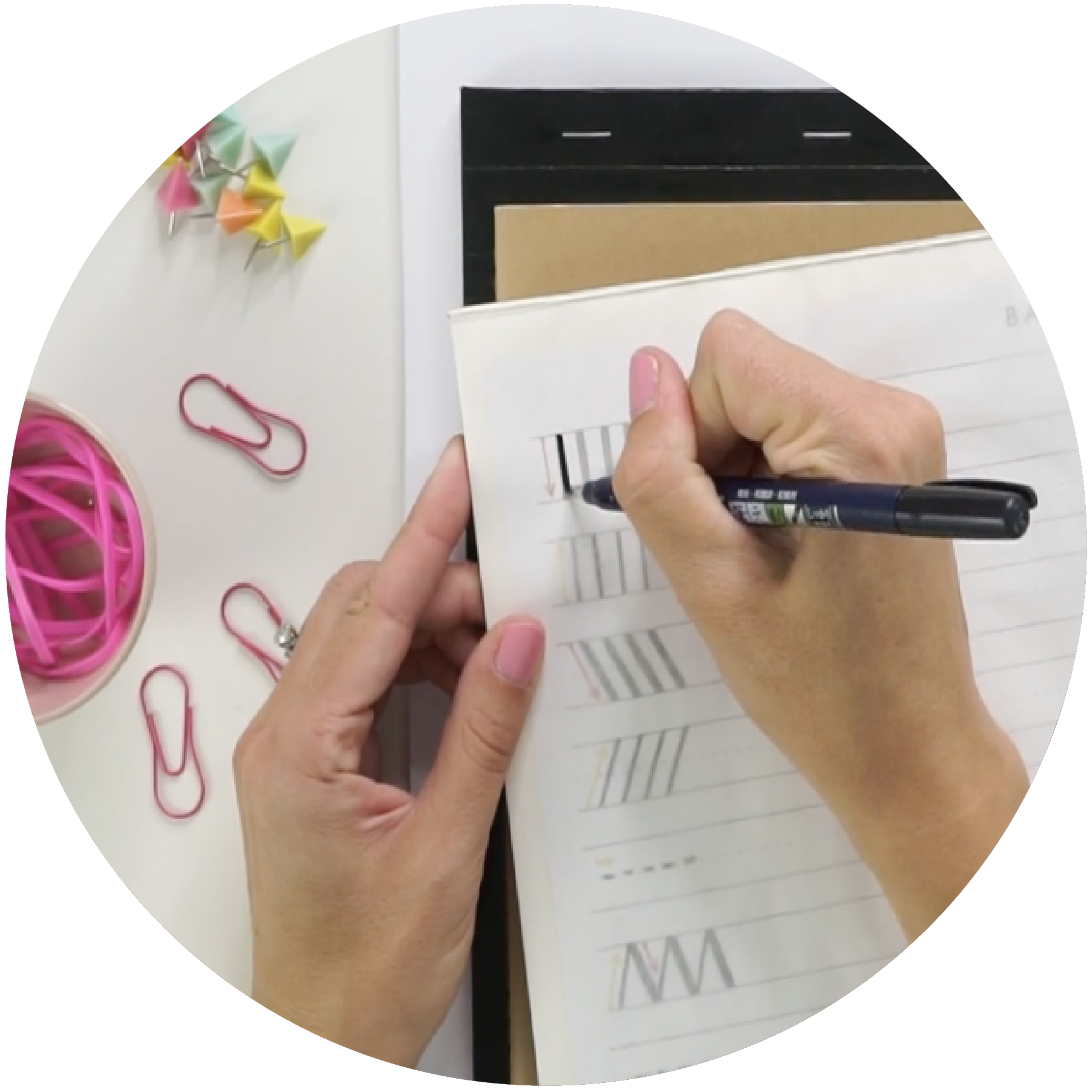 Your Print Alphabet Basics
Master the foundation of the printed alphabet by breaking it down into its basics and writing along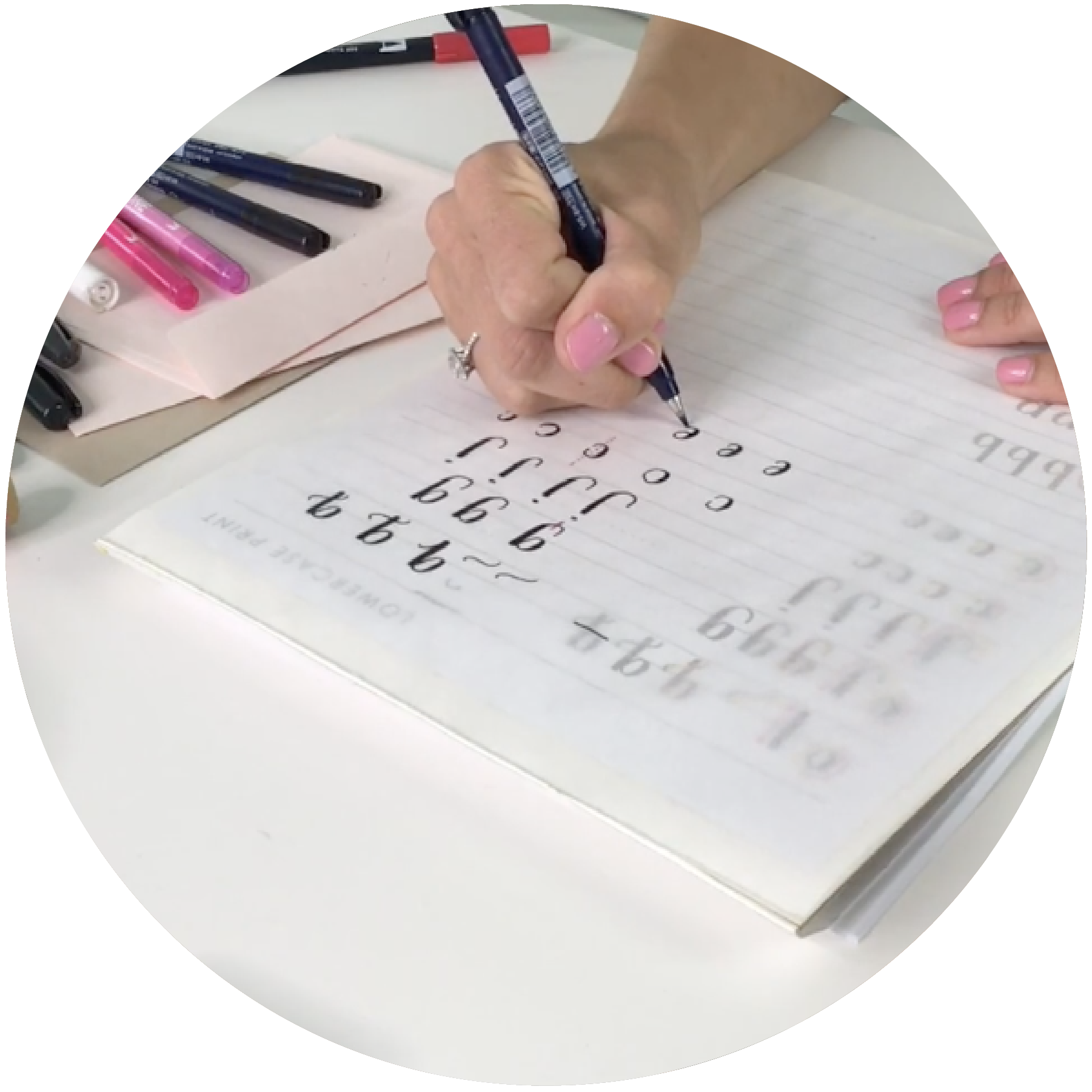 Lowercase Print Perfection
Time to put the strokes together into the lowercase printed alphabet - the simplest alphabet to start with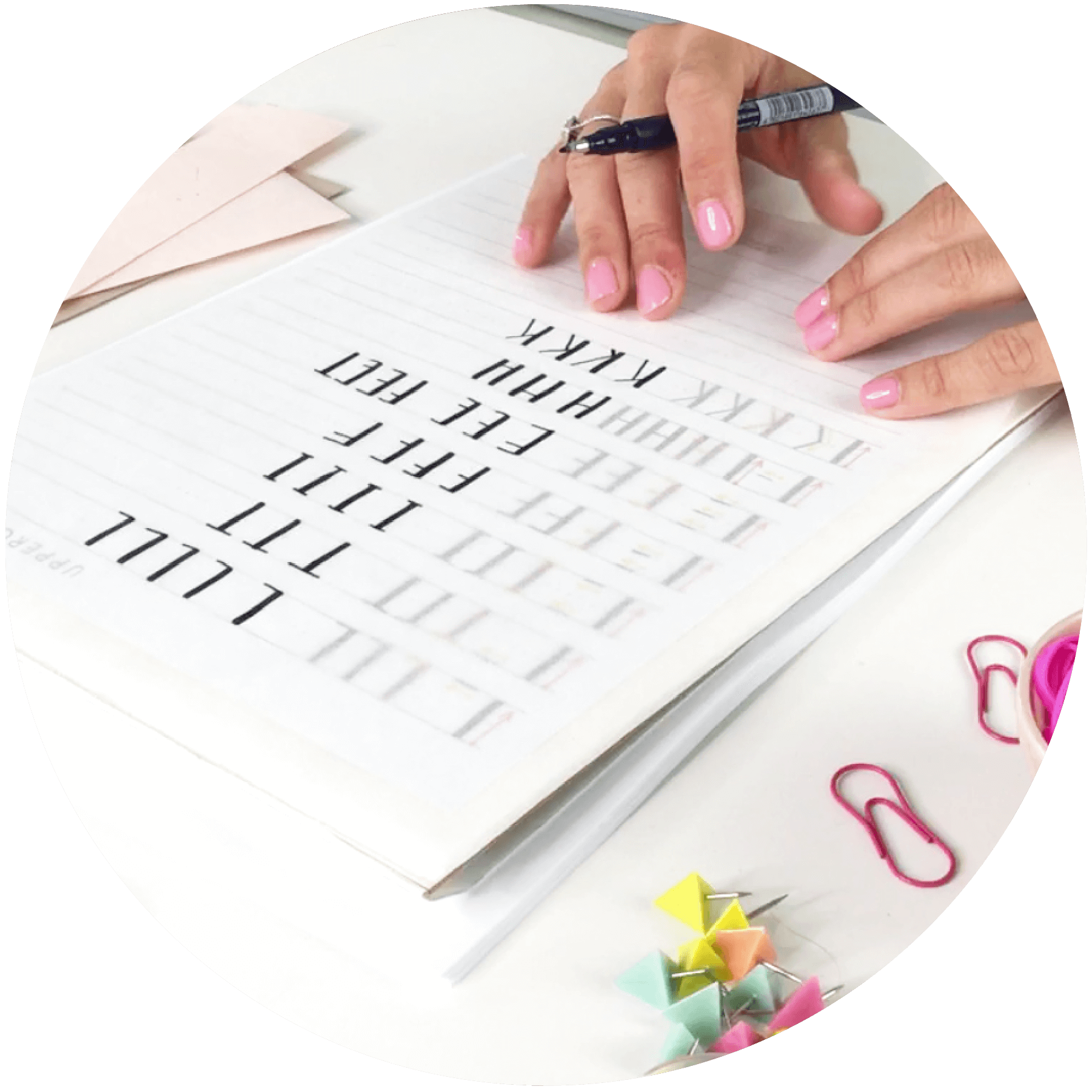 Letter Your Uppercase Print
The printed alphabet isn't complete without some perfect capitals - but some have tricky downstrokes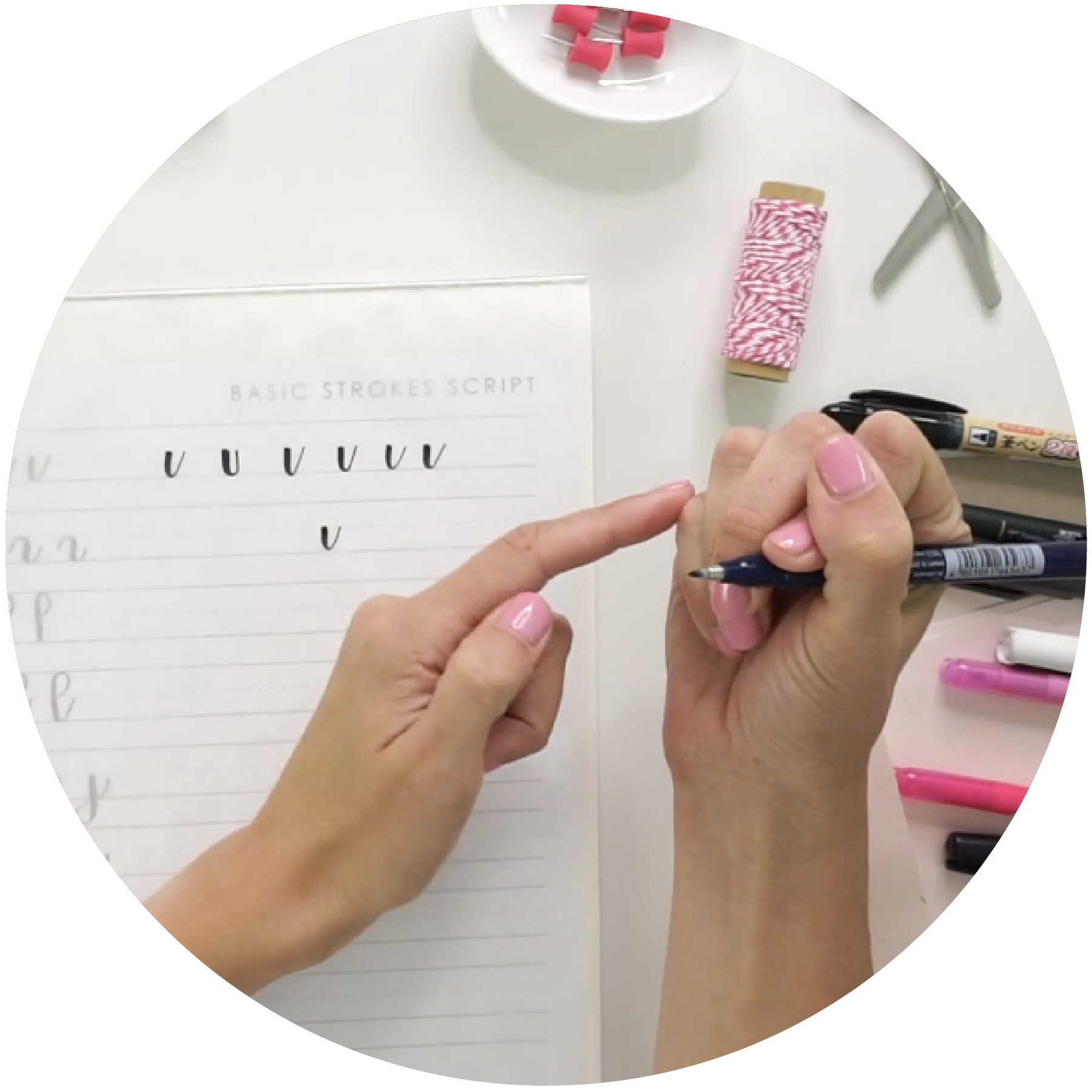 Your Script Alphabet Basics
Now it's time to master the foundation of your script alphabet to build on your skills and get ready for script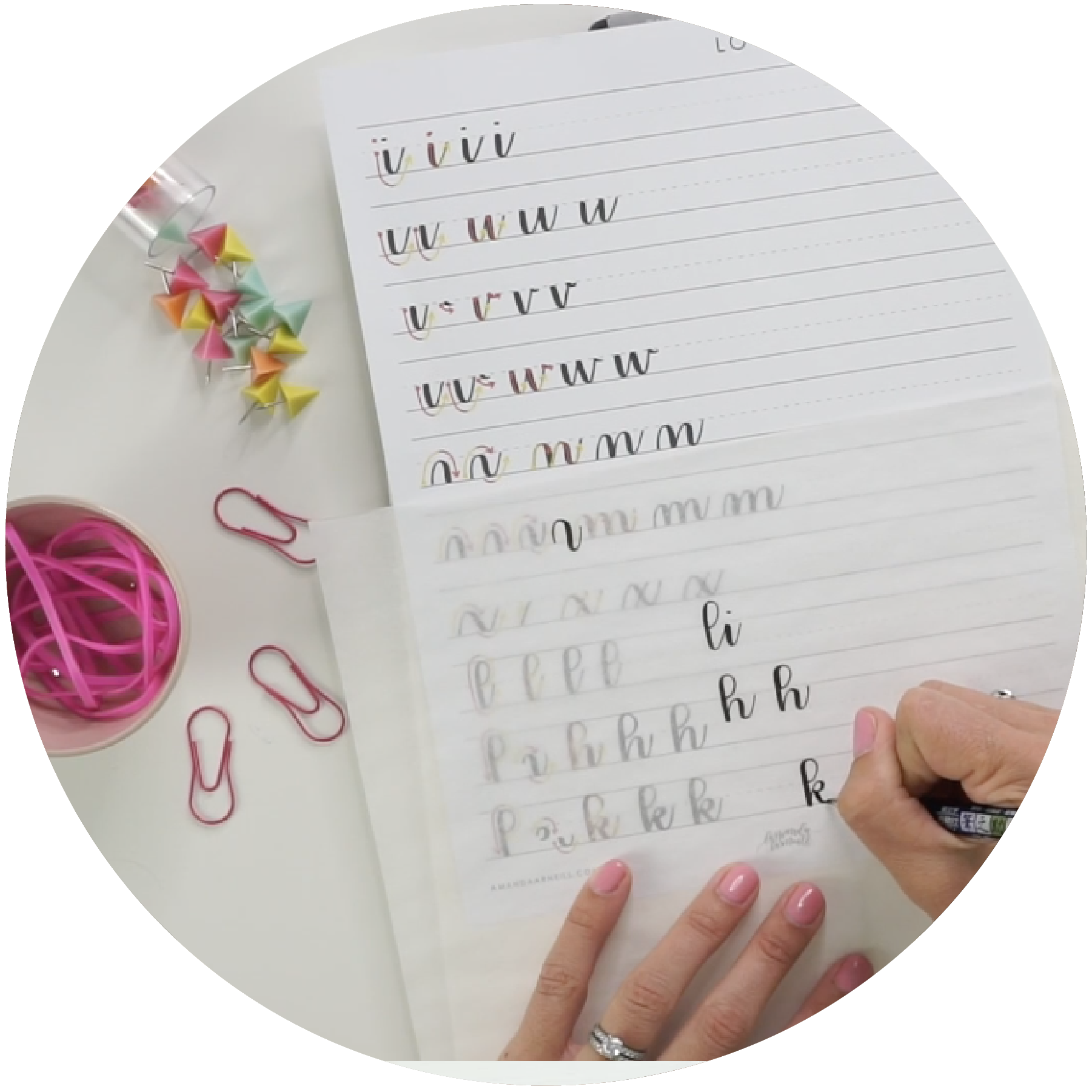 Lowercase Script
Learn this lowercase script alphabet that is sure to impress and will make you feel like you can master anything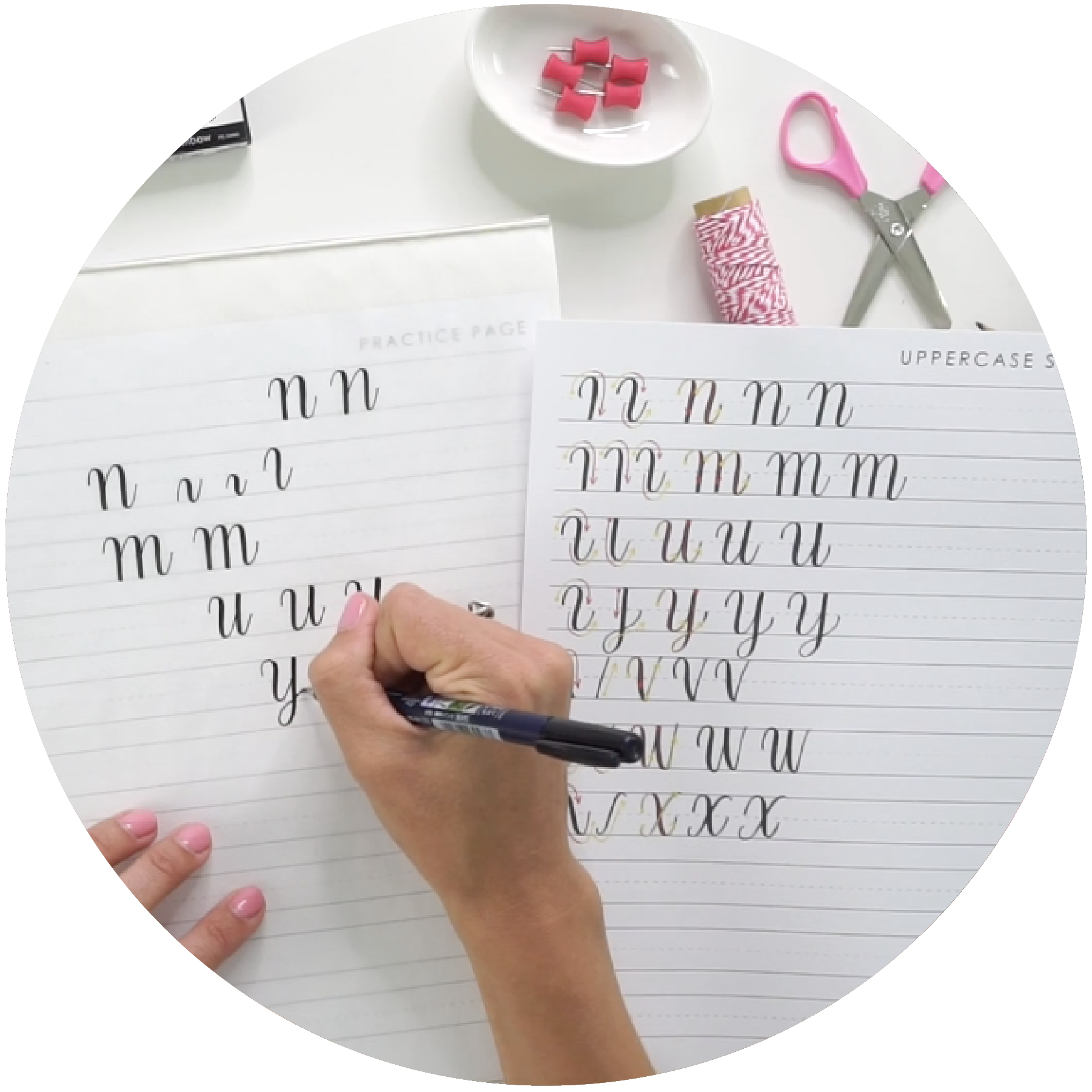 Perfecting Uppercase Script
Your uppercase script alphabet gives you the perfect balance of beauty and basics for all of your pieces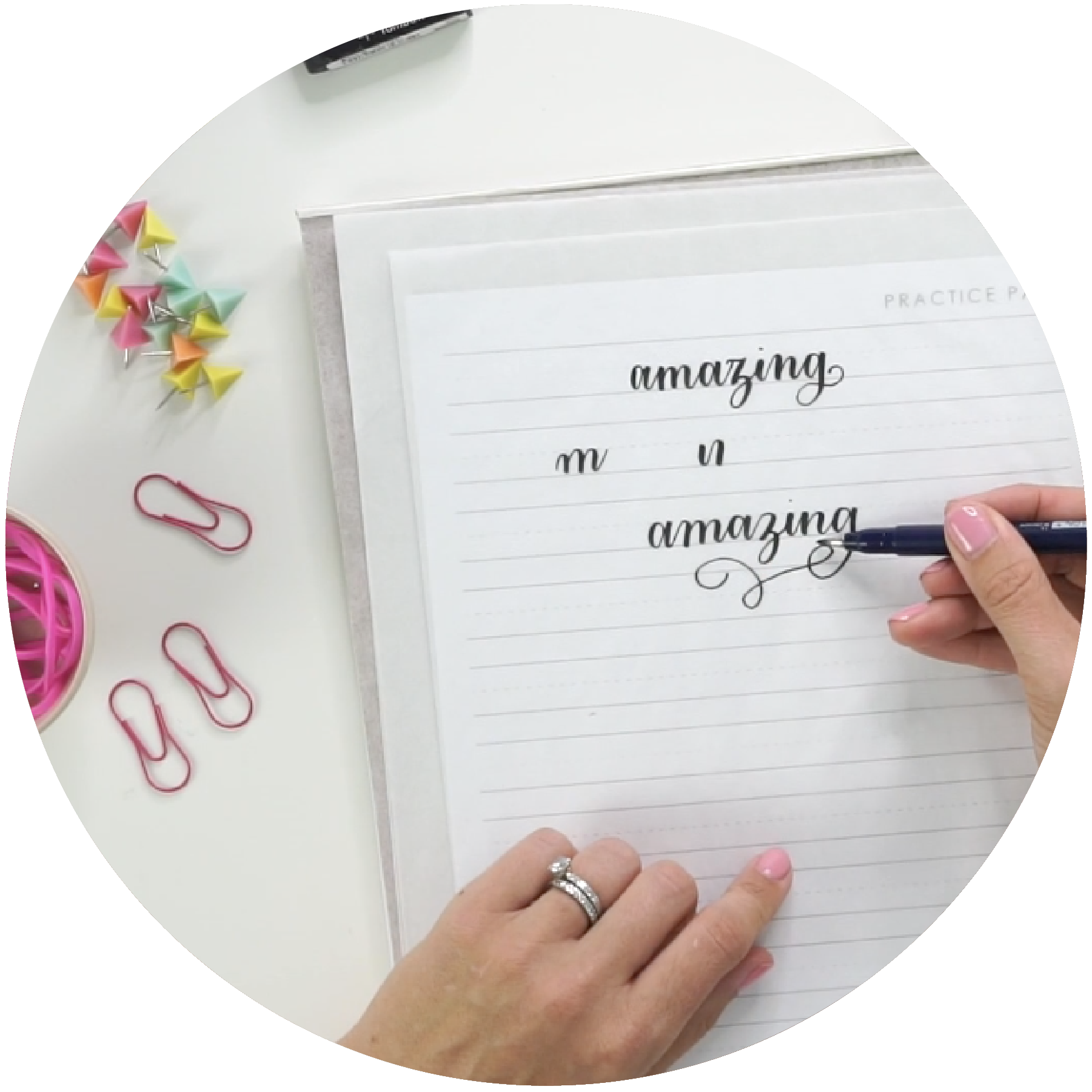 Writing clean Words
Put all your skills together by learning how to connect your letters perfectly every time to create words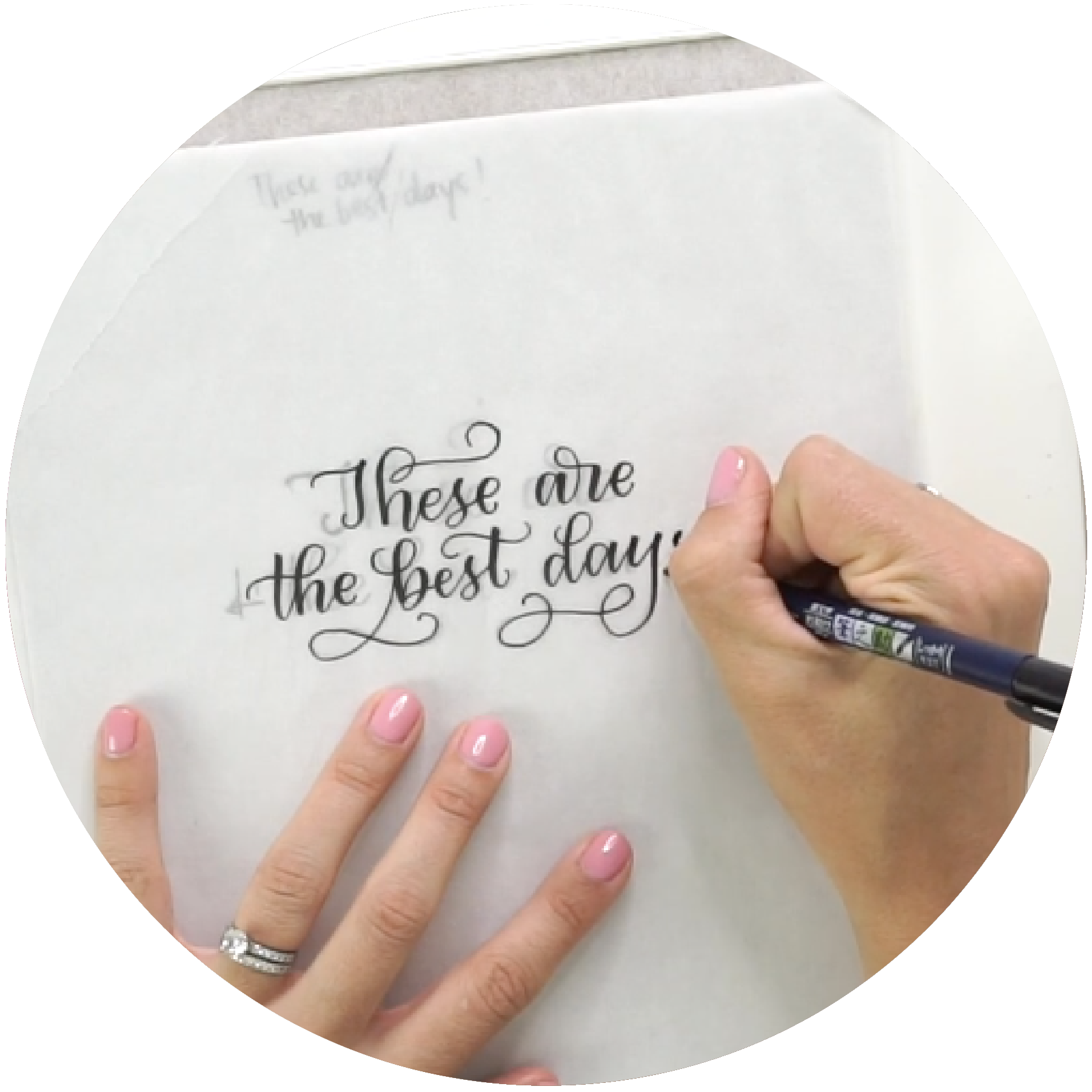 Composition Creation Steps
Learn how to space and stack your words to create your own finished multi-word lettering pieces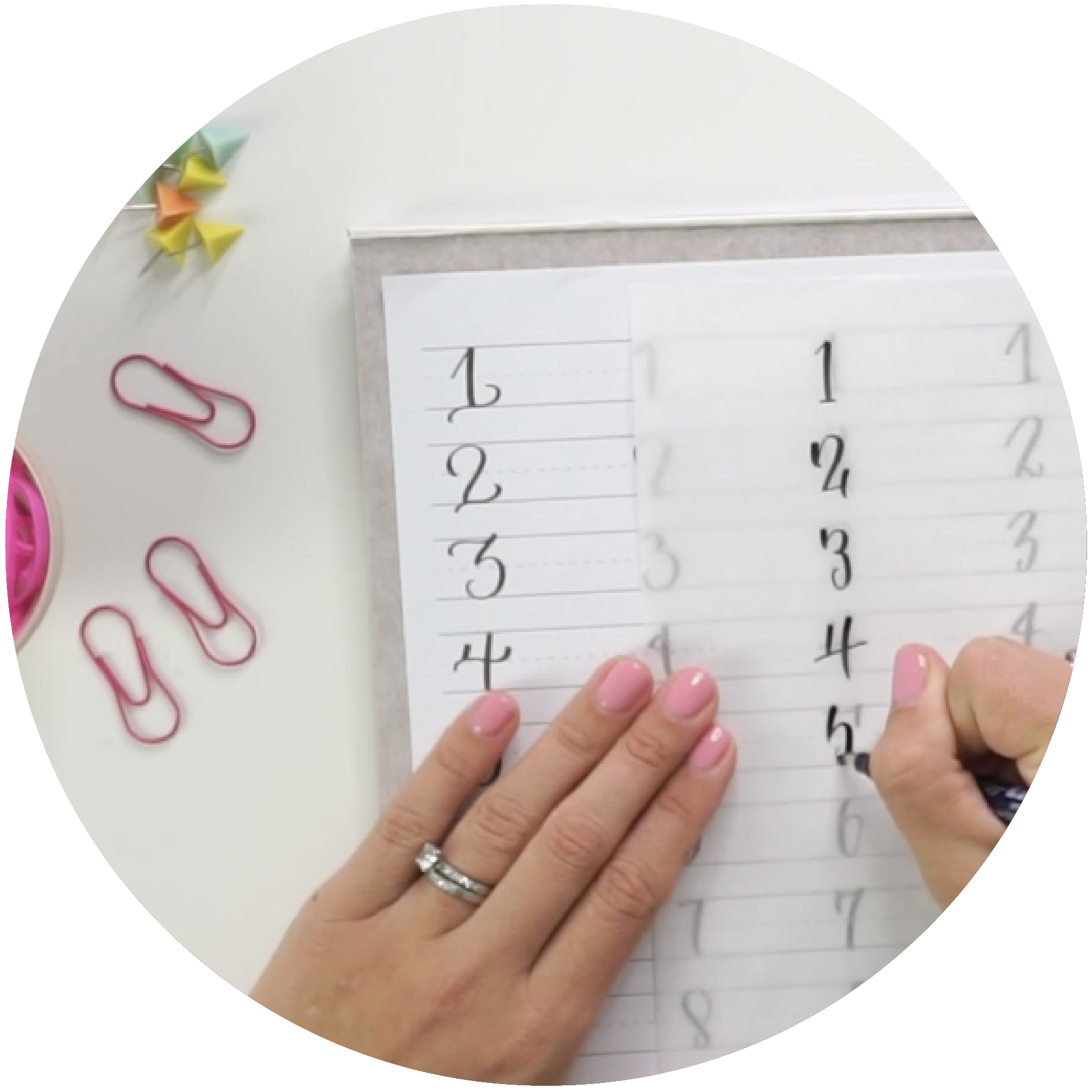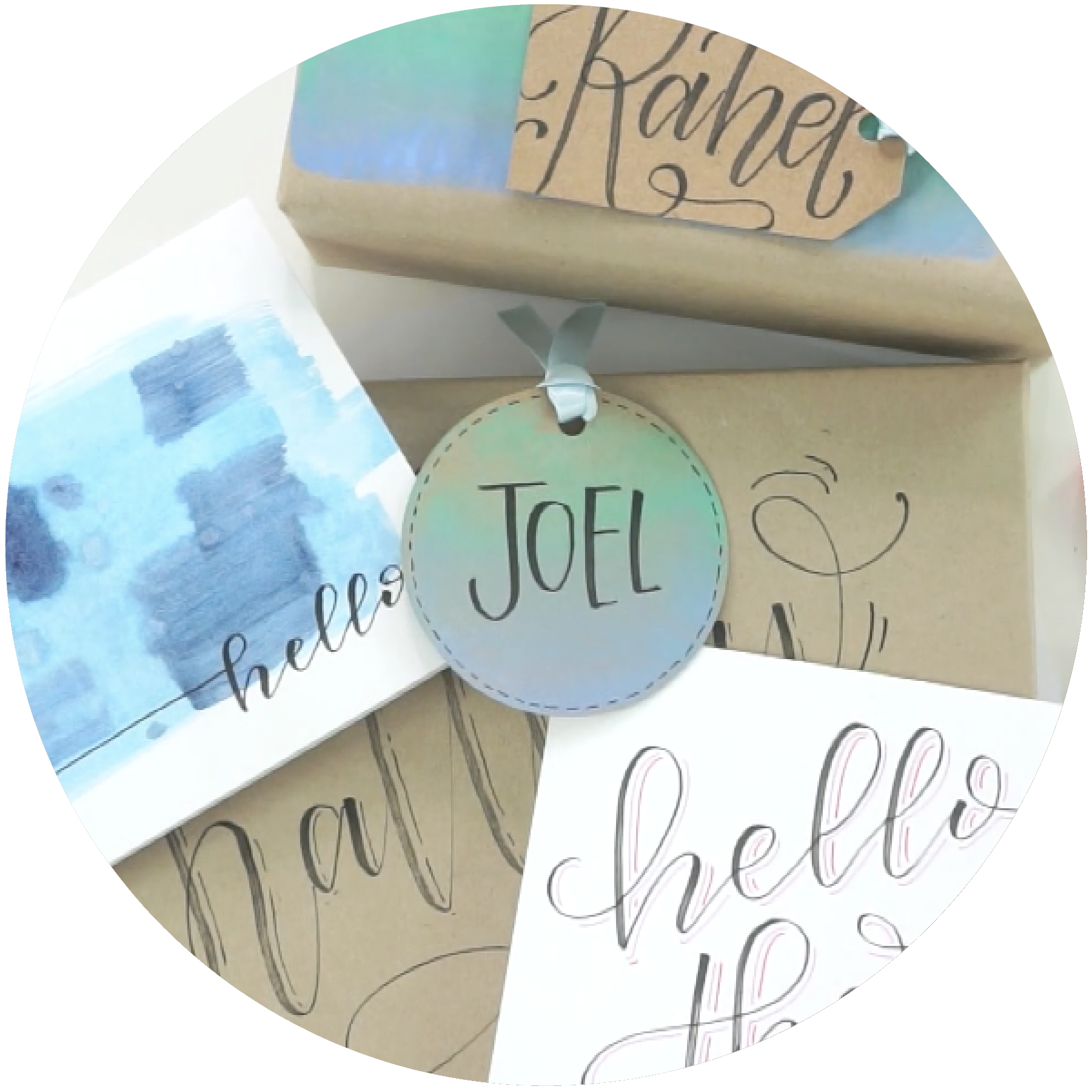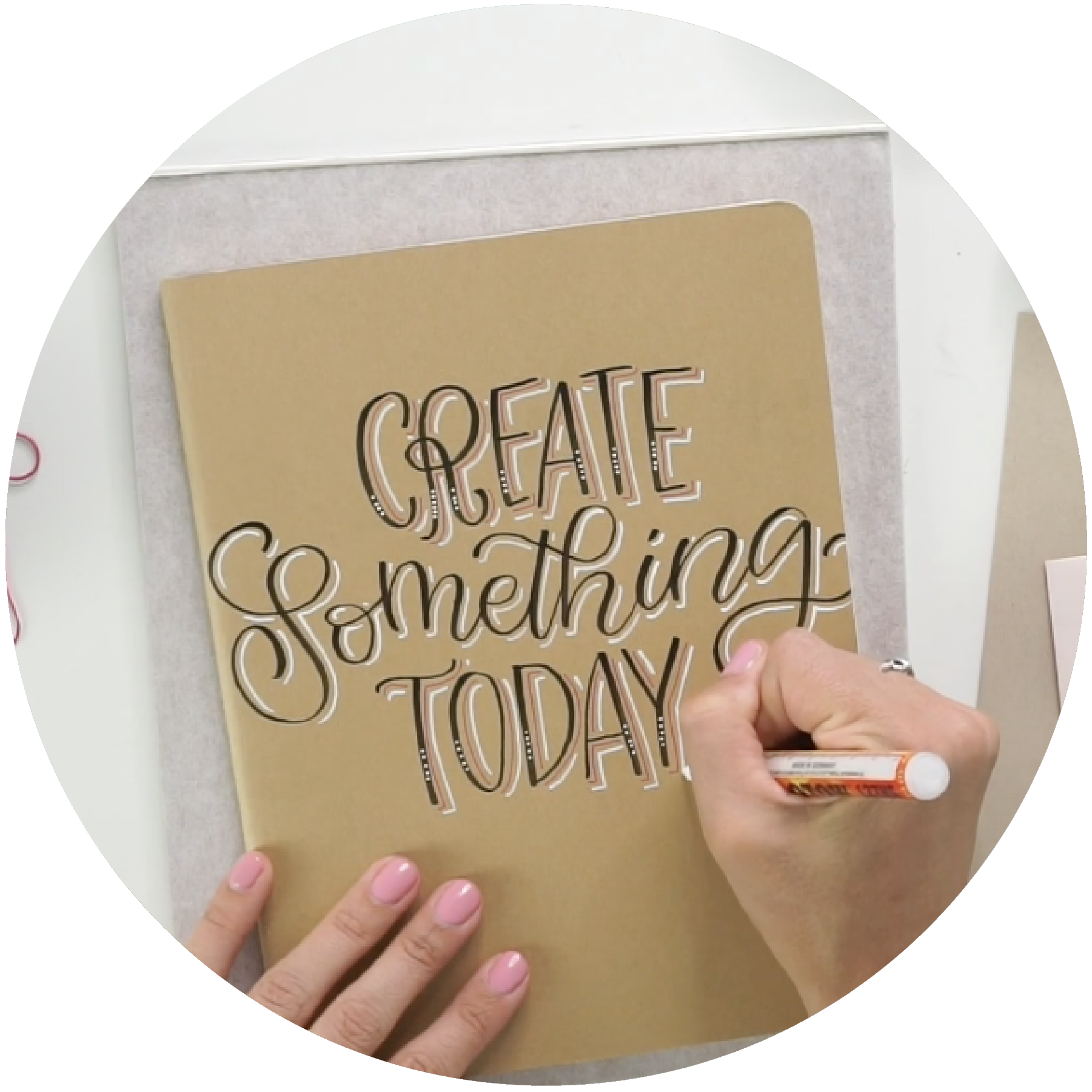 1...2...3...Numbers
There's more than just letters... like three different styles of numbers as well!
Letter Projects Everywhere
Start to put your lettering to work with everyday projects, like envelopes, gift tags, notebooks and more
Keep Learning
Don't let your lettering journey stop here! Continue on and take your new lettering skills even further
Your supplies
To get ready for "Let's Start Lettering," you will need the following supplies…
Optional supplies are…
What over 3,000 students are saying...
"As soon as I bought the course, I started watching it and practicing like crazy. Now there are pieces of paper and pens everywhere in the house because where ever I go, I want to sit down and write! I just started brush lettering in the beginning of February. I went to a friend's wedding and they had brush pens for people to write in the guestbook. I thought these pens are amazing! So, I started researching about different brush pens and watched a lot of YouTube clips and I thought to myself - I've got to try this out. So I rushed down to the nearest office supply store and bought myself some Tombow dual brush markers. I wish I had found your website earlier, then I could have saved myself so much time and saved these pens too because now they seem a bit frayed from all of the copy paper I have been using.
I thought I already knew quite a bit about brush lettering. But now after starting the course, I realized there is still so much to learn!
Your clips are amazing and you are such a good teacher. Looking forward to continuing on and brushing up my skills!"

- LiYing
"There are no better courses out there! (Believe me, I know what I'm talking about because I took a course with someone else who is huge on Instagram and I was so disappointed.) This course showed me exactly how to create each and every letter and it was fun too! Amanda is an incredible teacher!"
- Tina
"I ran across your Instagram account by coincidence after watching hundreds of calligraphy videos. When I saw you were launching your first lettering course I decided this would be my opportunity learn how to letter and help ease my mind after work every day. I have found so much comfort and joy in learning how to letter with your course. Thank you so much for taking the time to create it, it's been my life saver!"
– Haylee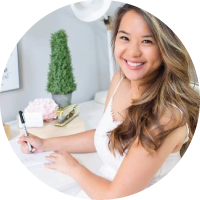 "I was that girl who said "I can never do calligraphy -- my handwriting is too ugly." But I signed up for your beginner course the minute you launched it way back when. Because of you, I jumped head on into calligraphy. In 6 months, I gained 11k followers!! Holy cow right?
Atlanta Voyage Magazine just reached out to me and wanted to feature me, ME of all the people! They're asking me questions like why or how I started and I just wanted to say my answer is and will be - YOU!"
- Lindsey
Frequently Asked Questions
Watch a lesson right now!
Still not sure? Here's a sample lesson so you can check out what you'll be getting. Lettering, laughs and a new passion for creating. Join me!