The Intermediate Masterclass
- Online Course Combo - 
Registration closes on Sunday, October 24, 2021
Have you hit it?
That point, a few months after the novelty of lettering has worn off, when you feel like everything you create looks the same as everything else you've created? And even worse than that, it looks like everything everyone else is creating as well?
Or maybe you envision the perfect piece but what ends up on the paper is nothing like what you had pictured!
You want to make stunning, complex pieces but there are so many things you have to learn first: layout, composition, more lettering, flourishing, embellishments.
The list goes on and on and learning these things can see completely overwhelming. Where do you even start?
You Start right here!

Enter Let's Keep Lettering and The Perfect Piece:
Two separate, yet complimentary, intermediate courses specifically designed to expand your scope, give you natural variety, and help you create stand-out, fully composed lettering pieces with all the bells and whistles like flourishing and embellishments.
Your perfect course
Forget the basics, it's time to dominate!
Let's Keep Lettering Only
$179 USD
Stand Out with 6 more lettering styles
Get Bonus techniques to make your lettering pop even more
Be fully equipped to make professional quality lettering
Composition keys to make stunning pieces
Personalized feedback to help you develop your skills
Extra videos and Q&A as we dive into your skill development together
Intermediate Course Combo for Lettering Dominance
$347 USD
Get complete access to both Let's Keep Lettering and The Perfect Piece
Master multiple lettering styles and layouts to create gorgeously composed pieces with variety
Stop wasting time fighting with styles and layouts that don't have the visual impact that you need
Create pieces that sell and put your skills in demand
Improve even further through personal and specific feedback on your work in our secret Facebook group
Finish the course on time with a course roadmap and assignments to keep you focused
Keep motivated and on track with weekly check-in emails to ensure your success
The Perfect Piece Only
$219 USD
Learn simple steps to design balanced, stunningly composed lettering pieces
Add the "wow" factor to make people stop and take notice of you and your work
Create saleable beauty with letter
Learn 6 more lettering styles
Bonus techniques to make your lettering pop
Personalized feedback to help you develop your skills
Extra live videos and Q&A as we dive into your skill development together
WHY TAKE YOUR LETTERING TO THE NEXT LEVEL
Learning the basics of lettering is easy; you can teach yourself, go to a live workshop or take an online course, but there is a vacuum when it comes to something more.
It is so hard to find more about how to take your lettering to the next level where you will stand apart and not have to worry about comparing yourself to anyone else again, because you're the one with the mad skillz (that's right, the skills are so good, they're skillz). No one wants to share that because they are so afraid of the competition that it will create once they give away their secrets.
But here's why I share it… I came to a point in my life where I felt like I had lost myself. My whole life was about being a mom (ugh, the laundry), a wife (who always cooked dinner) and trying to keep a sense of self-worth by also working as a teacher. I was drowning in everything that I was doing for everyone else. I needed something that I could control that belonged ALL to me.
When I started lettering, my life started to change.
Before I knew it, lettering went from a hobby to a side business to, now, my full-time passion. I am still a mom and a wife but I also call myself an lettering artist and a business woman and I have such a sense of purpose that I was missing before. I can honestly tell you that I'm not worried about giving away my serious secrets and creating competition because I know how life changing lettering has been for me. There is absolutely no reason why you shouldn't be able to experience that as well!!
I'm now working full-time doing something I love and it gives me more time to be with my girls than my traditional job ever did. Why wouldn't I want a life like that for you too? Sometimes it baffles my mind that the 26 characters of the alphabet could be so life-changing, but they totally are.
The course combo Masterclass takes you so much further
With the Let's Keep Lettering and The Perfect Piece courses, you get a stocked lettering toolkit and the exact steps that you need to make the perfect piece every time. The Intermediate Course Combo Masterclass, which is both of the Intermediate courses plus priceless bonuses, is designed to take your lettering from the basics to the best!
Stand apart from other lettering artists by having immense variety and stunning composition abilities
Attract amazing clients and followers who see what you're worth and keep coming back for more
Remove the struggle from creating intricate, impressive pieces and feel confident in the quality you offer
Sure, you're lettering, but are you an artist? Oh man, I had the hardest time calling myself an artist. I believed that I could only be an artist after I was making money with my art (apparently I had never heard of the whole "starving artist" idea), so when people asked what my business was, I would say, "I do lettering." Well, now I proudly call myself a lettering artist.
But what was that a-ha moment? My work still isn't in galleries anywhere, nor do I foresee that happening, but one night, when I was working late into the night on some lettering pieces that I was doing for a client, my husband asked me if I loved what I was doing. I looked up at him with ink smeared across my fingers, a crick in my back from crouching over the massive canvas and, after a minute, I smiled. Because, yes, I do love it. A week later he asked me if I wanted to take the plunge and quit my job to work on lettering full-time and I haven't looked back.
I want to give you that same opportunity to upgrade your destiny.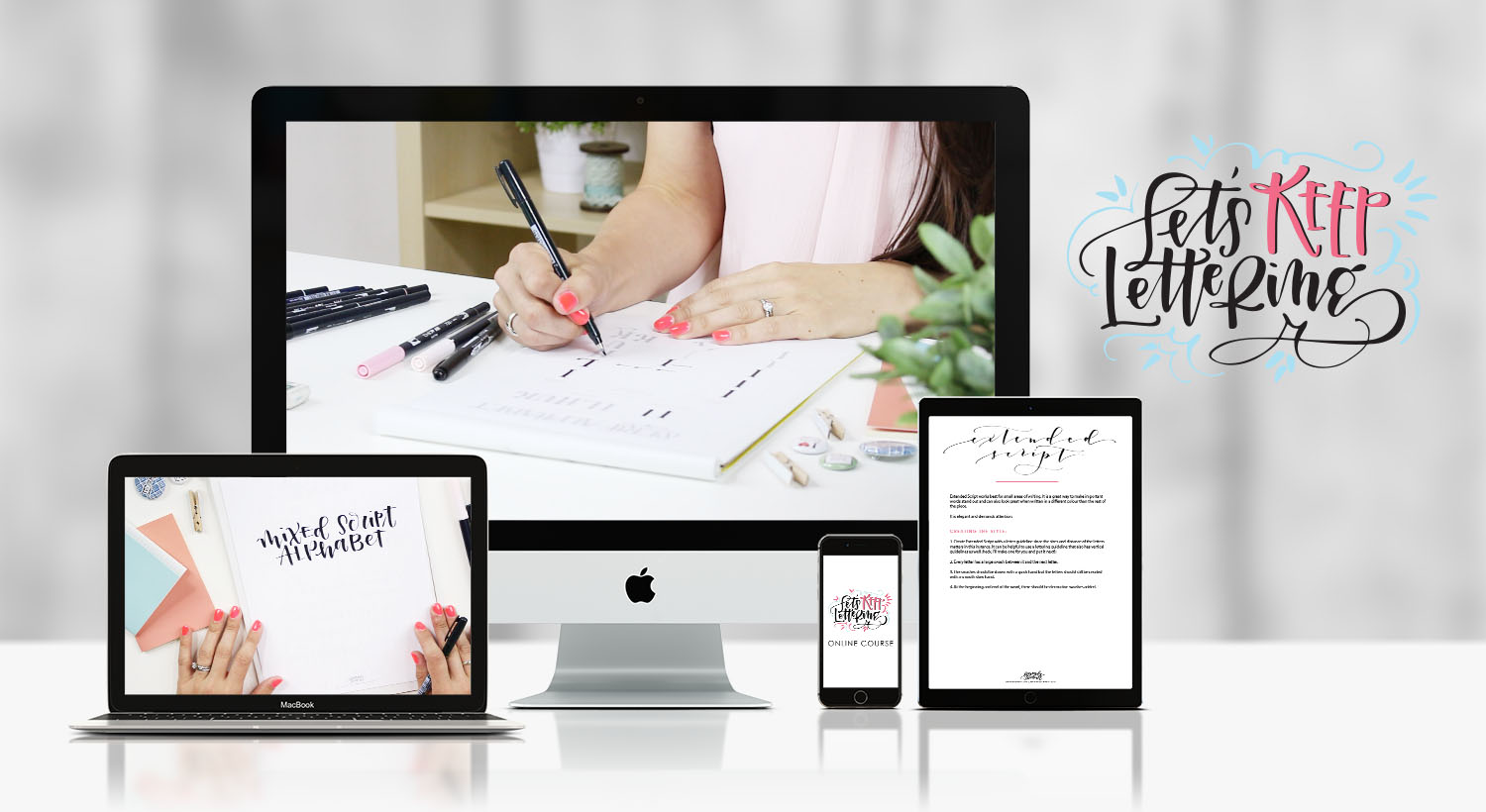 Master 6 new alphabets with detailed step-by-step video instruction, must-have workbooks and all the tips and tricks that you need to add half a dozen new styles to your lettering toolkit.
Establish yourself as an artist who can provide variety with fluency in other lettering styles.
The Double Line Sketch Alphabet makes it a breeze to create playful lettering perfect for a nursery, invitation or a pop of fun in a really composed piece.
Add some serious class to your toolkit with the

Extended Script Squashed Alphabet

. While the name doesn't sound fancy at all, this style will make you a go-to for fancy events like weddings, stationary and stunning wall-art.
The Flick Alphabet has some serious attitude! This style will allow you to create art with edge, give you more commercial appeal and help you break away from the basic lettering styles that everyone else is doing.
No lettering is as versatile as the Serif Alphabet and, with the straight forward brush pen letter creation steps that you'll learn, you'll master this one in no time. No other lettering style stands out like this one does and it's a lettering toolkit must-have!
With

Bounce Lettering

, you will be fully equipped with the easiest style for amazing composition work. Want to make intricate, show-stopping full length pieces? This is your go-to! Bounce Lettering will set you apart from the newbie letterers out there and take you to a whole new level.
The easiest and most-copied lettering style is the Mixed Script Lettering... but it's not usually done right. Learn the science and the art behind letter combinations, layout and lines while you make the Mixed Script Alphabet your own.
Bonus Lessons
Take any and all of these styles even further with quick and easy ways to enhance your lettering. Outlines and shadows can be your best friend when they are done right. With simple cheatsheets, easy steps and a touch of imagination, your lettering will never look the same again!
Complex composition has never been easier with the tools that we walk through. Follow the natural progression of the lessons in The Perfect Piece and you will be confidently creating your own "wow"-worthy work.
Discover the 10-steps for perfect lettering composition that will take you from a blank page to a beautiful design, own all of the secrets to lettering with easy cheat sheets, checklists and worksheets. Work through the process and decisions of each composition style with complete video instruction that you can watch anywhere.
Flourishing will become like second nature to you! Master the basics of flourishing, the tips to ensure they always look beautiful, how to place them within your piece and how to connect flourishes to other letters. You'll be completely equipped with an exhaustive guide to flourishing with full practice worksheets and video lessons to take you from a fear of flourishing to flawless flourishes every time.
Keep it simple with one lettering style but make it amazing with Puzzle Cuddle Theory, grids and shape guides. Move step-by-step through the decisions that you must make to create those stunningly simple pieces.
Push yourself further with one style and two sizes. You won't fail to create balanced and show-stopping lettering art when you use the magic of the Downstroke Ratio and a Powerful Word.
You will be the owner of a proven plan to create lettering pieces that seamlessly mingle two lettering styles into one cohesive final product.
Learn everything about flourishing that I used to take my lettering to the next level so that you can take that step as well.
Master flourishing off of letter tails, downstrokes, crossbars and word endings so that you can embellish each of your pieces and seamlessly use flourishing in your compositions.
A perfect piece is missing something without being able to add embellishments. Create perfect ribbons with over a dozen style and shading combinations with guided instruction and cheat sheets to ensure that your embellishments look perfect every time.
Take the guesswork out of how to make those stunning pieces as we go through all of the steps involved in creating work with embellishments, flourishing and multiple lettering styles.
The Intermediate Course Combo Masterclass
Sure, you can take only one of the two courses, but by far the best learning experience and the best value can be found in the Intermediate Course Combo Masterclass. Other than the obvious bit about learning everything included in both of the courses, there is so much extra that you also get by signing up for the course combo.
The Intermediate Masterclass gets you:
Skill development based homework pieces and personalized and specific feedback on your work.

Access to the closed Lettering Dominance Facebook Group with daily access to myself and your fellow students to build a support system as you learn and community to keep you going.

Multiple extra live lesson videos each week where we can address specific questions and issues and I can give tailored lessons for the group using actual student homework.

Weekly emails to help you move through the course to grow and nurture your lettering skills

A solid road map to success and course completion as you build your lettering and composition toolkit.

Lifetime access to both courses to master all of the skills and take your lettering to the next level.
Registration in the courses is only open for a short period of time and only a limited number of students can enroll so I can fully give myself to the students who register for the combo!
Course combo students get access to a secret Lettering Dominance Facebook group that I will be in daily. This group is the perfect place to share your work without hesitation or embarrassment, ask your questions and get totally open and honest feedback from myself and your peers (though you can decide just how honest you want it, of course).
When you register in both courses, I will also send you weekly check-in emails to help move you through them successfully. No one likes buying a course that they don't finish! The roadmap that I'll give you will help you, not just start the course, but also finish it (heaven only knows we're all registered in enough half completed ones!!).
If you take both of the courses, you'll have me and your peers walking along beside you keeping you accountable as your coach and team (though, don't worry, I won't ever try to coach you in anything sports related. I'm not even good enough at to play baseball with my four year old.).
Go, Team Lettering!
What my students are saying...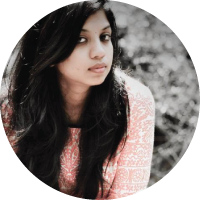 "Deciding to take the Intermediate Masterclass will always be one of the best decisions of my life. This course was a real game changer for my lettering. I have learnt a lot from the course, especially from the live lettering videos. I never knew what composition was, or that I was capable of doing flourishes until I took this class (And once I learnt to flourish there was no stopping. Still going on steadily).
Now I am able to create pieces that I am proud of, pieces which are composed, I can flourish with steady hands, and I also learnt from the basic level of how to rightly hold and handle the brush pen only after taking this class.
This course has made a world of difference to my lettering. Every time someone appreciates my lettering now, my mind automatically thinks "All thanks to Amanda". And this course has given me a lot of confidence. From being a passion and hobby, I am considering taking my lettering to the next level and to start selling it. Thank you so much for teaching us and for sharing all your knowledge with us. It was pleasure to learn from you!"
- Carlis
"Other than the YouTube videos, all the lettering I have learnt were from your other courses. It basically formally started with your Let's Start Lettering course. I remembered emailing you in the beginning of the year, wondering if I should take that course, and it's been an amazing journey ever since.
Heading into the course, I had been having so much fun with the Watercolour and Beyond Basics & Black courses. But I felt like I wasn't really improving, and I didn't know how to make my lettering better. I really wanted to keep learning more and more. 
My only hesitation before taking the course was whether I would have enough time to commit. And I was also a bit scared about having to share my work because it didn't look good enough. I remember emailing you and asking for your advice and you said the course would be available again next year. But then I decided I couldn't wait!! I just had to know more of your lettering secrets!
I have learned so much from the course! And it's true, like you said on your website - I would go further in the 6 weeks than I did in the past 6 months, and I really feel like I did. And I hope I will keep improving more and more even after the course ends.
My work has definitely become more interesting and legible. I love watching other people's before and after pieces because it's so wonderful to see improvement. I, personally feel for myself that I could have improved even more if I had more time.
The most valuable and helpful parts of the course was definitely the live lessons. I always found them very entertaining and informative. And it's good to know that there are other people out there with the same questions as me, and same struggles.
I am so happy that I took this course, I had been looking forward to this for a long time even though I was actually a bit scared and intimidated because I didn't know if I was good enough. But the Facebook group was great, because we are all there to support each other. It's such a positive environment. I really want to thank you so much for all your time and effort. You are truly an amazing teacher."
- LiYing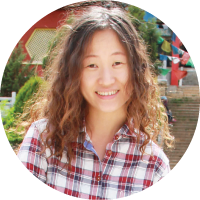 "I joined the DYD and Let's Start Lettering course as well and I have to say the Intermediate Masterclass truly surprises me!
I enjoy uploading and sharing homework in our secret Facebook group as I can learn from other members, both from the good stuff and "not so good" stuff! It is great to learn from mistakes!
I originally treated the live Facebook videos as bonus, but now I find them to be core course material! I learn so much from your spontaneous teaching and all the practical tips!"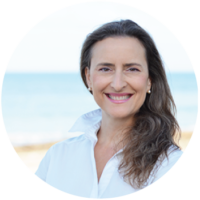 "One year ago this time, I didn't even know lettering existed. At the beginning of 2016 I discovered it and started my own path, not going very far actually, until I discovered Amanda, right on time to enroll for the Intermediate Masterclass!  And what a difference it made!
It is not only the way she teaches (great!) but also the great community she has built for us.
I am so happy with lettering, I love it and enjoy it so much. I have even been asked to hold my first live workshop for beginners next month, and you cannot image how happy (and busy!) I am preparing everything!!!
Amanda has been such a discovery and gift for my life!"
"I've been lettering for maybe 2 years or so. I spent a year learning with paper and pen and another year on the iPad. Aside from YouTube videos, I actually have never taken a lettering course before (and I know I could definitely tell lol).
I had some hesitations to sign up for Masterclass because I had though the price was kinda high. I was worried it wouldn't be worth it. Boy, was I WRONG! The amount of information packed in this course blew my mind. And now I always have the course to go back on and watch when I'm feeling stuck or in a rut.
I am so happy I took this class. It's honestly pushed me to WANT to create more. I don't feel stuck like I did before. Before I felt defeated when I started writing because I knew my compositions were going to be mediocre. My lettering wasn't popping or different than others. Now I have all the tools to do lettering that will not only please me, but make others say wow.
Since taking Masterclass, my compositions have improved and I've learned different styles. Since applying these tools, I have seen more people interested in my work. I've gotten more requests for custom orders and more activity on my Instagram!
The composition lessons were like gold to me. I needed that so bad and girl, you delivered.
Thanks for making such an amazing course."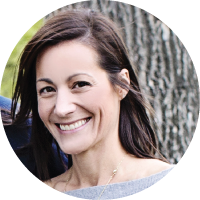 "I cannot speak highly enough of the Intermediate Masterclass and of Amanda as an instructor! To be perfectly honest, I was fairly new to hand lettering and didn't know what to expect. I was crossing my fingers that I had made the right choice (for myself, and my wallet!).
I had high expectations considering I had so much to learn in the first place, but could never have imagined the change and improvement that happened throughout this course! It was so much more than just an online class!
Amanda was completely available and willing to help however she could, which in itself is immeasurable, and she created a community within the lettering community for us to go and learn from each other, which gives us even more support moving forward from fellow letterers!
I am so much more confident in my own lettering, and more excited than ever to see where this could lead!"
- Maggie
"My lettering journey started off with buying books and searching YouTube for answers. I also did a workshop in Melbourne and that helped as well but it wasn't enough for me. I managed to put letters together alright and I had upstrokes and downstrokes but my composition was severely lacking and I never really planned out what I was doing. 
My hesitation was that I'd never taken one of your courses before and the price was scary to just jump into. But I did see a lot of your previous students on Instagram saying that they owe their skills to you, some glowing recommendations. So I did it! So glad I did! I was also worried I wasn't at the intermediate level yet but it was lovely to see everyone at different stages of their journey. 
I'm beyond happy with the results of this course. I love learning and this was like the course that kept on giving! My composition has come leaps and bounds (from nothing) and the incidental practice of tracing has improved my muscle memory. I know once I practice my flourishes that they will get better too. Also seeing everyone else's results is outstanding! It's so much fun to see the before and after. 
It's hard to pick one part of the course that was the best or most valuable. I loved the live videos and having the ability to #todaystip and know that you would address it. The #bravesouls made me nervous but completely invaluable! I didn't expect so many live videos! I'd say my favourite ones were the start to finish pieces. To get an insight into your thought process was amazing (I can't believe you taught yourself all this!). Also it was lovely to have the support of the group behind you. We're all facing the same thing at the same time and could share wins and frustrations. 
I'm mostly amazed by how much time you gave to us. To have learnt so much from someone in another country is phenomenal. Your teaching skills are outstanding. The structure and method are all excellent. It's obvious how much work you have put into your courses. And for that I thank you greatly! The world could use more people like you! Oh no I'm getting soppy! 
Again thank you so so much for everything you do. I can't wait to learn more with your other courses!"
Frequently Asked Questions
See Actual Student Progress
Your perfect course
Forget the basics, it's time to dominate!
Let's Keep Lettering Only
$179 USD
Stand Out with 6 more lettering styles
Get Bonus techniques to make your lettering pop even more
Be fully equipped to make professional quality lettering
Composition keys to make stunning pieces
Personalized feedback to help you develop your skills
Extra videos and Q&A as we dive into your skill development together
Intermediate Course Combo for Lettering Dominance
$347 USD
Get complete access to both Let's Keep Lettering and The Perfect Piece
Master multiple lettering styles and layouts to create gorgeously composed pieces with variety
Stop wasting time fighting with styles and layouts that don't have the visual impact that you need
Create pieces that sell and put your skills in demand
Improve even further through personal and specific feedback on your work in our secret Facebook group
Finish the course on time with a course roadmap and assignments to keep you focused
Keep motivated and on track with weekly check-in emails to ensure your success
The Perfect Piece Only
$219 USD
Learn simple steps to design balanced, stunningly composed lettering pieces
Add the "wow" factor to make people stop and take notice of you and your work
Create saleable beauty with letter
Learn 6 more lettering styles
Bonus techniques to make your lettering pop
Personalized feedback to help you develop your skills
Extra live videos and Q&A as we dive into your skill development together