There are lots of upcoming online lettering courses planned in the next few months. Make sure you don't miss out on a single one!
iPAD WATERCOLOR WONDERS
co-taught by Karin Newport and Amanda Arneill
The amazing Karin Newport (@ipadlettering) is back again to teach us her iPad ways! With iPad Watercolor Wonders, learn how to create realistic watercolor lettering and art all on your iPad with your Apple Pencil.
Karin has done all the experimenting to save you the time and hassle! Learn how to achieve the perfect, textured watercolor paper using your iPad and how to get the realistic flow and color effects just like you would with real watercolors.
Go step-by-step with Karin and Amanda as you learn to create a plethora of art and lettering watercolor projects on your iPad and how to print your creations to achieve optimal results. Get all the watercolor reward without any of the mess!
Registration Opens
ON SEPTEMBER 12, 2018!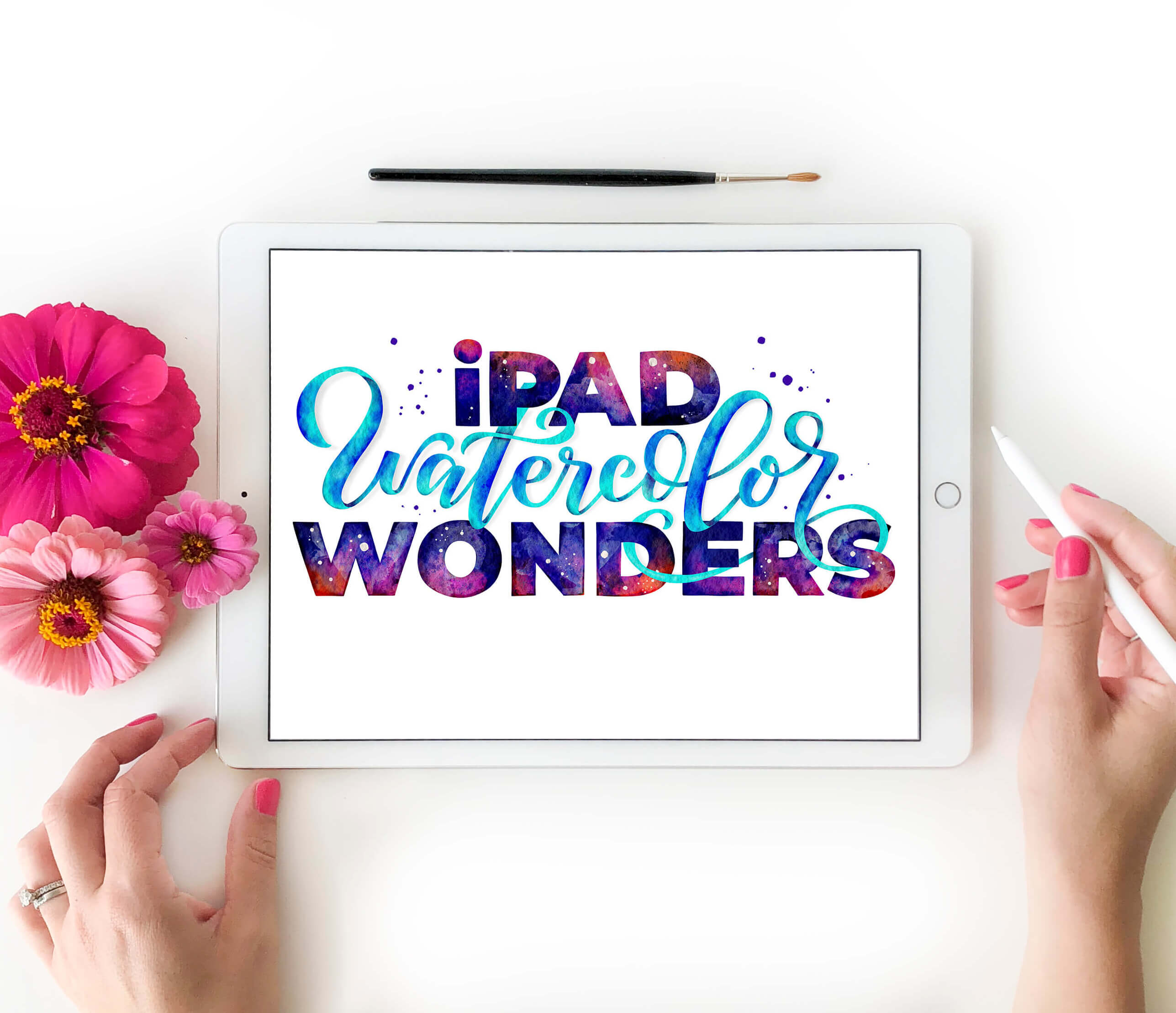 Registration Opens
again in Late 2018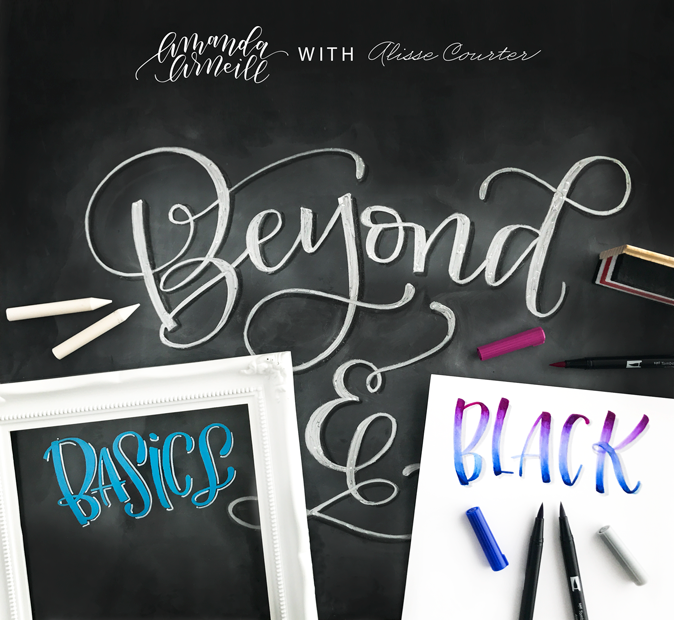 Beyond Basics and Black
co-taught by Alisse Courter and Amanda Arneill
Let's take your lettering even further by taking you off of the basic pen and paper and moving you to different surfaces and amazingly blended colors.
In this advanced course, Alisse Courter (@alissecourter) takes you behind the curtain and shares all of her wizard-like tricks for amazing blends that make the letters look like they are jumping right off the page (...hence the wizard status).
I constantly get asked how I letter on different items so that they last, look the way that the do, don't bleed and allow me to create pieces that allow me to escape from the paper jail. Learn all of my tricks and techniques for window lettering, writing on canvas and chalk art to take you beyond chalk basics to chalkboards you can ship without worry and digital manipulation of your chalk art on the iPad.
This course will open so many possibilities for you and will have your brain buzzing with all of the lettering you will be able to do! Toss that black pen and paper aside and let's get limitless!
Turn Your Hobby to a Jobby
TAUGHT BY Amanda Arneill
Your skills are there, your desire is there, but there is a huge chasm between you and actually having a business. And that chasm is full of shark filled water. Does that sound familiar? It did to me too.
I sucked it up and launched my business anyway...oh, and it was a huge flop.
But I learned from those mistakes, put myself through business bootcamp and launched my hand lettering business. This one has allowed me to give my family extra spending money and step away from a job that had my kids in daycare and crammed for hours in the car commuting every day.
Let's take the fear out of that chasm for you. With this course, we will build you a sturdy bridge that covers everything from logos, websites, marketing, social media, email lists, shipping, product creation, pricing, and so much more (customers, business planning - not the boring kind, product photography, niche marketing and more again).
Rather than overwhelming you with a bunch of information in theory, we will work through a set process to have you ready with all of the decisions, photos, products, short term and long term plans that you will need and a community set to support you.
Forget fear. This is happening. Sharks beware, you're on your way!
Registration Opens
Summer 2019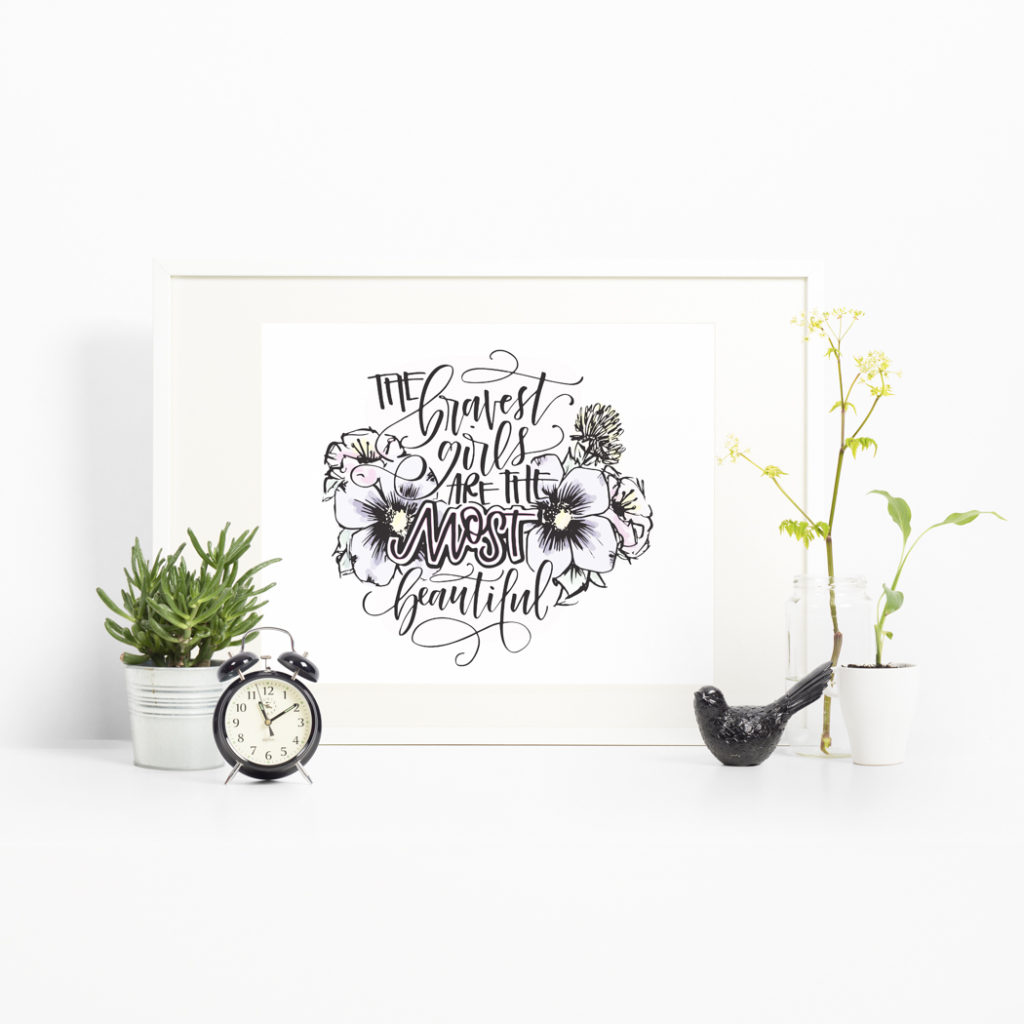 Intermediate Course Combo Masterclass
Once you have the basics mastered, there comes a point where you can only do so much and go so far. Enter the Intermediate Masterclass!
This course combines The Perfect Piece and Let's Keep Lettering Intermediate Courses with personalized feedback and support and extra live video lessons to take this from a regular course experience to something so much more. With registration opening only a few times a year, this course takes you further in 7 weeks than you've come in the last 7 months.
Welcome to the Cadillac of online lettering courses.