COLORED PENCIL PERFECTION FOR HAND LETTERERS
- INTERMEDIATE LEVEL ONLINE POWER COURSE TAUGHT BY AMANDA ARNEILL -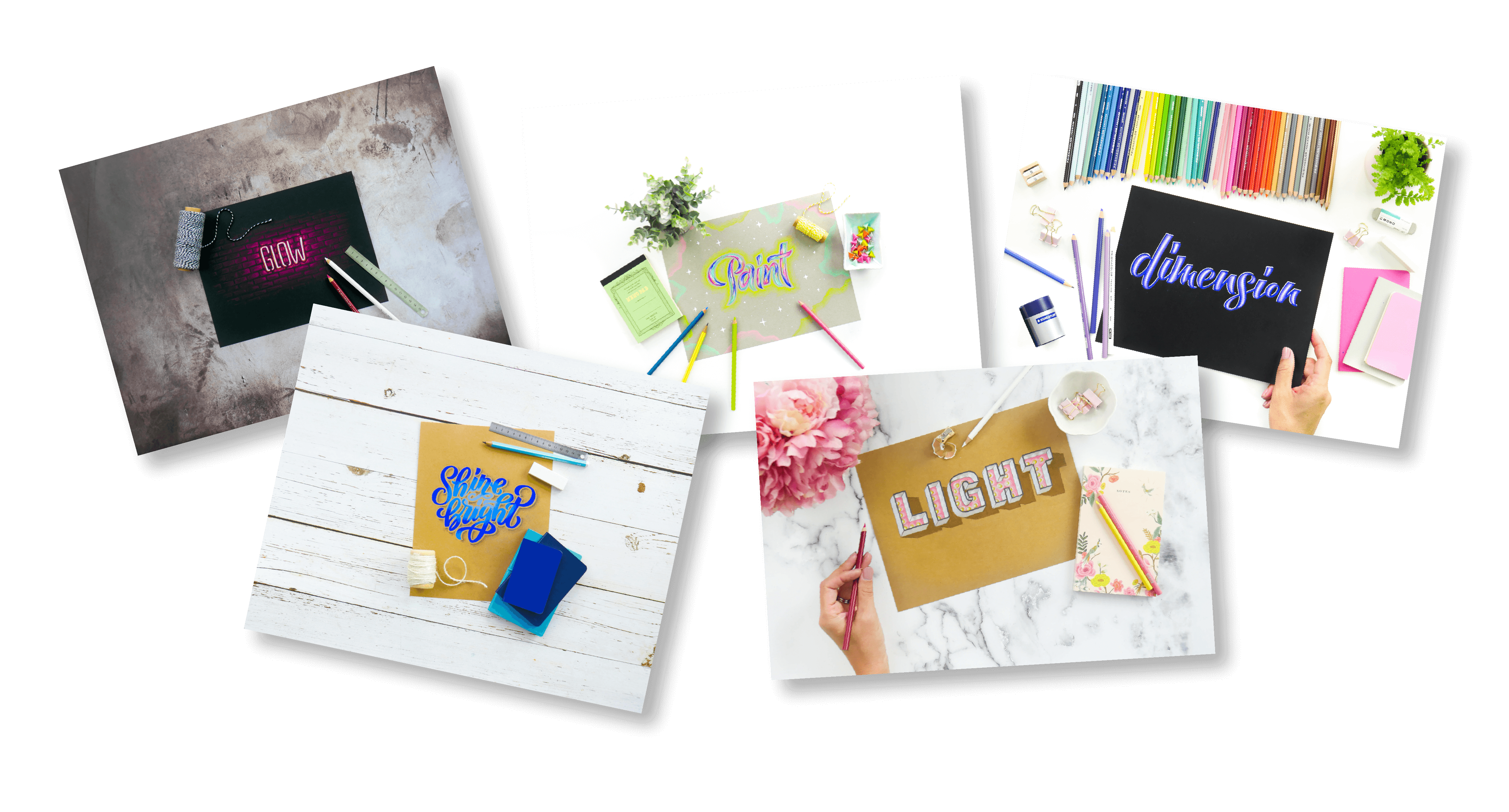 DON'T MISS OUT ON THE NEXT REGISTRATION WEEK!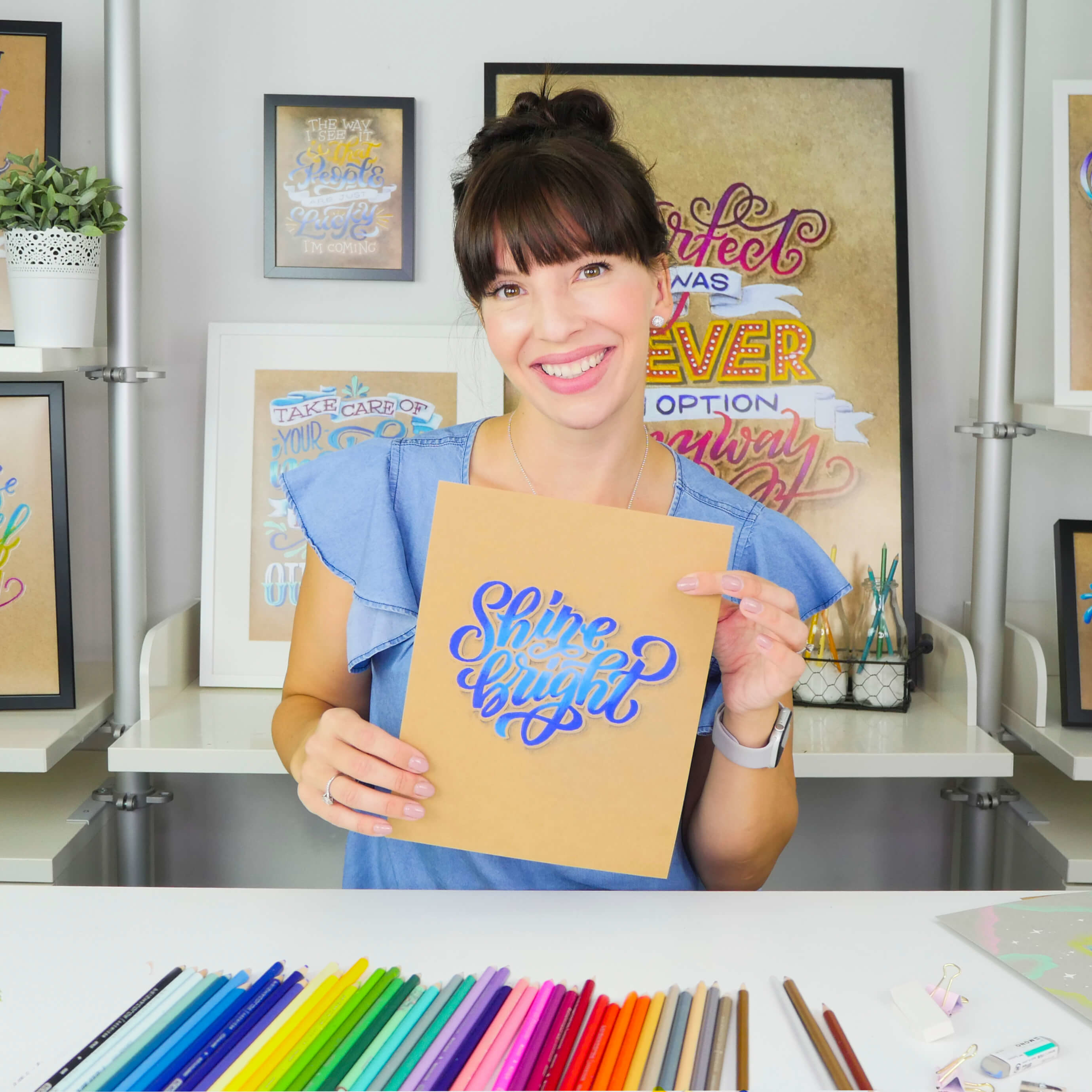 Break out of your creative rut and expand your artistic horizons using only paper, colored pencils and the Colored Pencil Perfection for Hand Letterers Power Course.
You will learn 5 unique colored pencil lettering styles, 5 stunning complimentary background techniques and be left with endless composition pairing possibilities for all your creative needs.
Prepare to create and amaze with Colored Pencil Perfection!
REGISTRATION IS ONLY OPEN FOR A LIMITED TIME
DON'T MISS OUT ON THIS OPPORTUNITY!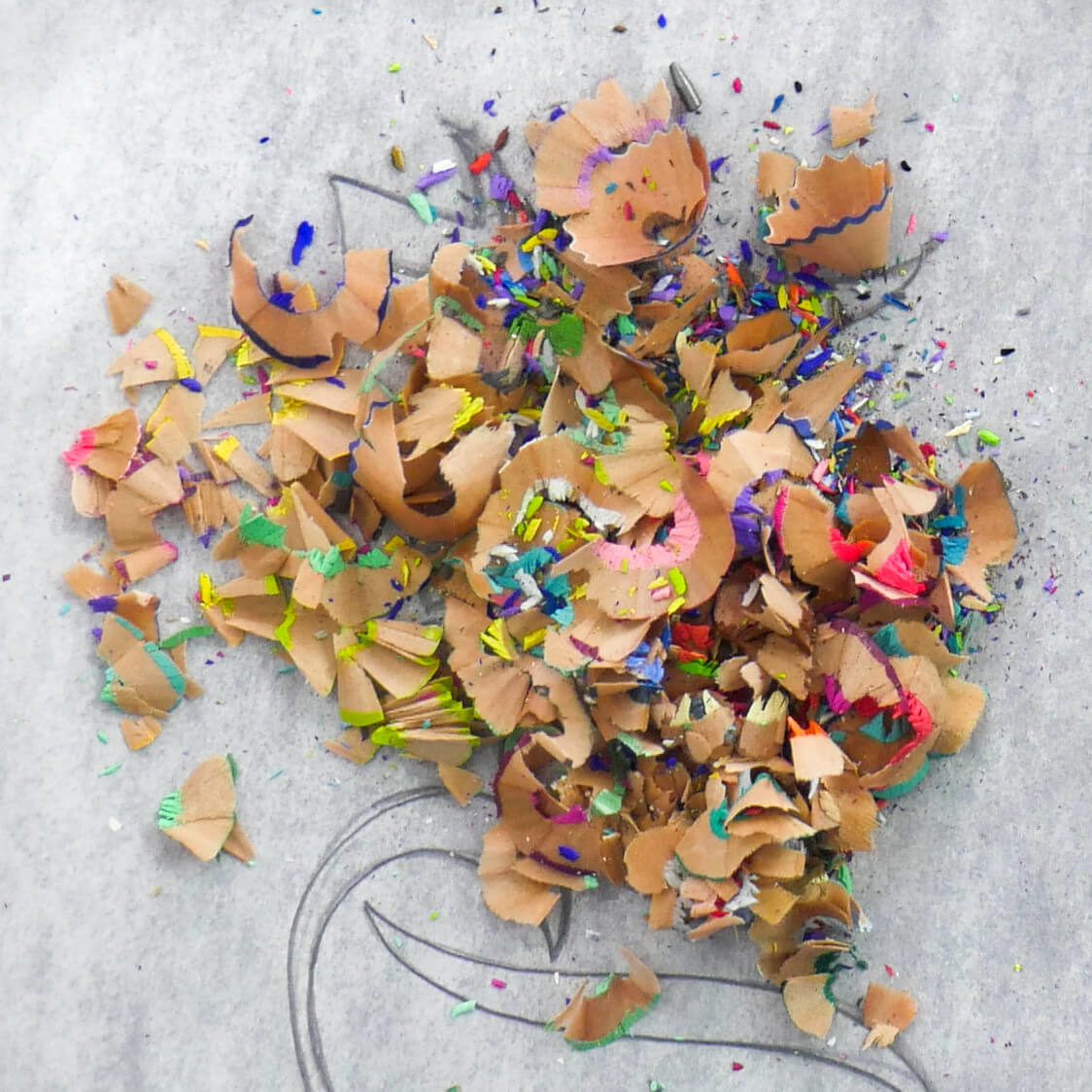 MODULE 1: YOUR COLORS
Create your color charts and blending guides with your recommended course supplies, so that you can make successful final pieces each and every time.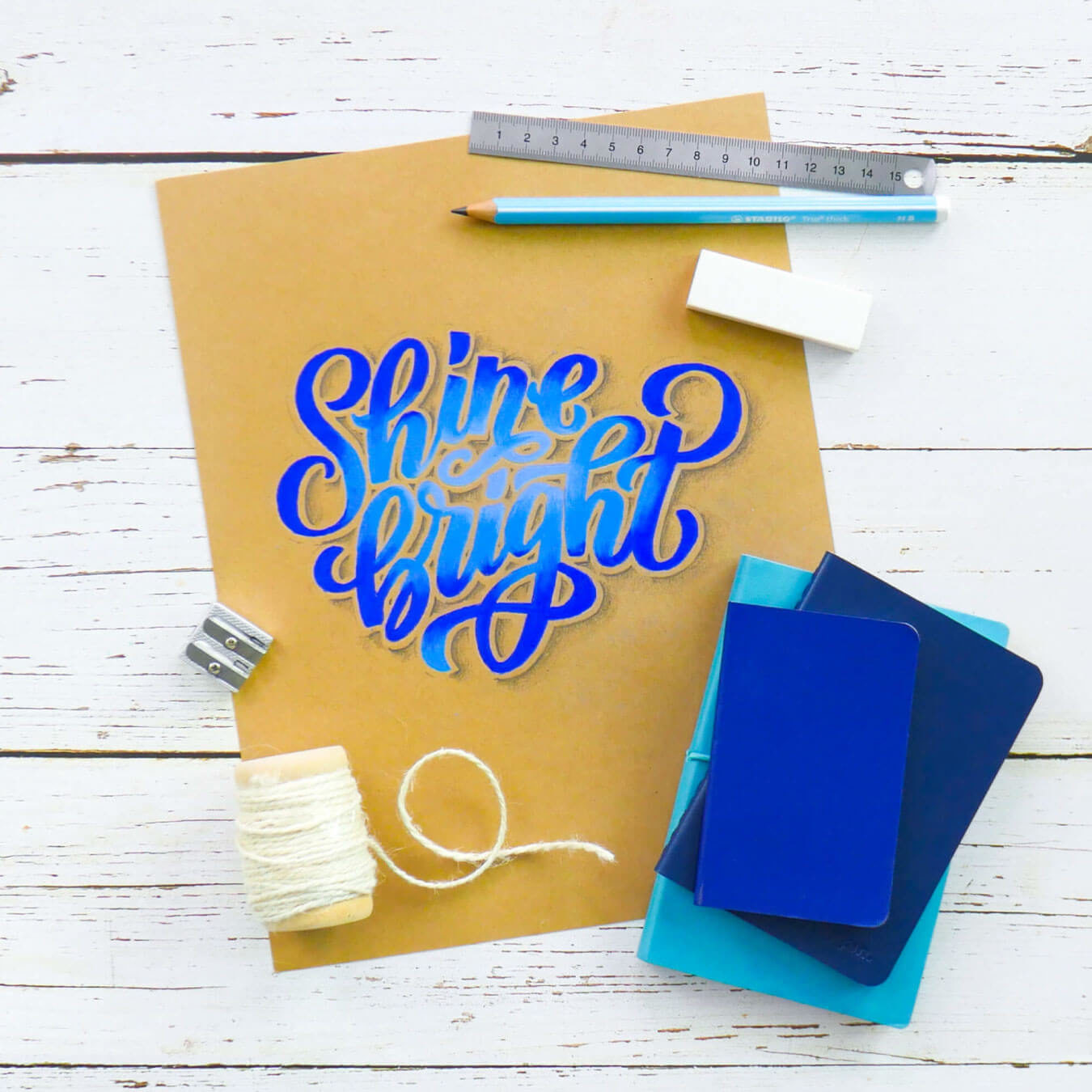 MODULE 2: CENTRAL ILLUMINATION
Use transfer secrets to move your prepared letters onto your final page. Ease your way into mastering blending techniques by using only three colors and a drop shadow technique to create a dramatic final piece.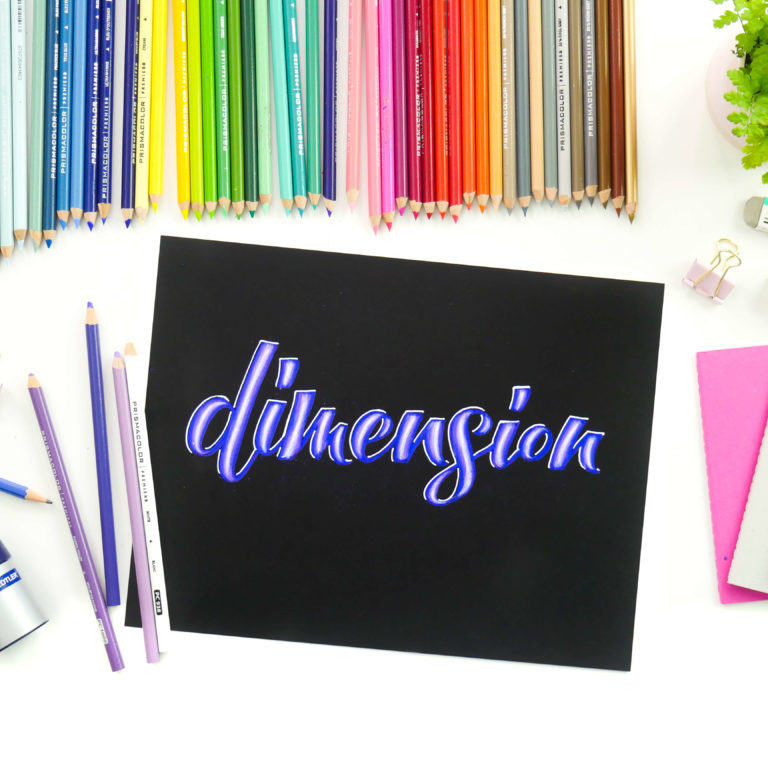 MODULE 3: DIMENSIONAL GLOW
Dimension is so important to make your letters pop! Create your own piece with dimension and perfect blending inside each and every one of the letters so that they look smooth and reflective.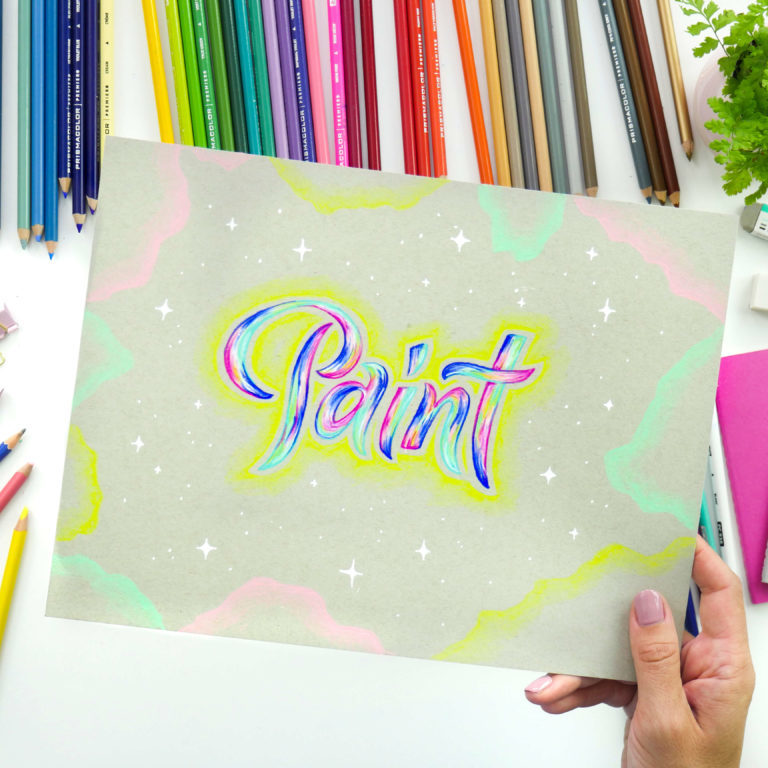 MODULE 4: PAINTED LETTERS
If you think this style is only possible with an expensive iPad, think again! By doing important color tests and strategically adding lines to your letters, you will create the stunning spilled bucket look that always stands out.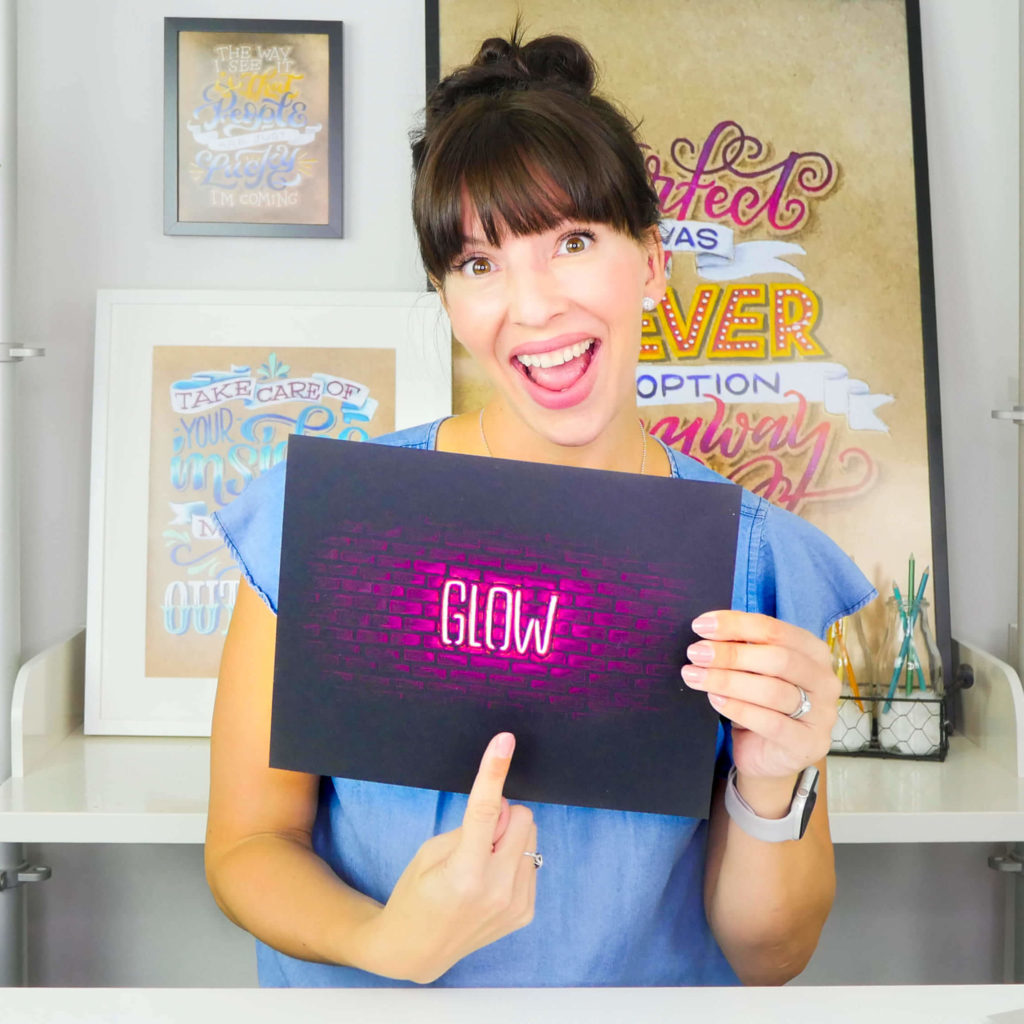 MODULE 5: NEON LETTERS
Again, usually done on an iPad, Neon Letters are an absolute must with colored pencils. In this style, the lettering and the background work together seamlessly. The pressure and placement of your pencils will make all the difference in this magical, glowing art piece.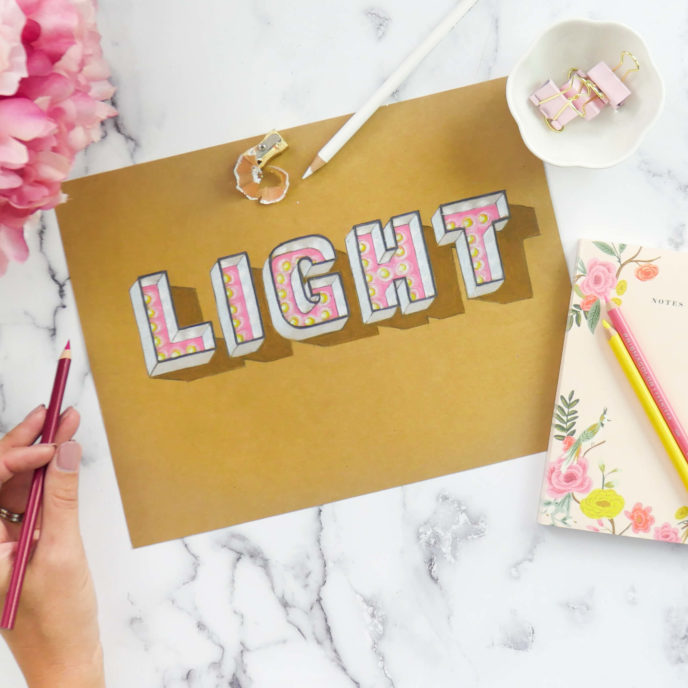 MODULE 6: MARQUEE 3D LETTERS
Don't hurt your brain in order to figure out show-stopping letter style. Following step-by-step, you will be able to make your own perfect Marquee letters every time. The final 3D shadow will make your work look like it's coming right off of the page.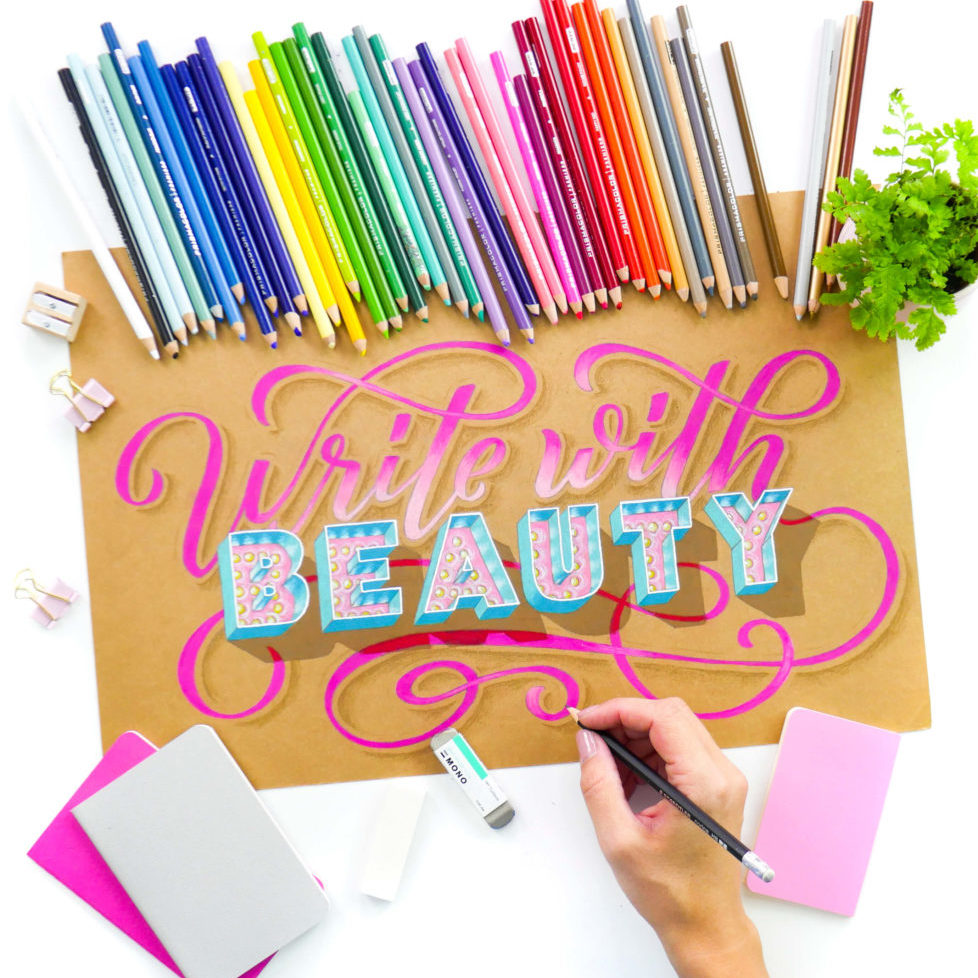 MODULE 7: COMPOSITION RULES
All of the letter styles and shadow styles are meant to be mixed and matched. They can also be combined in a single piece. Learn the 7 Composition Rules to ensure that every piece you create looks cohesive and pops off the page.
Colored Pencil Perfection for Hand Letterers has over 5 hours of videos, with 5 letter styles and 5 shadow styles for unlimited creative possibilities.
Your time to stand apart from the crowd starts now!
DON'T MISS OUT ON THE NEXT REGISTRATION WINDOW
SIGN UP FOR THE WAITLIST NOW
Frequently Asked Questions
WHAT IS A POWER COURSE?
A power course is a course that is very specifically focused on a few techniques. It is a condensed, shorter, less expensive online course that allows you to "power though" a subject (at your own pace, of course!). But just like all my other courses, once you're registered, you have lifetime access.
HOW MUCH WILL THIS COURSE COST?
The Colored Pencil Perfection Power Course costs 97 USD. There aren't any sale prices or discount codes specifically for this course but, as always, you can use your Diamond Rewards coupon codes on this or any of my other online courses - you've earned it!
What is the course schedule? How long do I have to complete the course?
The Colored Pencil Perfection Power Course is comprised of online video lessons and an accompanying worksheet package. The course will be ready for you to start upon registration, but you don't have to start then. The course can be watched on your own time when it is convenient for you. It is a self-paced course and your access never expires. You can work through the course when, where and as many times as you'd like! The only part of this course that is limited time is the registration window, so make sure to grab your spot in the course during the next registration period before your opportunity is gone!
DO I ALREADY HAVE TO KNOW HOW TO LETTER BEFORE I TAKE THIS COURSE?
Yes, you do need to know how to letter before taking this course. Colored Pencil Perfection is an intermediate level course. This course is structured so that you should already have a strong foundation of hand lettering techniques before taking your skills to the next level.
If you're looking for a beginner level hand lettering course to start your journey with, you can find the Let's Start Lettering online course right here!
IS THERE A FACEBOOK GROUP FOR THIS COURSE?
There won't be a FB group for this course. Power Courses are designed to have a more self directed focus to accommodate a lower price point. But don't worry - the quality of the course content is still the same as all of the other courses I offer!
I letter on my iPad only - can I still take this course?
No, with this particular course, you cannot work through it by creating only on your iPad since the focus is on creating stunning pieces on paper using colored pencils. If you're looking for amazing iPad courses, I have two online courses (and more on the way!) with Karin Newport (@ipadlettering), the iPad art genius herself. You can find iPad Bootcamp right here and iPad Watercolor Wonders right here!
 GET ON THE WAITLIST AND BE THE FIRST TO HEAR WHEN REGISTRATION WILL BE OPEN