I am awful (absolutely atrocious really) about getting new planners or notebooks and then actually using them. I have amassed quite a collection but fall abysmally short of actually putting them to good use.
As my husband says, there are both important and not important pieces of paper that I've scribbled notes on all around the house (and then my kids see me doing it and add their own scribbled pieces of paper to the collection). It can be tricky to weed through the not important ones, so Matt decided to help by getting me this super boring looking notebook (thanks, honey).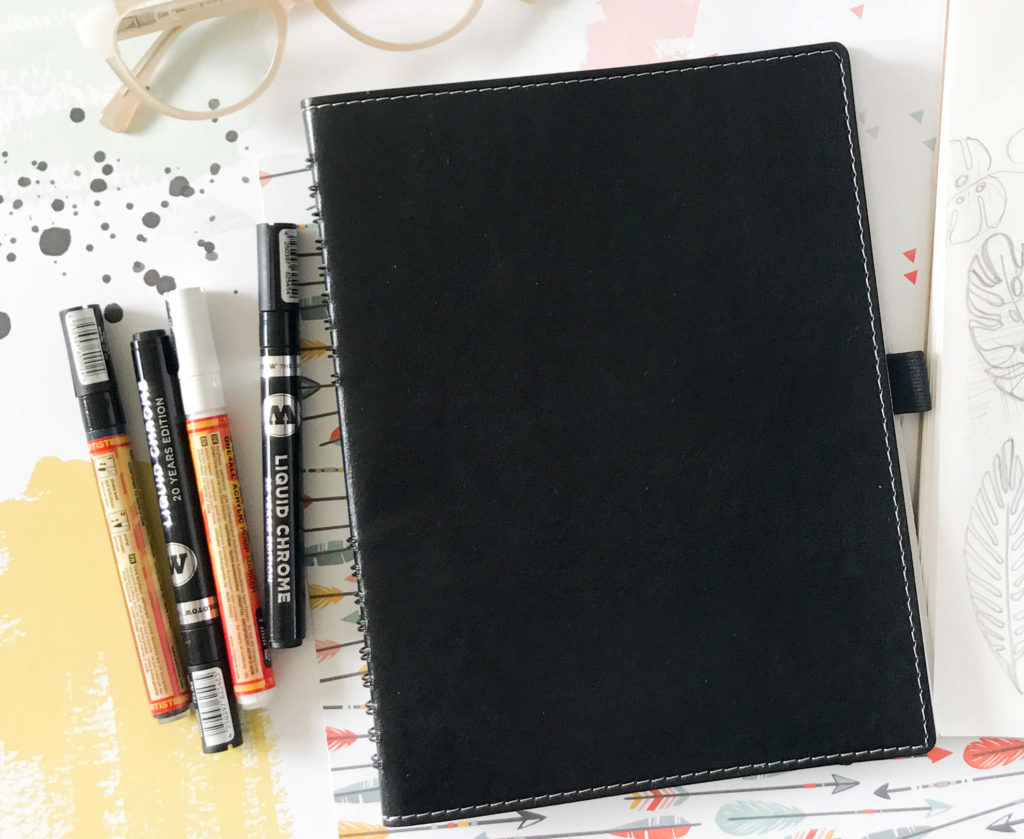 Now, knowing all the pretty notebooks that are readily available in shops, I knew this one would quickly get relegated to the back of a drawer somewhere if I didn't spruce it up. Thankfully, I knew just what to do.
I've had a silver Molotow pen lurking around for weeks now, but I just hadn't found the perfect project to use its magical powers on until the notebook of hideousness showed up. I pulled out my 1mm pen and my 2mm pen and set to work!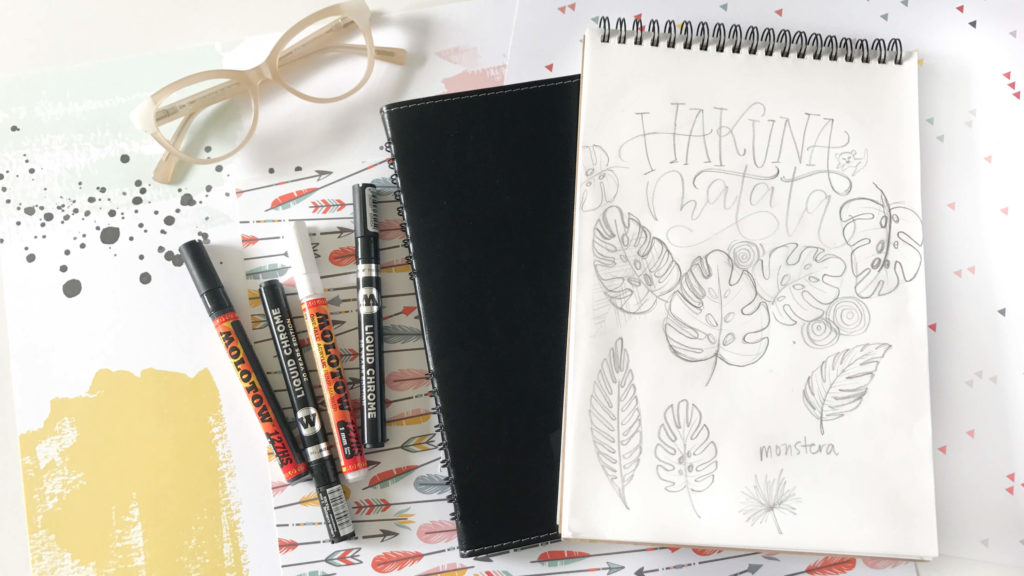 Before I started my design I sketched out my lettering and also did a quick study of some tropical leaves. This allowed me to determine the consistent shapes and lines of the leaves so that I could draw them over and over to fill the notebook cover without having to plan each leaf out beforehand.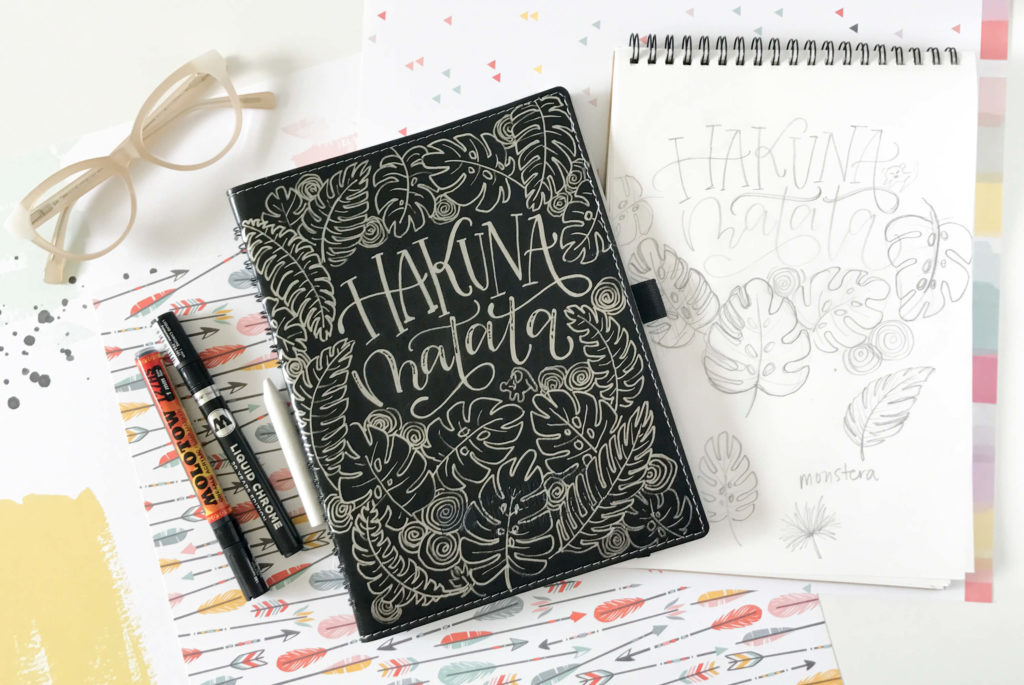 Want to see how I went from sketch to final product? Perfect! I made a tutorial video all about it!
But first, here's a list of the supplies you'll need: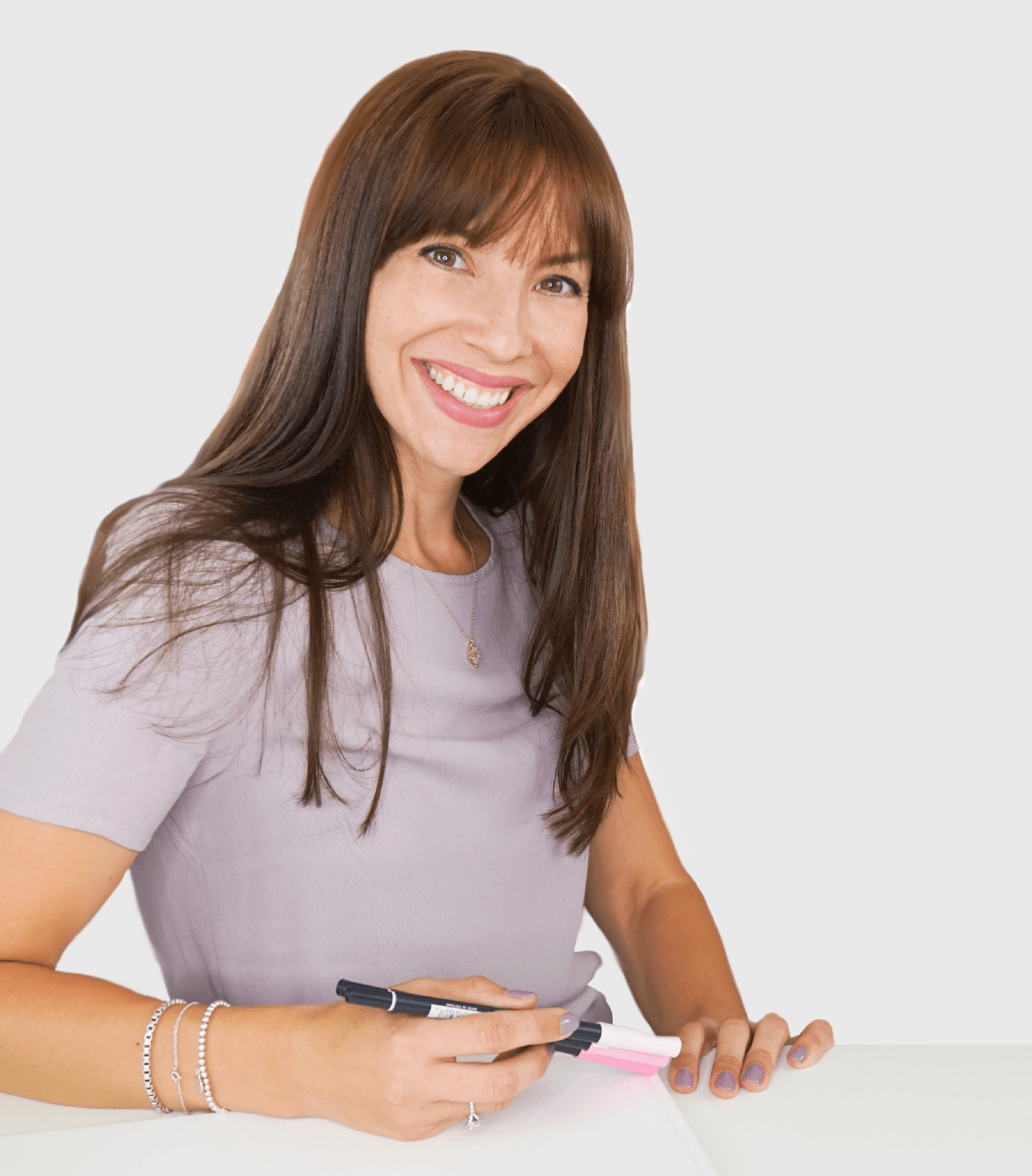 I'm going to assume that you're here because you love calligraphy, hand lettering and art... or maybe you just want to know more about it. Either way, you're totally in the right place!
xo
Amanda