A common conundrum that I'm sure most parents come across when it comes to classroom holiday favors is that you want something that is, one, not food with so many different dietary restrictions in every classrooom and, two, a gift that won't end up in the trash just creating more waste. Last year, my girls gifted LEGO hearts to their school friends with a "Love You to Pieces" mini-card that I designed on the iPad. It was the ideal gift for their classmates because it served the purpose for the holiday (Valentine = heart) but could then be broken down and incorporated into their friends' LEGO collections. AND, as a bonus – my girls had so much fun helping me build all the LEGO hearts. Victory!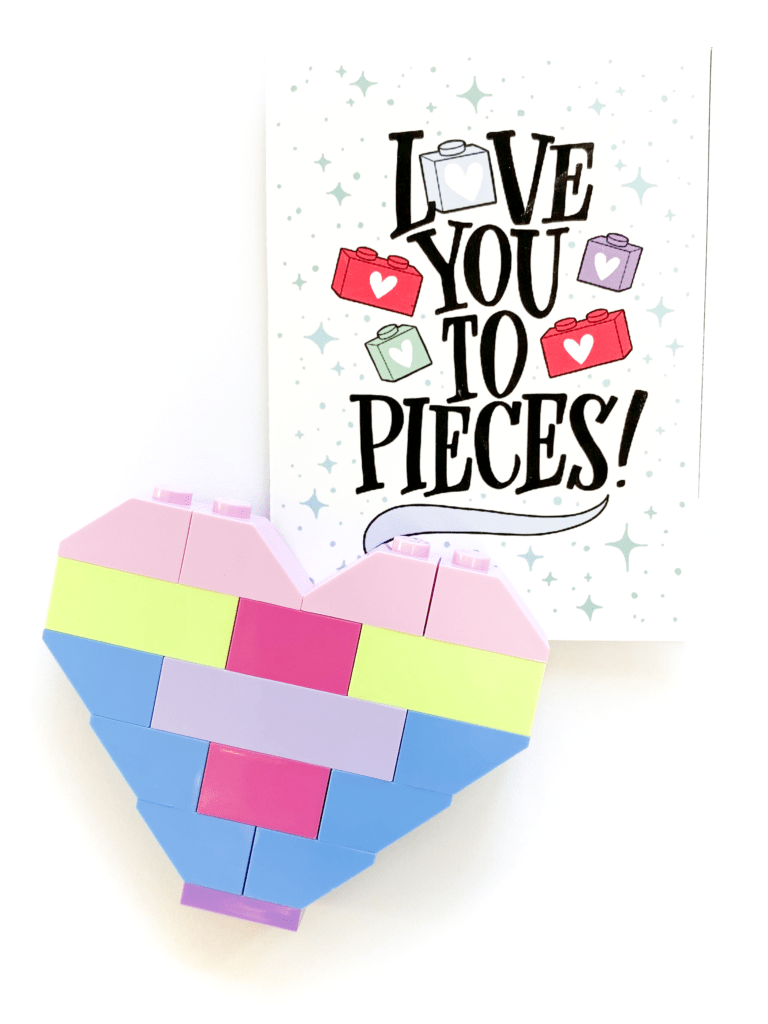 So today, I'm happy to share that idea with you! Below you will find the full supply list, including the exact LEGO bricks that you will need for every one LEGO heart, a downloadable pattern and the "Love You to Pieces" mini-card printable.
Luckily, the LEGO website lets you buy individual pieces in its "Pick a Brick" section and there's also a website called BrickLink (kind of like an Ebay for LEGO) that also sells individual bricks where I purchased mine (not sponsored or affiliated with either company, just FYI). I bought a huge variety of colors for each so that each one was different.
Just scroll down to find everything you need for this cute Valentine's Day favor idea. I hope that you and your little ones enjoy putting these together and passing them out to their friends!
xo Amanda
SUPPLIES:
For each (1) LEGO Heart you will need the following LEGO bricks:
The LEGO Heart Pattern. Click here to download it now!
The "Love You To Pieces" Mini-Card Printable. Click here to download it now! Print in color on white cardstock using the "Print – Actual Size" option for best results.
Small, cello bags large enough to fit the LEGO Heart (the final size of the heart when built is 2.5 inches wide and 2 1/4 inches tall) like these.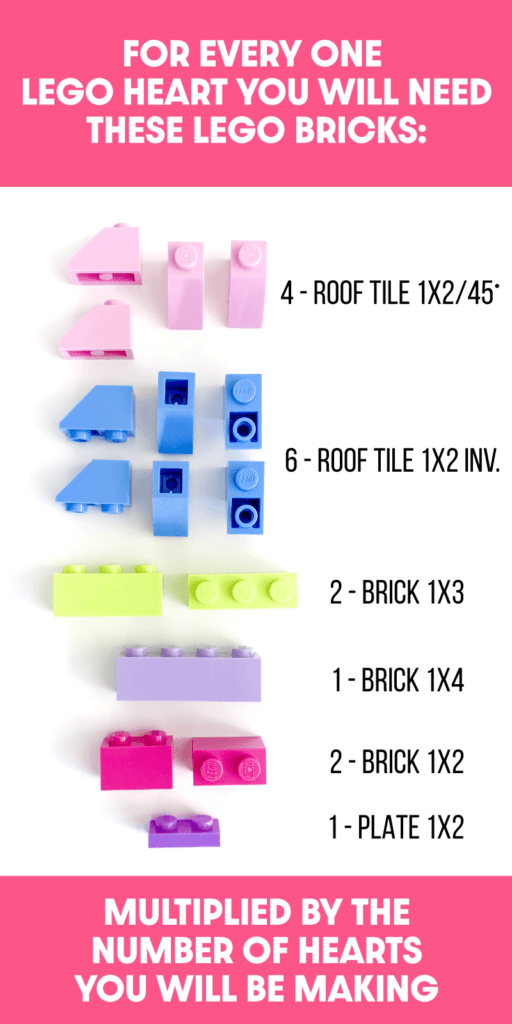 ---
---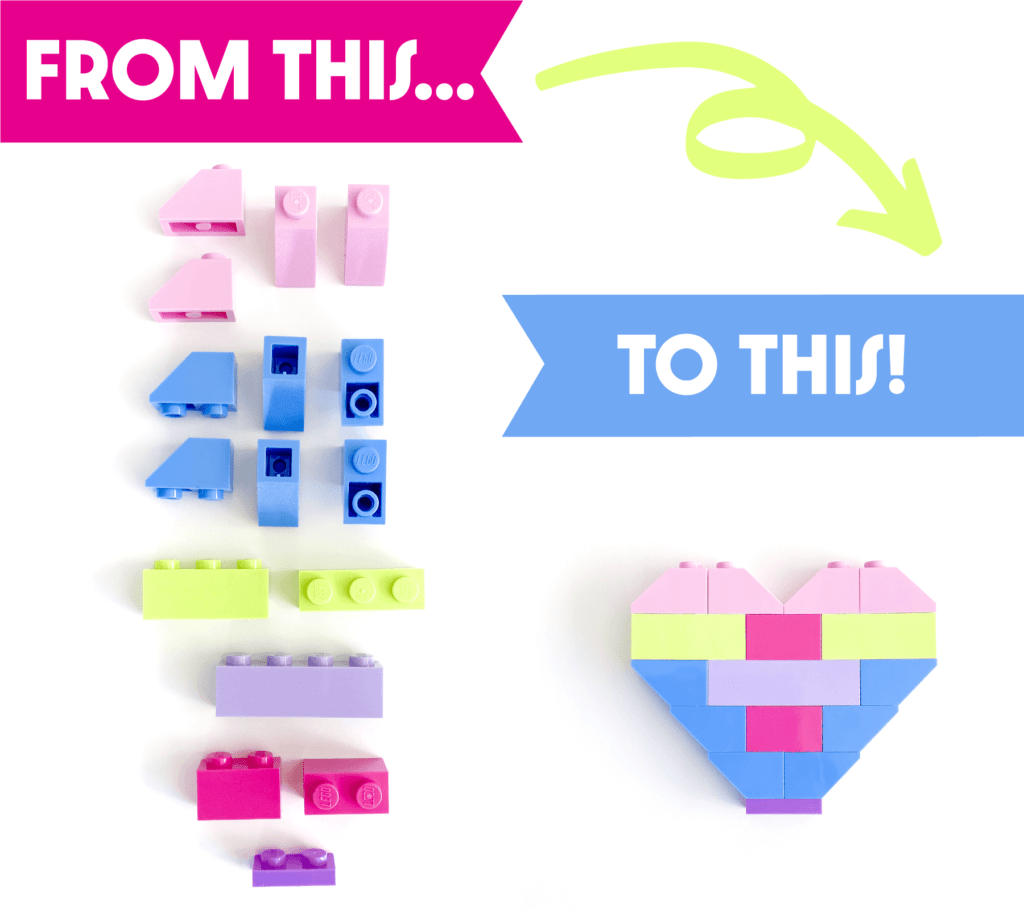 LOOKING FOR MORE VALENTINE'S DAY IDEAS?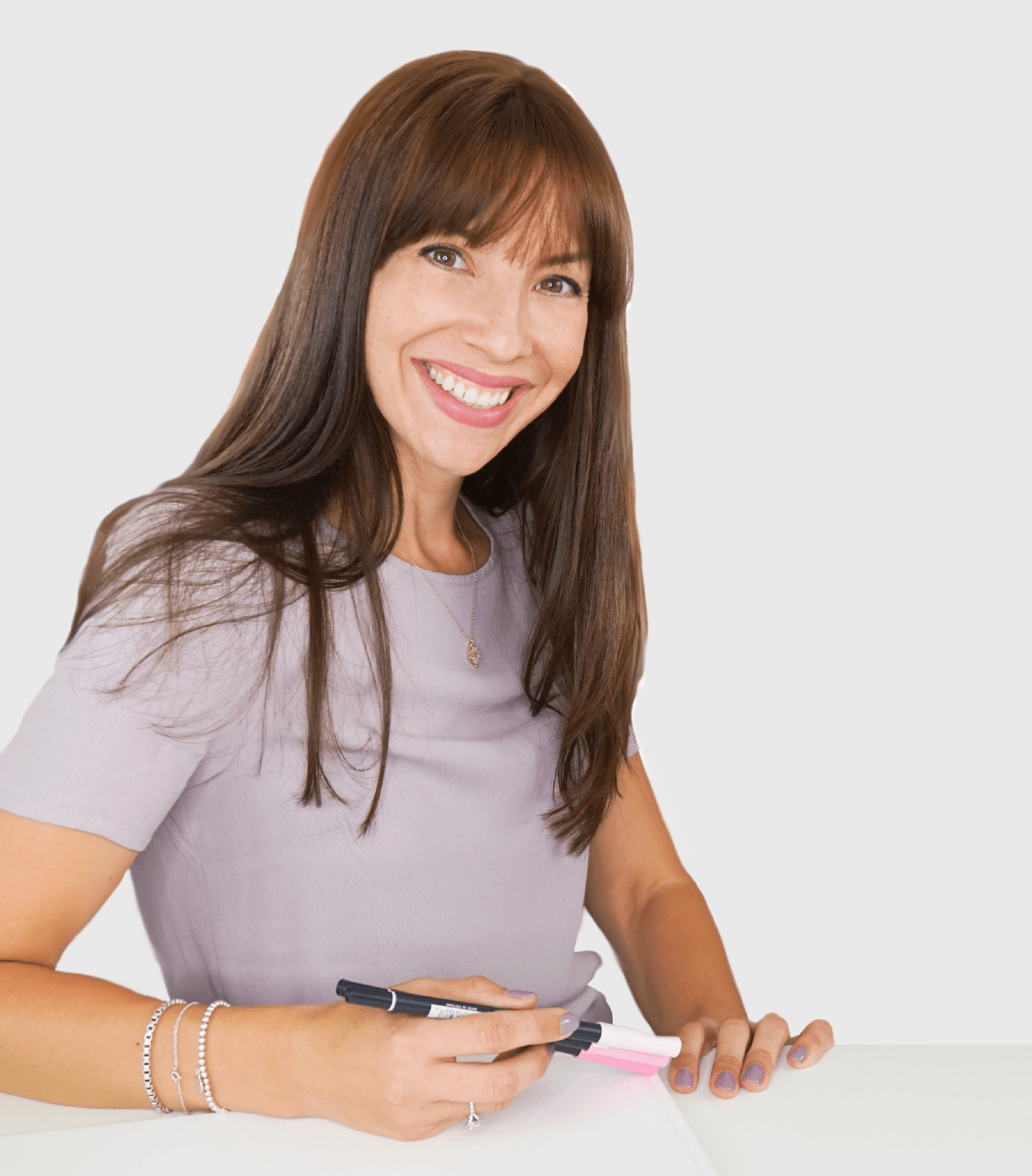 I'm going to assume that you're here because you love calligraphy, hand lettering and art... or maybe you just want to know more about it. Either way, you're totally in the right place!
xo
Amanda