My husband is an obsessive purger. You know how there are hoarders? Well, he is the exact opposite. But I am not. I have toys from my childhood, like a game of Memory, that I remember spending hours playing as a kid. Now that I have passed it on to my kids, I love seeing them play with it (though I don't love that they beat me on a consistent basis and I'm definitely not letting those little humans win!).

But all of that is stuff. It's just stuff. The thing that really matters are the memories of fun sitting on the living room floor with the cards laid out in a huge array in front of me and how proud I felt each time I unearthed a pair. Those feelings are what really matters.

So, because my husband needs to have a feeling of empty space in our small house with very little empty space, I've had to get rid of much of my attachment to things. And doing this has helped me really see that the feelings, time and love attached with an object are not the love itself.

We've worked hard to help the girls see that time together, love and care for one another are more important than stuff as well. Stuff can always be replaced but time, love and care is invaluable. That's why this year, Valentine's Day won't be about heaps of chocolate (though I'm sure they'll get a few Hershey's Kisses) or whacks of gifts. Instead, throughout the day, they will be building a flip book of love notes from me.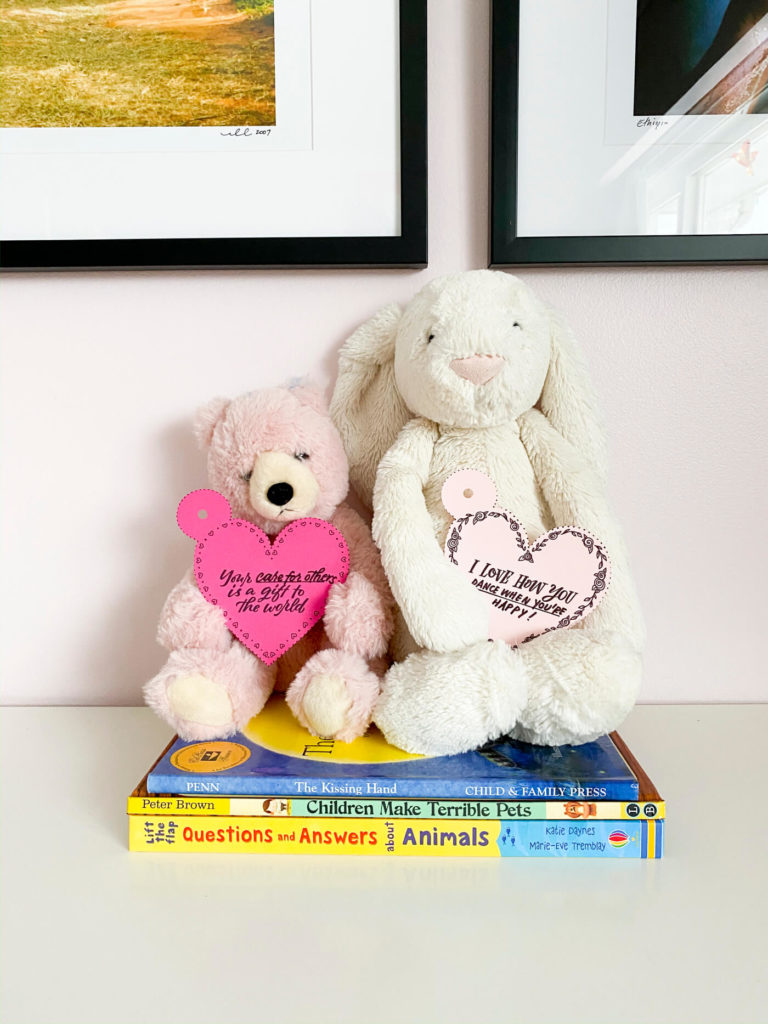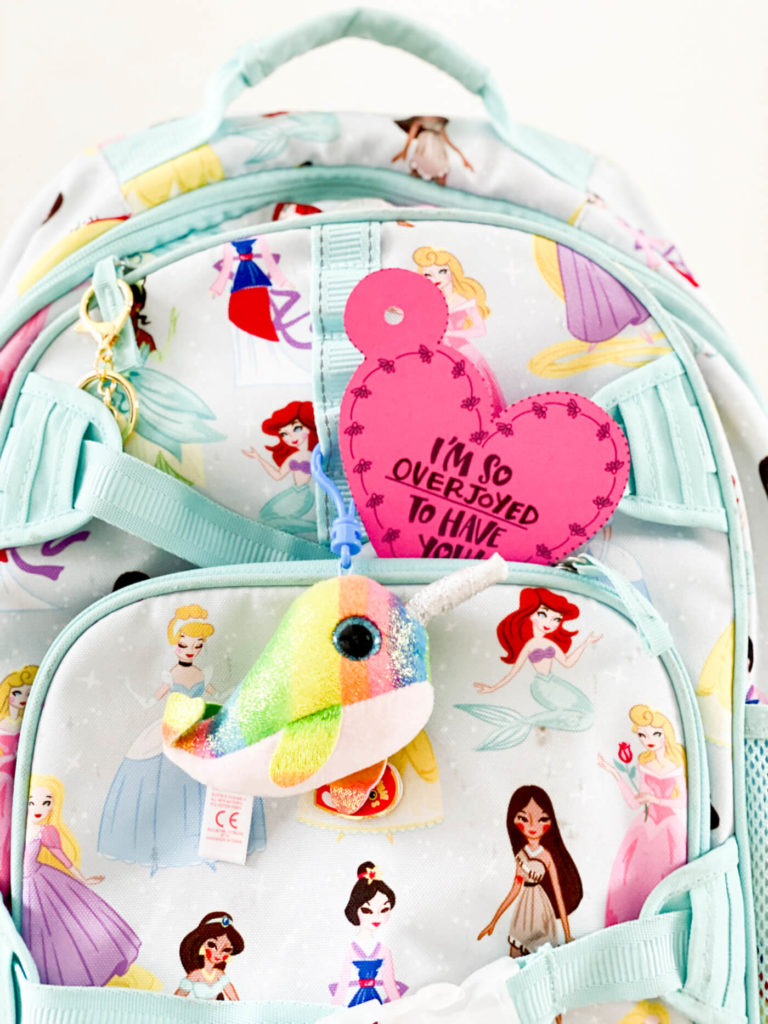 To prepare these special books, I made several pages of heart shaped love notes that I will be hiding all over the house and in their school bags. At the beginning of the day, I will give them each a binder ring so that, as they collect the paper hearts, they will build their very own personalized, Valentine's Day flip book.
It will take up almost no space at all in our house but I hope it will fill their heads and hearts with the knowledge that they are so very loved.
If you're looking for an easy, insanely inexpensive, sentimental Valentine's Day gift that will be perfect for any of the loves in your life – look no further! I'm happy to share this one with you!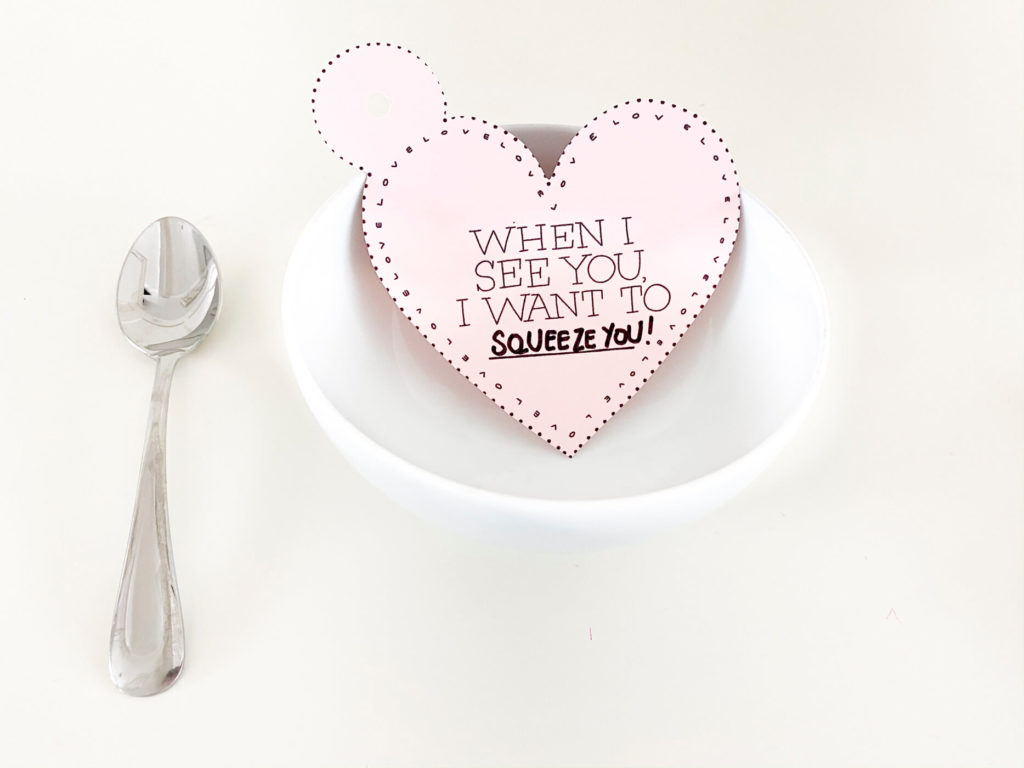 Just scroll down to get your printable package containing all the hearts and writing prompts that you need to make your very own Valentine's Day flip book.
I hope that you enjoy making these just as much as the lucky recipient will love receiving them!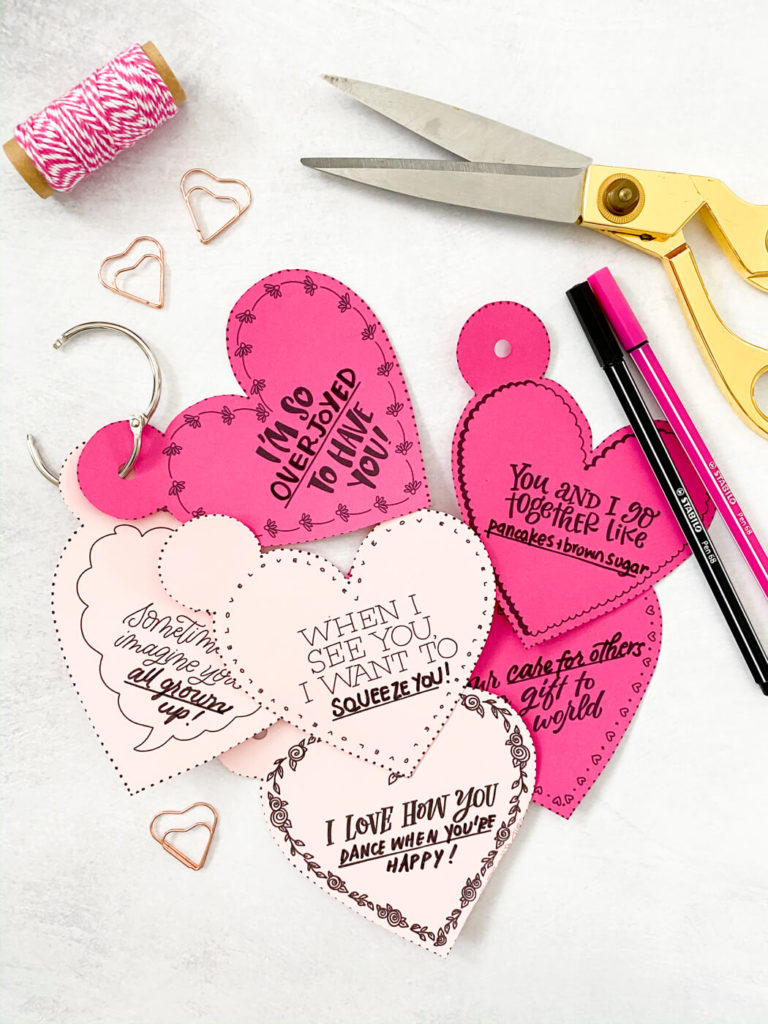 xo
Amanda

MATERIALS: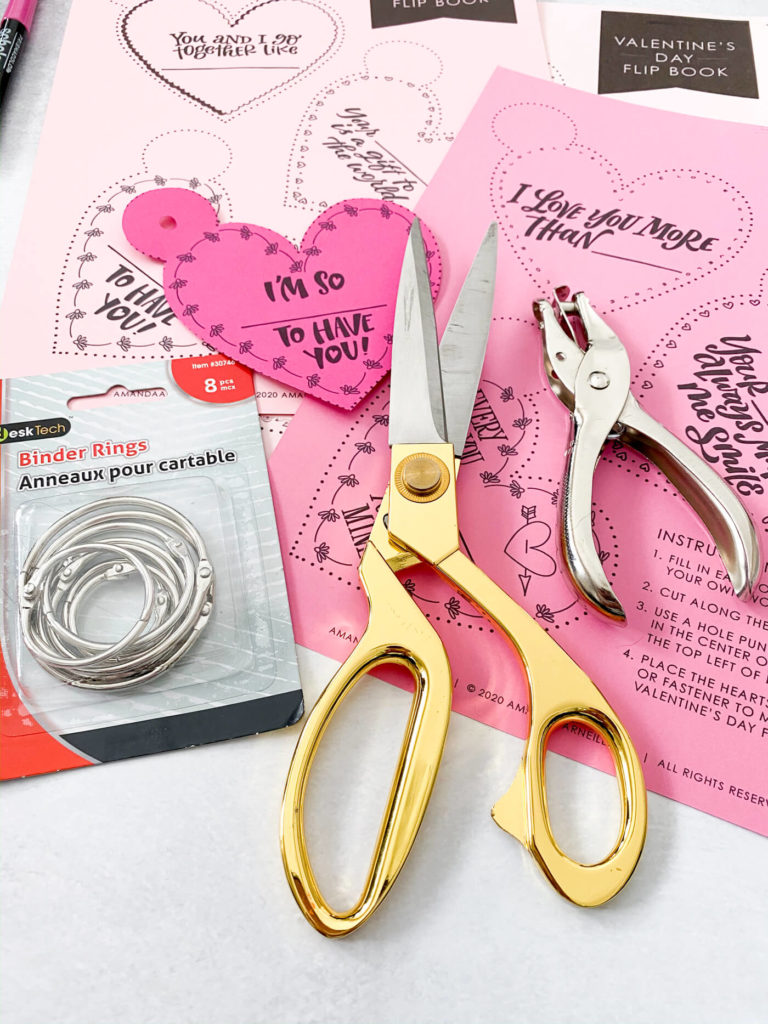 One binder ring per flip book
Scissors
Pens (I used my black Stabilo pen 68 and it was the perfect weight to compliment the lettering!)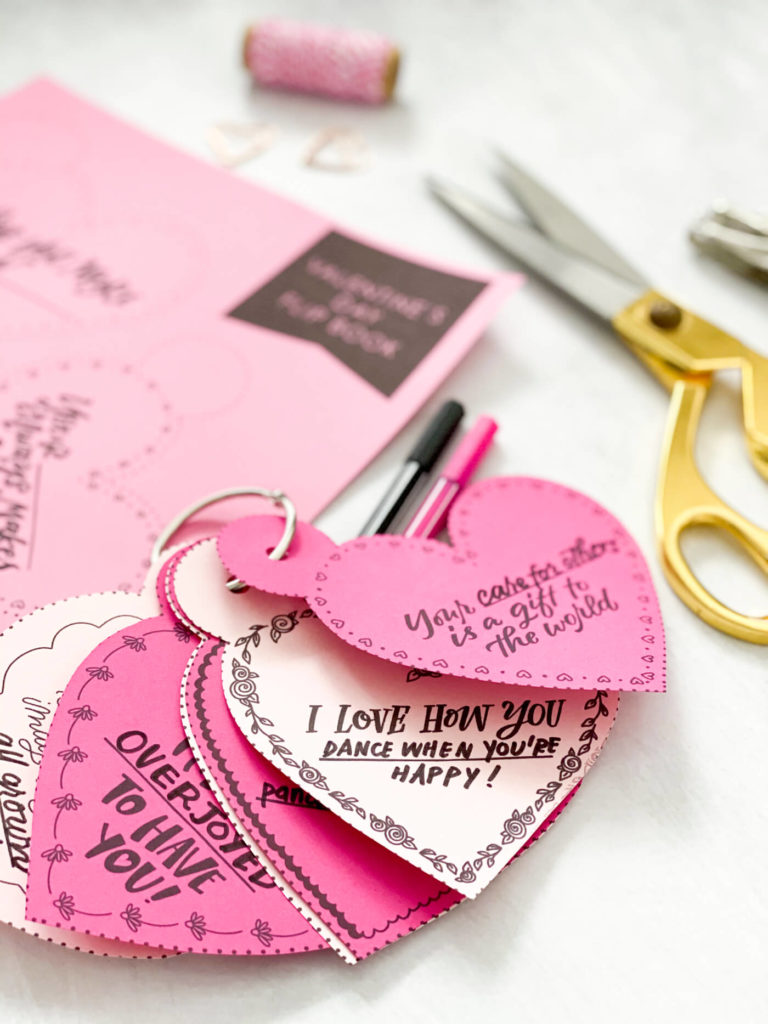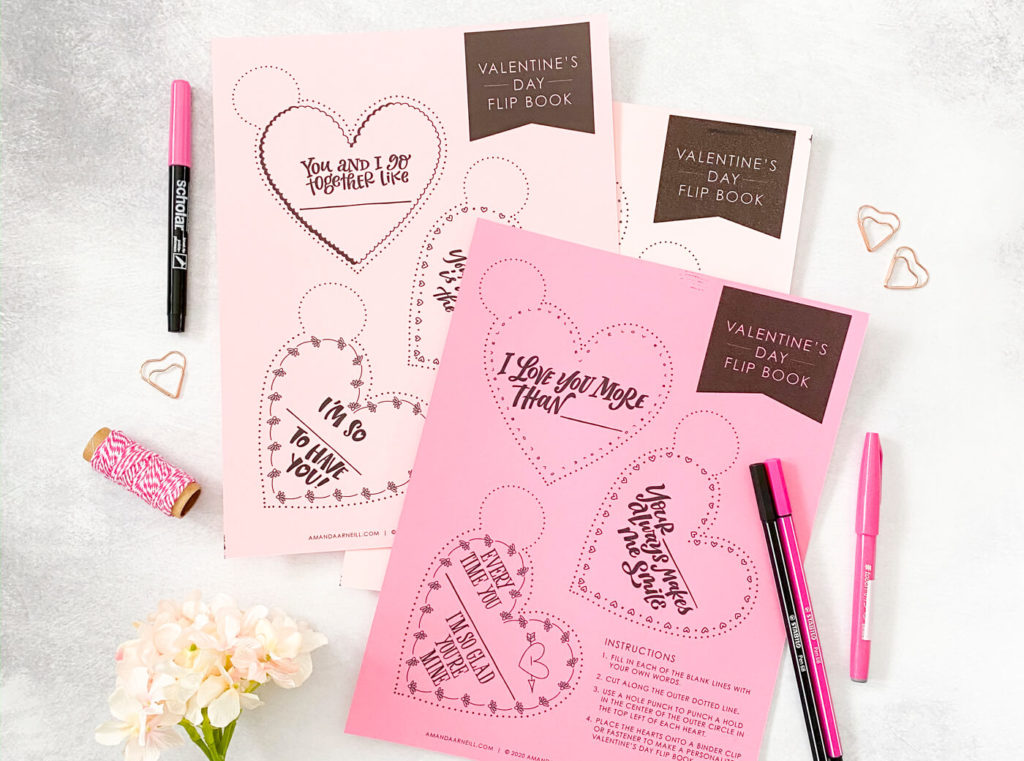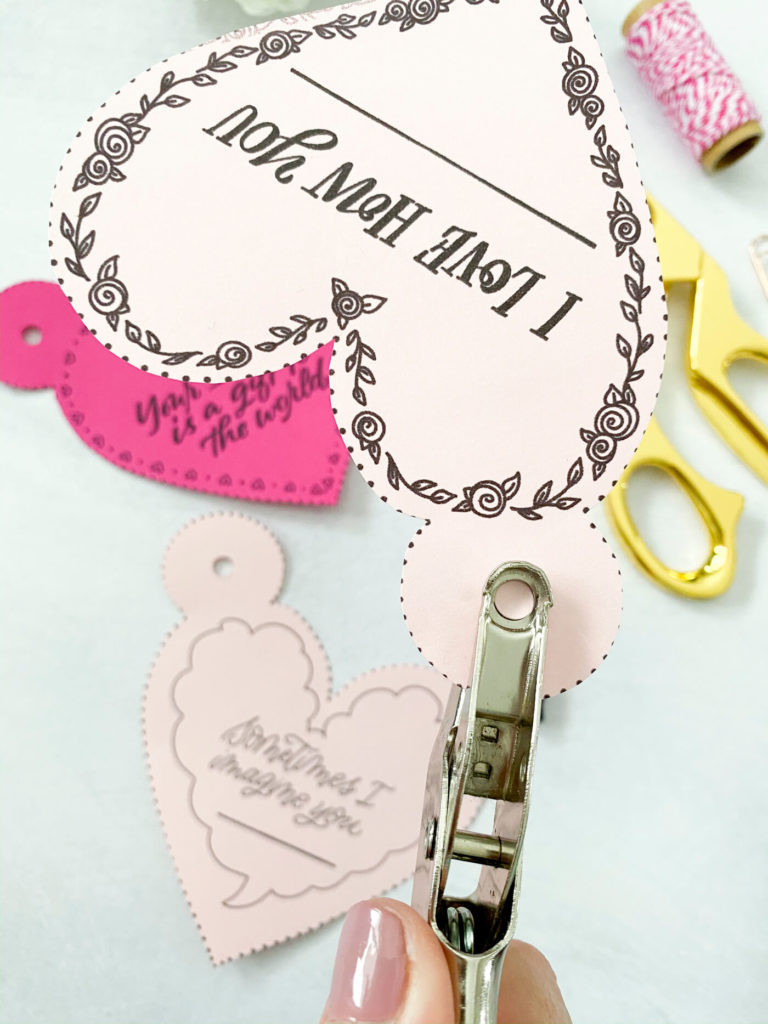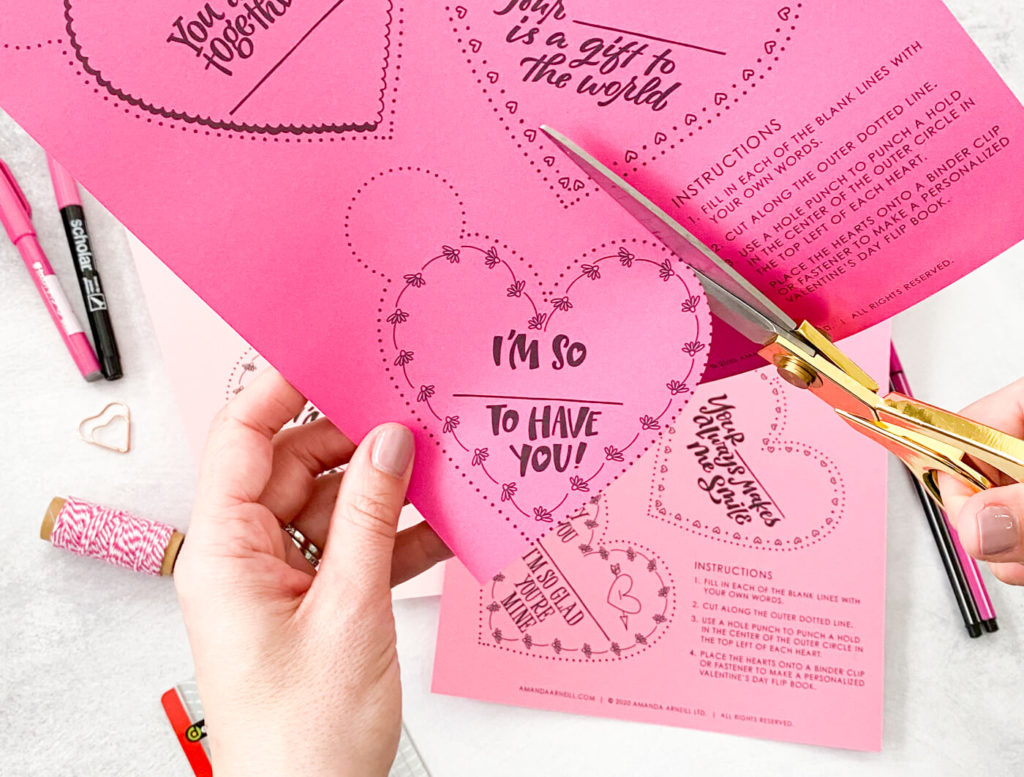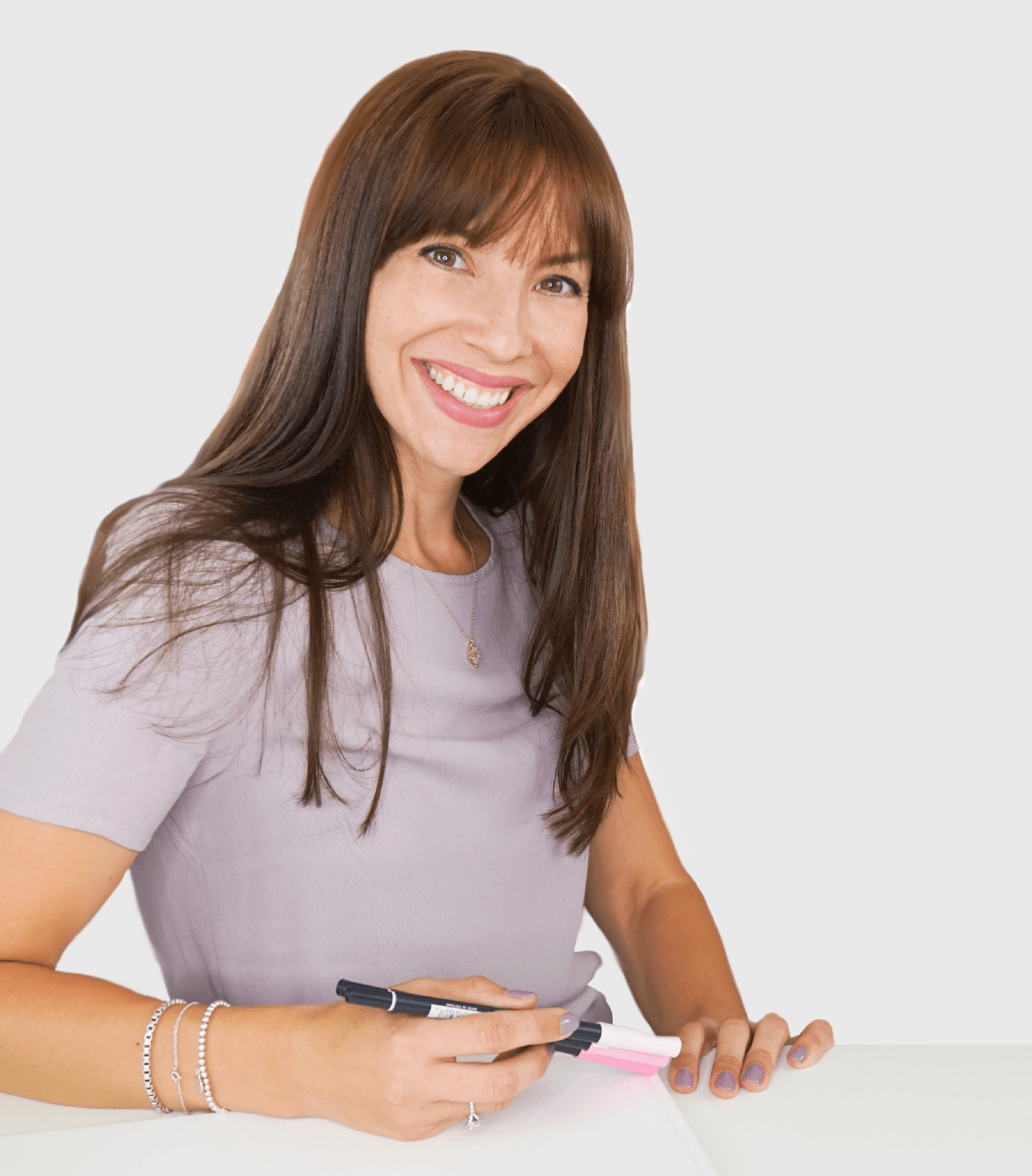 I'm going to assume that you're here because you love calligraphy, hand lettering and art... or maybe you just want to know more about it. Either way, you're totally in the right place!
xo
Amanda