One can never have too many dish towels (or so I tell myself since I own 37 of them) and a hand lettered dish towel is the perfect addition to any collection. With birthdays year round, holidays coming up and parties to attend, creating a hand made, hand lettered dish towel is the perfect way to say "I was thinking of you" (in a good way).
I hope that I'm not alone in this…but approximately 90% of my dish towel collection is, for lack of a better word, ugly. Great for function, not so great in form. Whenever I have guests over, I have to make sure that my one, rare presentable dish towel is displayed to avoid DTE (dish towel embarrassment).
To help you avoid episodes of DTE, I've put together four different lettering designs that you can use to make your own, beautiful dish towels!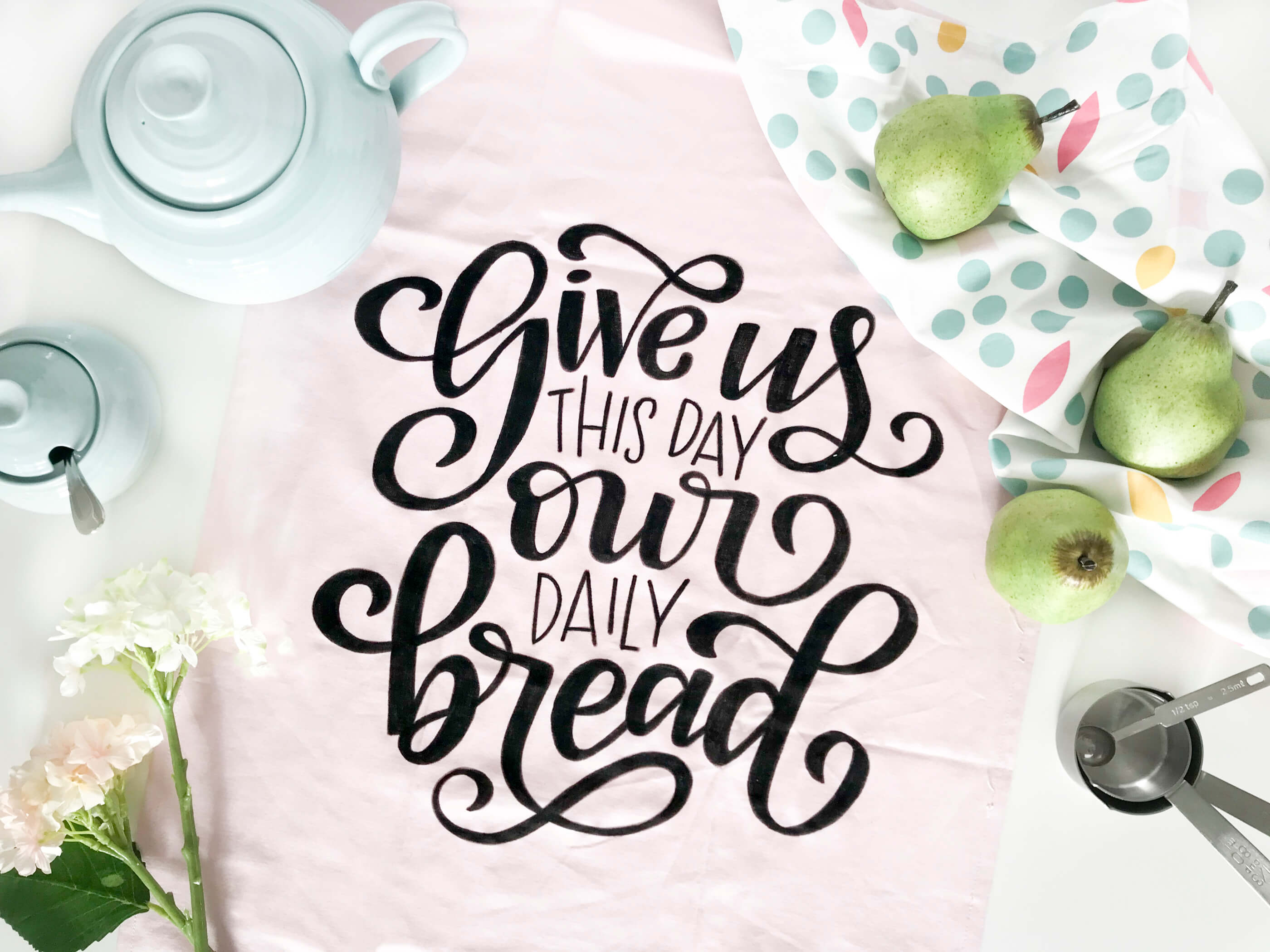 In this tutorial I'll teach you how to hand letter your dish towels and give you four free printable tracers, making this activity great for all levels of experience. Just click the link below to access the free tracers and scroll down to watch the tutorial.
#fightDTE
MATERIALS:
HOW TO:
Pre-wash your dish towel (optional)
Get your printed tracer of choice
Unfold and lay your dish towel over a light table or other flat surface where your light source will be behind your design
Place the tracer under your dish towel beneath where you want your design to be on the towel
Trace the design on to your dish towel with a pencil or water-erasable marker (optional)
Slowly trace the design on to your dish towel with the fabric marker using smooth lines until the design is completely traced
Turn off your light source and review your design, fill in any spots that may have been missed
Go over your design one more time with the fabric marker to ensure that your design stands out
Make sure you wait at least 24 hours before your dish towel is washed or used
Present your dish towel to the lucky recipient and win at gift giving (it's a competition, right?)
TIPS AND TRICKS:
You can tape your printed tracer to the dish towel to keep it in place
Trace your design from the top-down and while moving from your non-dominant handed side to your dominant handed side to avoid smearing your design
Try to make your downstrokes cohesive across the entire design
Hold your dish towel at the bottom to keep the fabric from wrinkling as you trace
Don't worry if the lines don't match the tracer exactly – do your best and make it yours!
Store your fabric pens lying down – avoid having the ink pool in any one spot in the pen to make your fabric pens last longer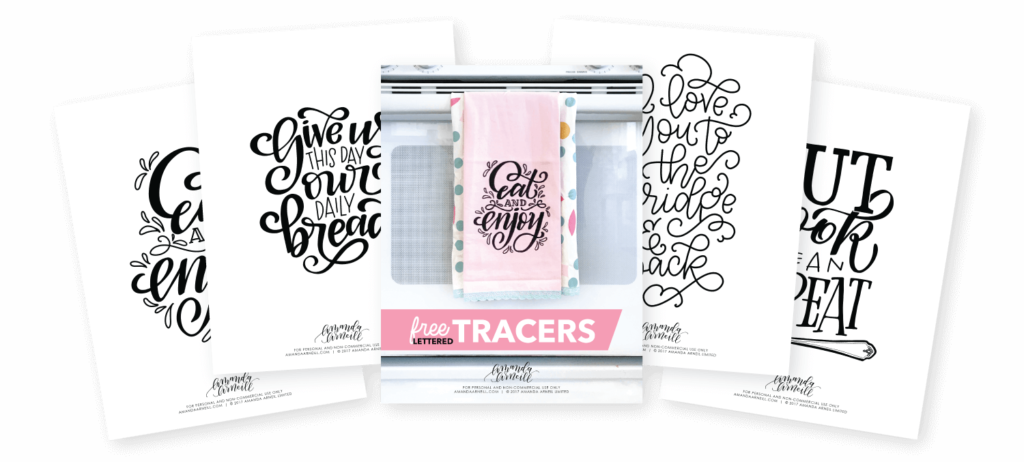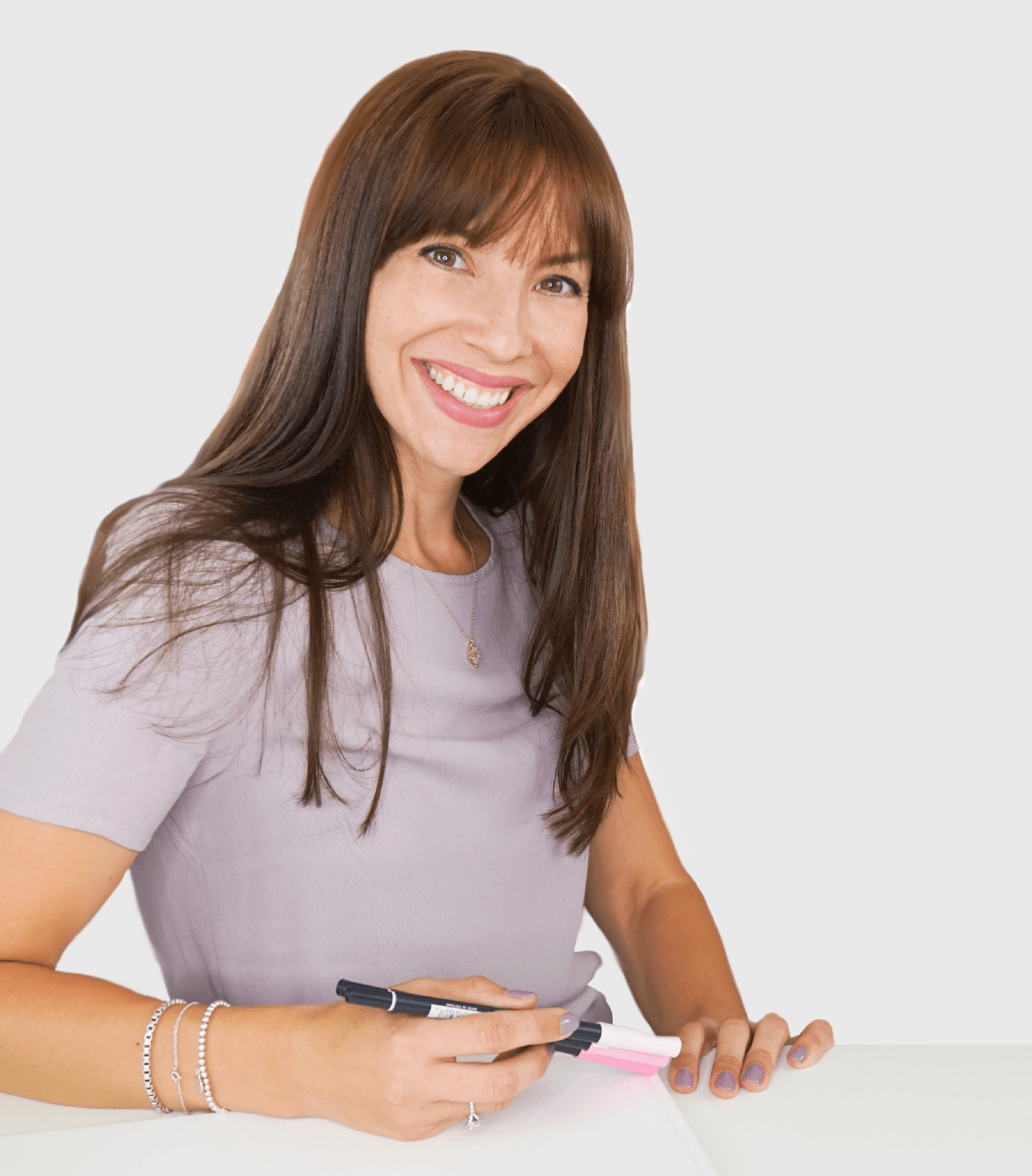 I'm going to assume that you're here because you love calligraphy, hand lettering and art... or maybe you just want to know more about it. Either way, you're totally in the right place!
xo
Amanda