Advanced Lettering Courses
Available Advanced Lettering Courses
SCRIPTURE CREATIVE
co-taught by Melissa Fischer and Amanda Arneill
Want to make your time with your Bible or in church more meaningful? Use your natural desire to doodle, draw, write and create to dive to a new level of intimacy with God.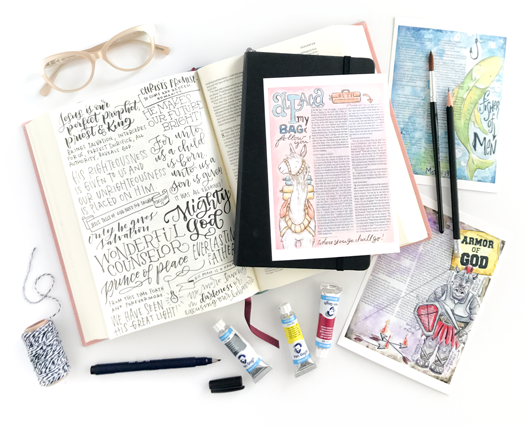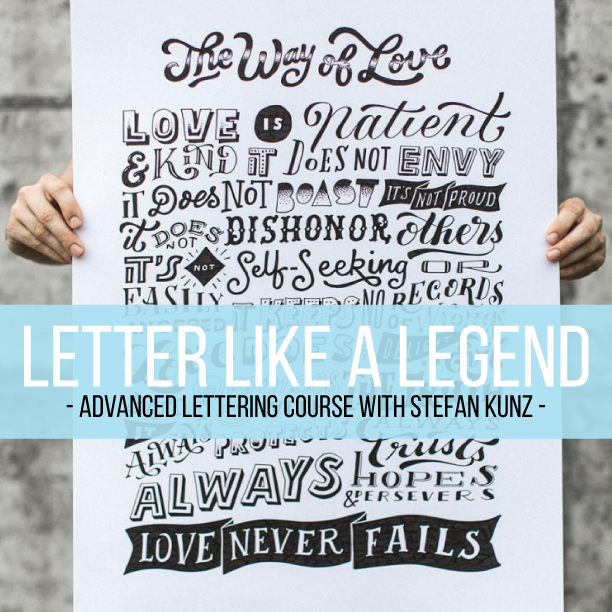 Letter Like a Legend
Taught by Stefan Kunz
If telling you that the amazing Stefan Kunz is the one teaching this isn't the enough to get you signing up right away, then you obviously haven't seen the lettering he does. So, stop reading right now and check out his Instagram account @stefankunz.
Now you're back and you know how amazing he is. And he's here to share his alphabets with you. How to create them, how to pair them and how to combine them to make a solid stunning piece that's a serious show-stopper.
This is your course is you can brush-letter up a storm but want more. Stefan will take you past brush lettering into the more linear styles of lettering that makes his work stand out from anyone else's. You'll learn so many styles that you'll be laughing.
co-taught by Alisse Courter and Amanda Arneill
Let's take your lettering even further by taking you off of the basic pen and paper and moving you to different surfaces and pop-off-the-page colors.
In this advanced course, Alisse Courter (@alissecourter) takes you behind the curtain and shares all of her wizard-like tricks for amazing blends that make the letters look like they are jumping right off the page (...hence the wizard status).
I constantly get asked how I letter on different items so that they last, look the way that the do, don't bleed and allow me to create pieces that allow me to escape from the paper jail. Learn all of my tricks and techniques for window lettering, writing on canvas or wood, and chalk art to take you beyond chalk basics to chalkboards you can ship without worry and digital manipulation of your chalk art on the iPad.
This course will open so many possibilities for you and will have your brain buzzing with all of the lettering you will be able to do! Toss that black pen and paper aside and let's go beyond!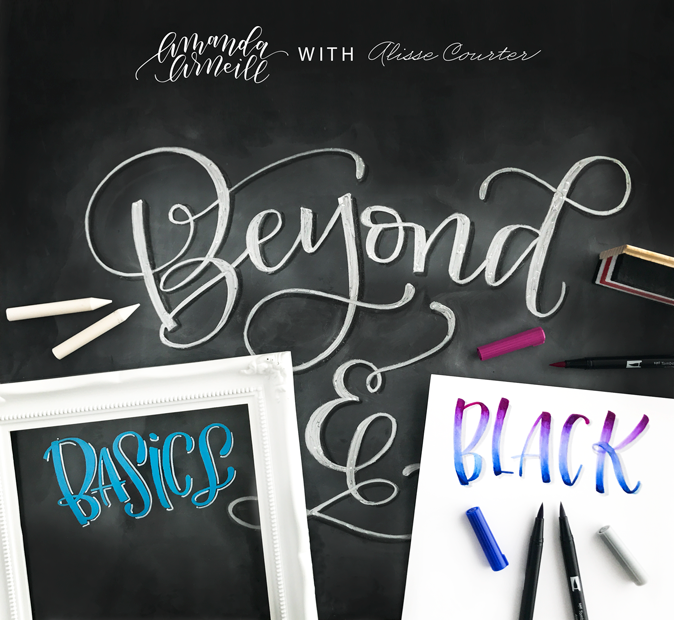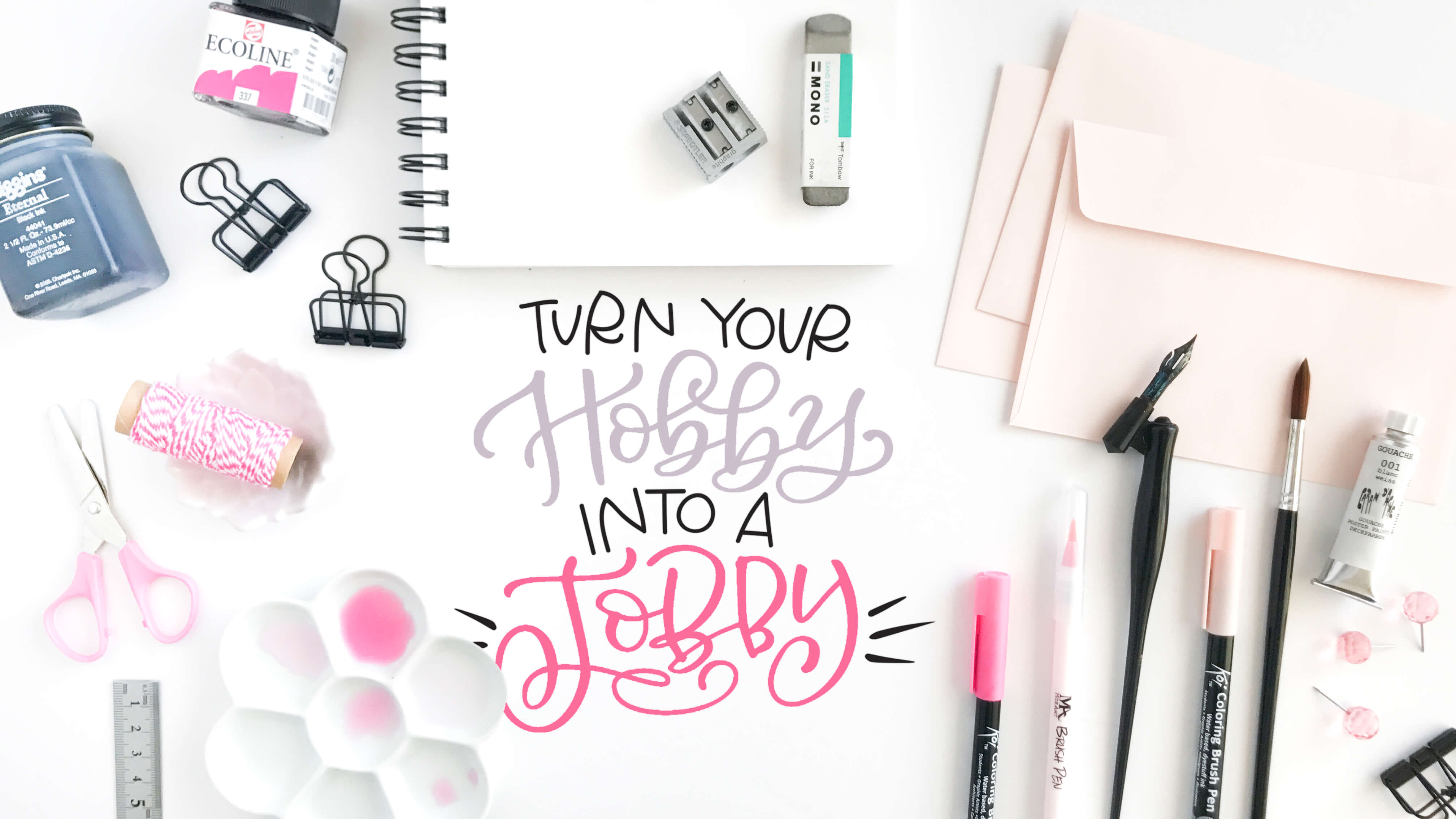 Turn Your Hobby into a Jobby
taught by Amanda Arneill
The dream of having a side business and the reality of making it happen can be two very different things. You can spend lots of time piecing together ideas of what your business should be, but let's make those dreams a reality.
Based in the practical application of theory, I developed this course to be the most intense course ever. Not intense scary, but intense step-by-step and chalk-a-block full of information you need to start a business, plan a business and nail a business.