I'm going to be totally honest with you… when I started lettering and putting my work on social media and Instagram, I had no idea what I was doing. But there are a few key things that I've learned that are pivotal in having a successful social media presence for hand lettering.
AUDIENCE
The first thing that you'll want to consider is who your account is for. Do you want it to be something that you use to get your lettering noticed or is it just a fun thing that you do on the side and you want your close family and friends to see what you're working on? I'm going to go out on a limb and say that if you're reading this, it's because you want to get your lettering noticed by a wider audience. That means that you will need to focus your account on one thing… lettering.
People need to know what they're going to get when they follow your account. If they saw the awesome lettering that you do, they don't suddenly want to see a photo of what you're eating for breakfast or the crocodile slippers that you're wearing. That might be cute every so often, but it also might make them pause, reassess if they actually want to see that "extra" stuff and leave. And that's not what we want!
If you're just wanting to entertain your family and friends, then post whatever you want. You know they have to keep loving you anyway (at least, that's what I like to remind my family and friends).
ACCOUNT
This leads back to the first question that I asked you about your audience. If you are going to be focusing on lettering, I highly suggest creating a new account that is separate from your personal account.
I didn't do this because I started out just sharing my lettering with my family and friends (all 44 of my followers), but when I switched to just sharing lettering, those people who signed up to see pics of my kids  wearing underwear on their heads or kissing worms (true story – that's what my youngest is into these days) all unfollowed me. I tried not to be offended when my friends unfollowed me, but let's be honest, they weren't my audience anymore. They didn't want to see photos of lettering regardless of how many flourishes I used.
Create that account that is only for your lettering. That way, people will know what they are signing up for and they will be able to predict what will be coming their way. They've signed up to see lettering and that's what you'll be giving to them.
ATTENTION
If you want attention, you need to show up. And show up consistently. Don't pop in here and there with days or weeks in between and then wonder why you aren't gaining followers. People have short attention spans (me!) and they won't remember you if they haven't seen anything from you in a few days.
This is a bit of a double edged sword because you have to commit. But it is also the best thing that you can do because you're committing to producing lettering every day. And do you know what happens when you letter every day… you get better! And getting better will gain you more followers! It's a super awesome cyclical process.
SO WHAT SHOULD YOU DO NOW?
Head on over to your favourite social media platform and create your new account. In the profile blurb, proclaim to the world that it will be all about lettering and then post your first lettering photo. If you don't know what to post, how about opening with the word "Hello" or your name? Both of those will introduce you and all of your lettering awesomeness to the world.
And then do that again tomorrow and the next day and the next. (Obviously you shouldn't keep writing your name or the word "hello" over and over again but I'm sure that you figured that one out yourself.) That consistency in expectation and content will help new people find you and know what they are signing up for.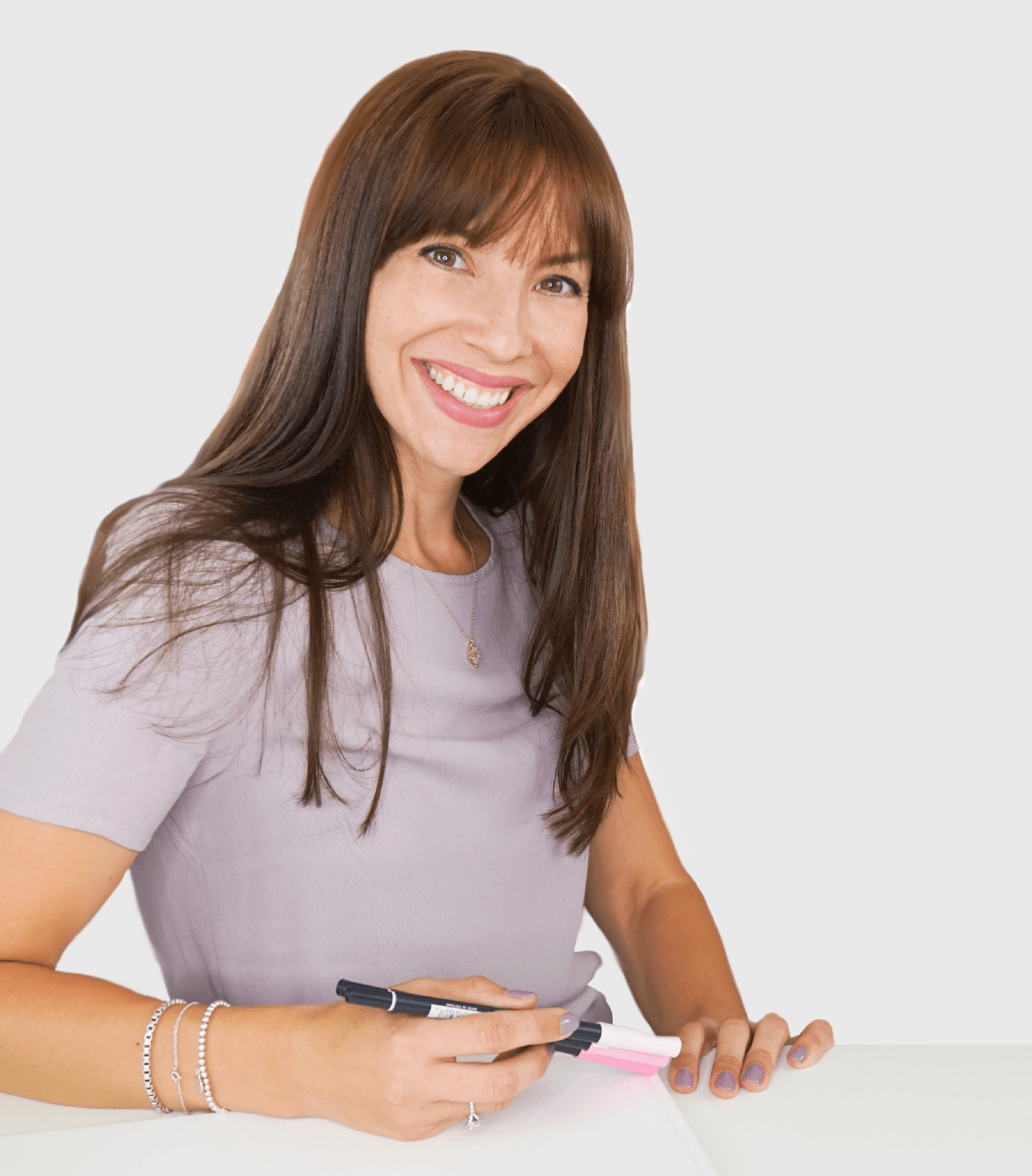 I'm going to assume that you're here because you love calligraphy, hand lettering and art... or maybe you just want to know more about it. Either way, you're totally in the right place!
xo
Amanda