This time of year is a great excuse to let the people in our lives know that we're thankful for them and why we appreciate them so much. Sometimes it's the small acts of kindness or parts of a loved one's personality that may play a huge part in why you are thankful for them – and they may not even know that! It's time to let them know and I want to help you with that with a free, Thanksgiving printable that you can fill in and customize for everyone and anyone that you are thankful for.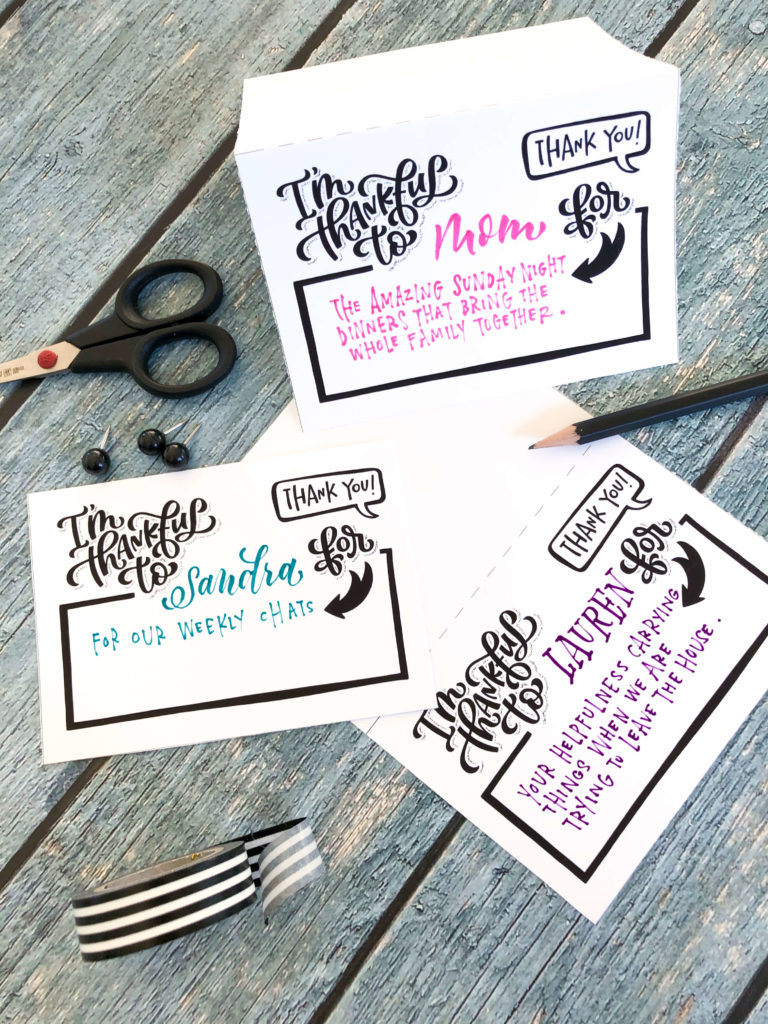 Speaking of "everyone and anyone", when I asked my girls who they wanted to fill in these cards for, Lauren wrote one to her Oma to thank her for taking such good care of her and Elyse. So sweet.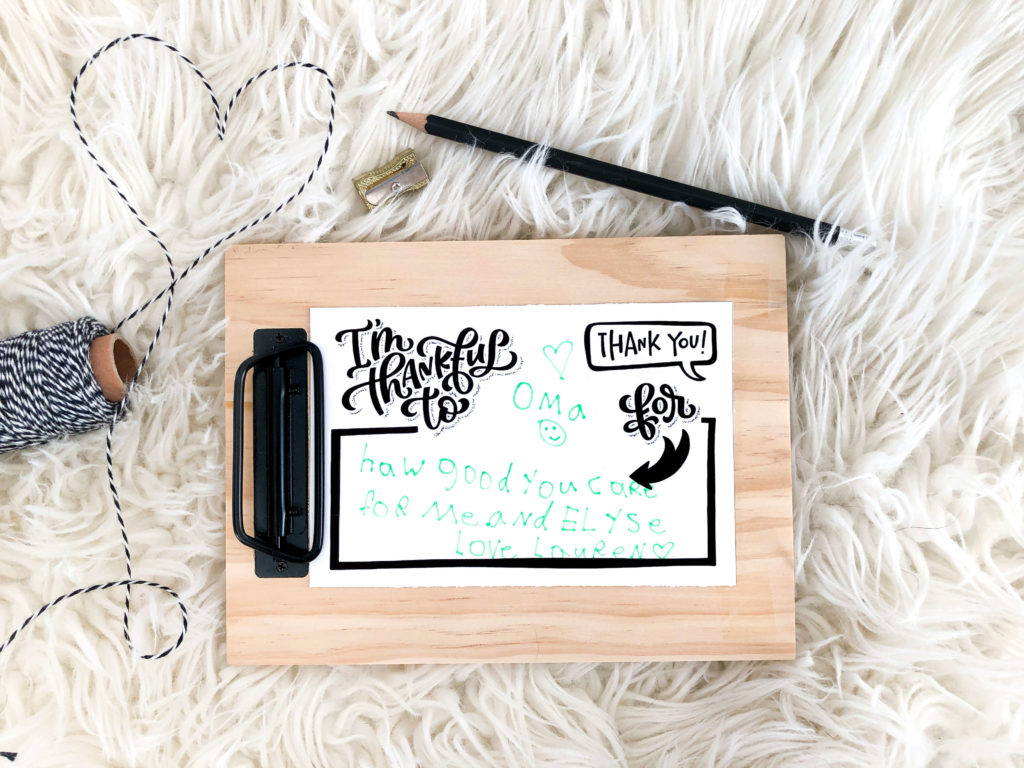 Elyse wanted to write one to Austin. Austin is the dog. She wanted to thank him for his fur. Fair enough, he is very soft and fluffy.
So naturally, he had to write one back. The possibilities are truly endless with these Thanksgiving printables!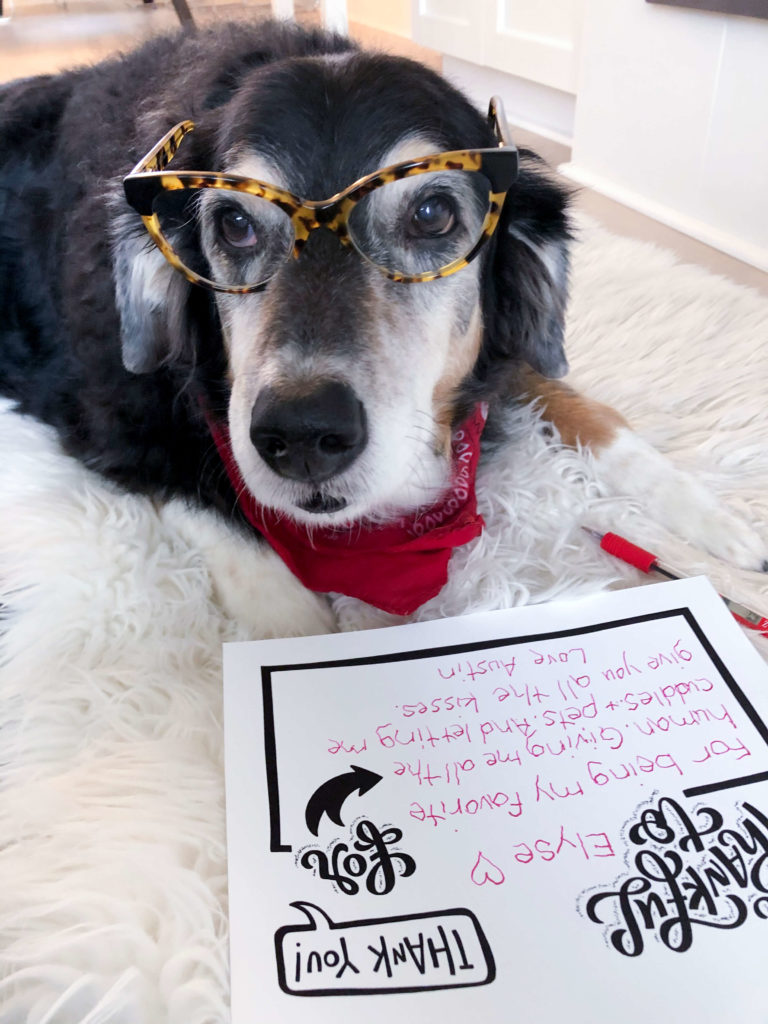 There are 5 different sizes/styles of this Thanksgiving printable available (including some foldable place settings to use at your Thanksgiving dinners) – so no matter how (or to who) you want to communicate your thankfulness, I hope there will be the perfect size printable for you!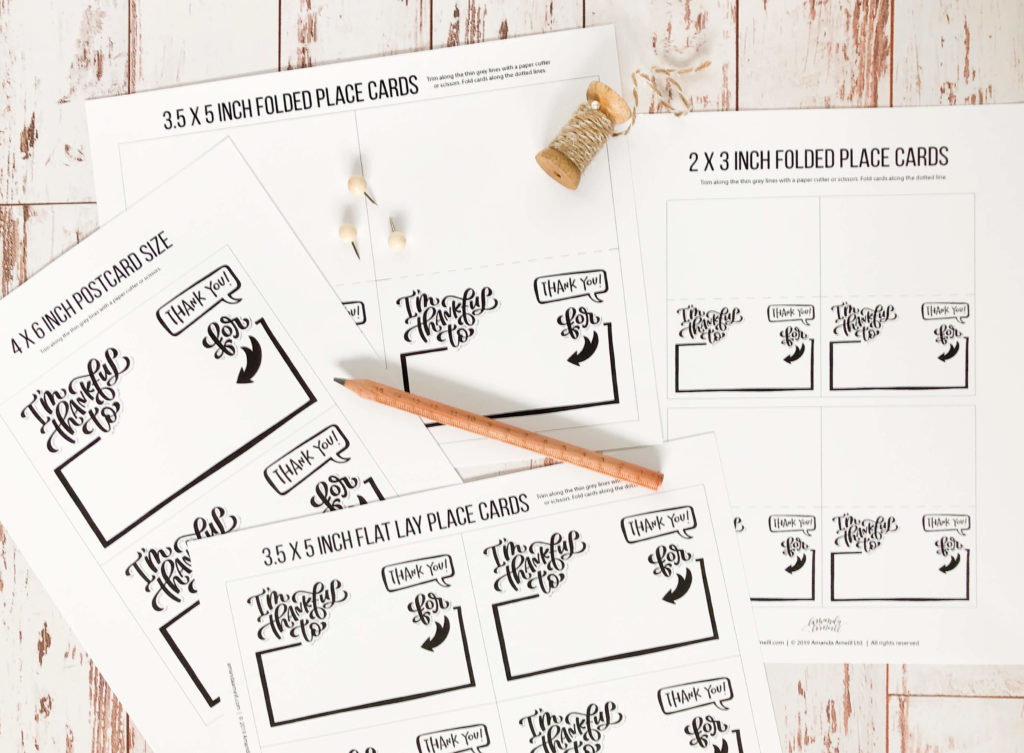 Just click on the size of printable you want below, download the file, print off as many as you need (I recommend printing these on cardstock) and enjoy!
Happy Thanksgiving to you and your loved ones! And know that one person I'm very thankful for is YOU! Yes, you! The amazing person that took the time to come over here at read this post. I know there are only so many hours and minutes in the day, and I appreciate you taking time out of your day to visit me over here. Thank you!
xo
Amanda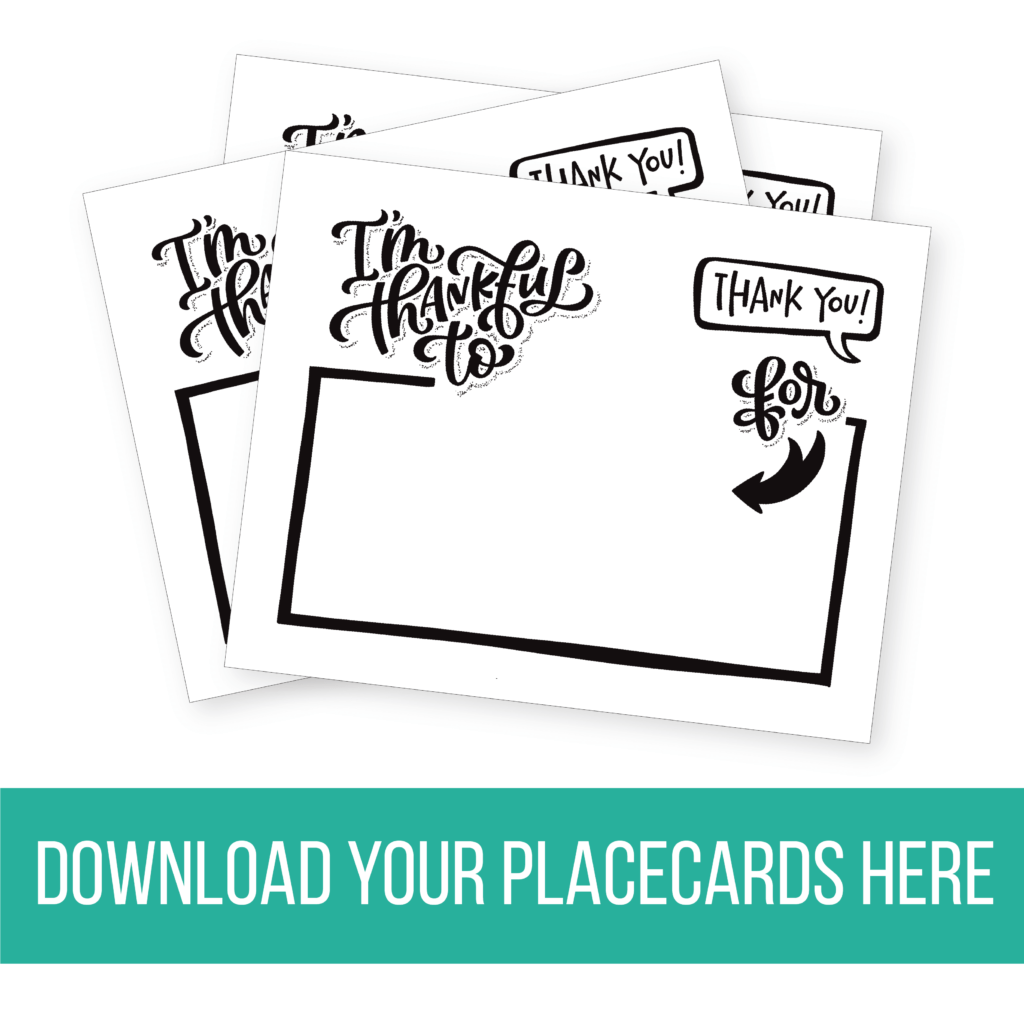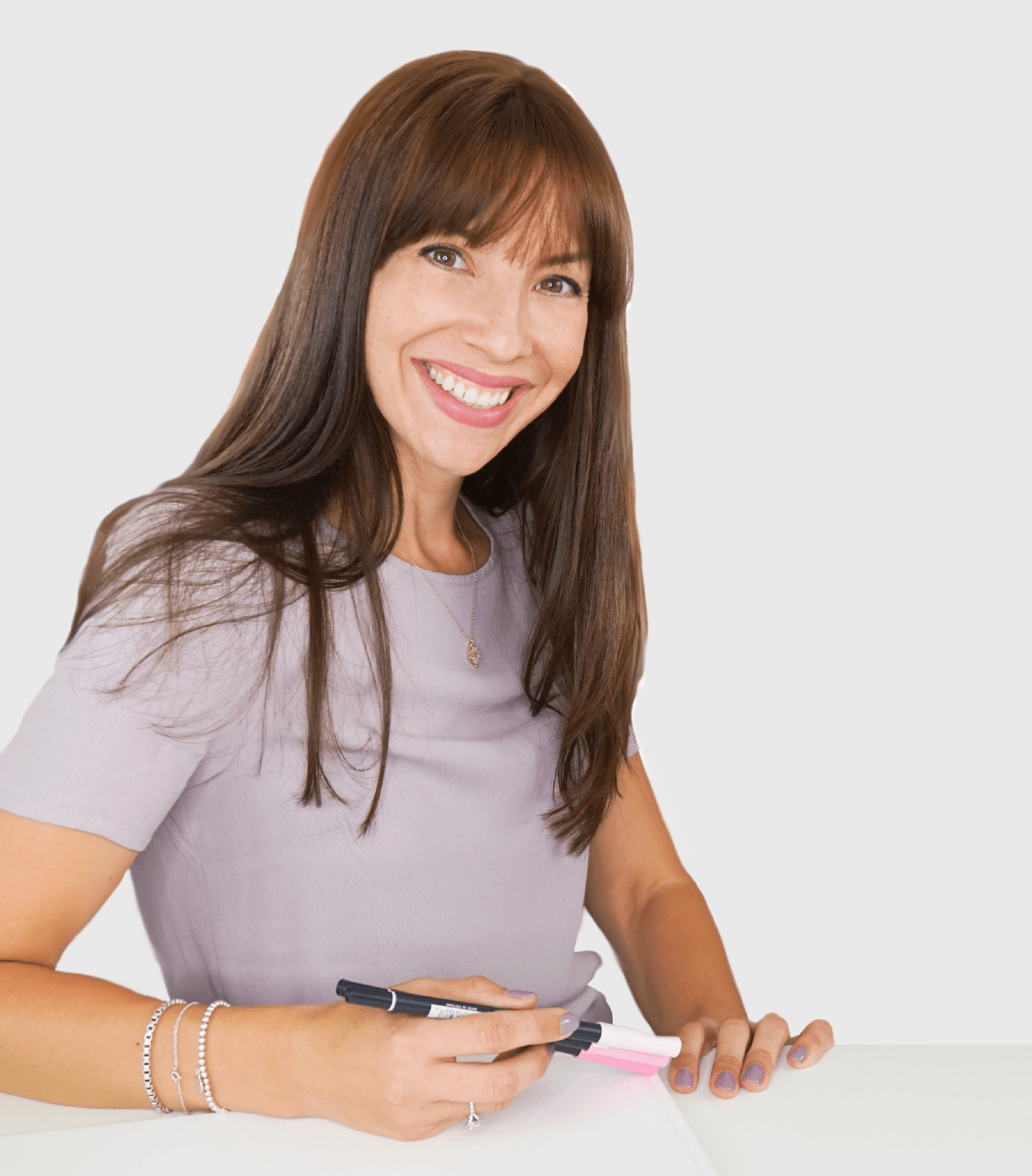 I'm going to assume that you're here because you love calligraphy, hand lettering and art... or maybe you just want to know more about it. Either way, you're totally in the right place!
xo
Amanda