Summer is upon us…and many of us are still stuck indoors right now for the most part. Let's bring the outdoors in with this simple but stunning craft idea – a flower wreath made from paper. This is such a straightforward craft that you can easily enjoy it with your kids as you work together to create a family wreath!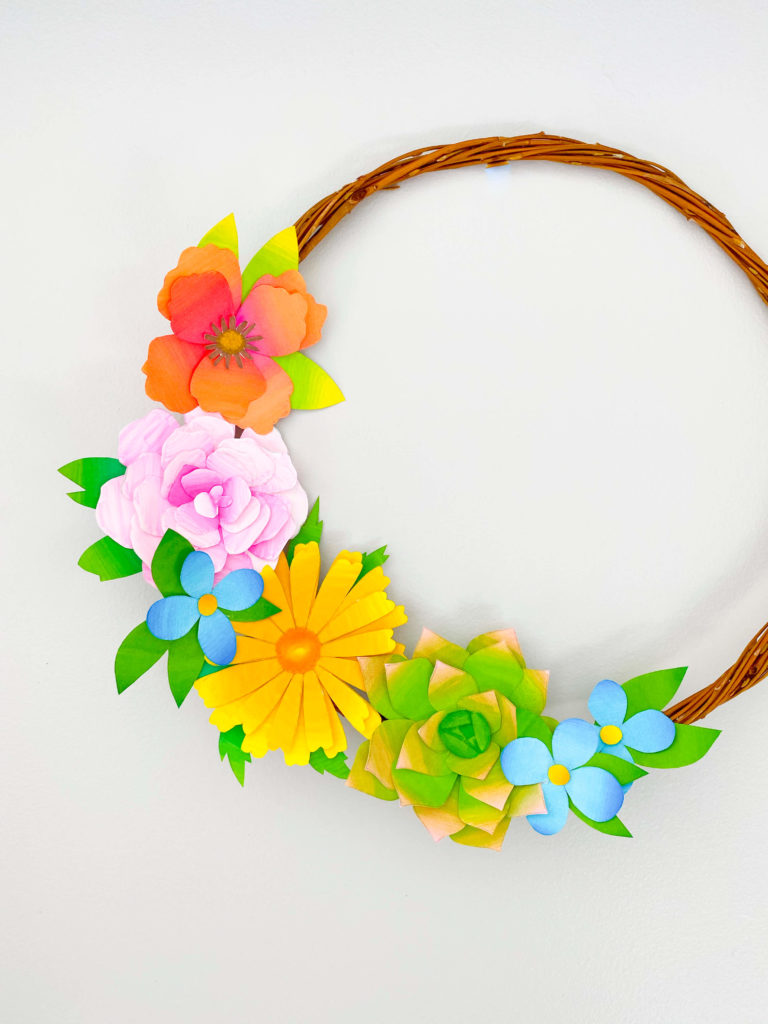 Materials:
White cardstock or similar quality paper
Scissors
Floral Printable Cut Out Pages (below)
Colored Markers (Alcohol Markers such as the Chameleon Pens work well)
Glue or Hot Glue Gun
Step-by-Step
Select the flowers that you want to use on your wreath. The flowers are available both as a full set printable or by flower so that you can selectively choose the flowers that you need to finish your wreath.
While the flowers are still on the page, color in your flowers. Add any detail that you would like at this stage. Make sure that you color to the grey line or slightly past it.
Color the leaves that you would like to match with each flower. Note that there are more leaves drawn than you need for your wreath. Extra leaves can be used to fill in any empty areas in your wreath between your flowers.
Working on a single flower at a time, cut out your flower pieces and the corresponding leaf or leaves.
Add a drop of glue to the center of the largest piece and place a smaller piece on top. Continue until you have glued all of your pieces together from largest to smallest.
Add a drop of glue to your leaves and glue those to the back of your flower.
Repeat this with all of your flowers and leaves.
As your glue dries, if you are using a paper plate as your wreath form, cut out the center of your paper plate. Leave the outer rim in tact. Do not cut the outer rim!
Once the glue is dry on your flowers, glue them onto your wreath frame. Try to place the flowers and colors so that they are balanced throughout the wreath.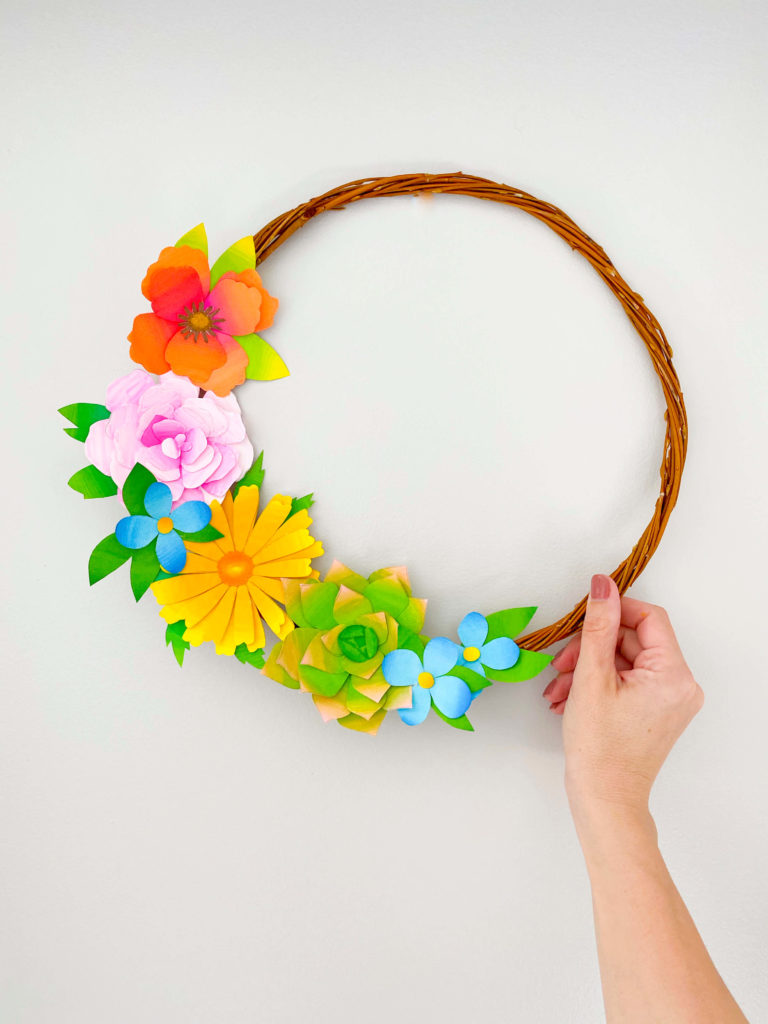 Printable Floral Forms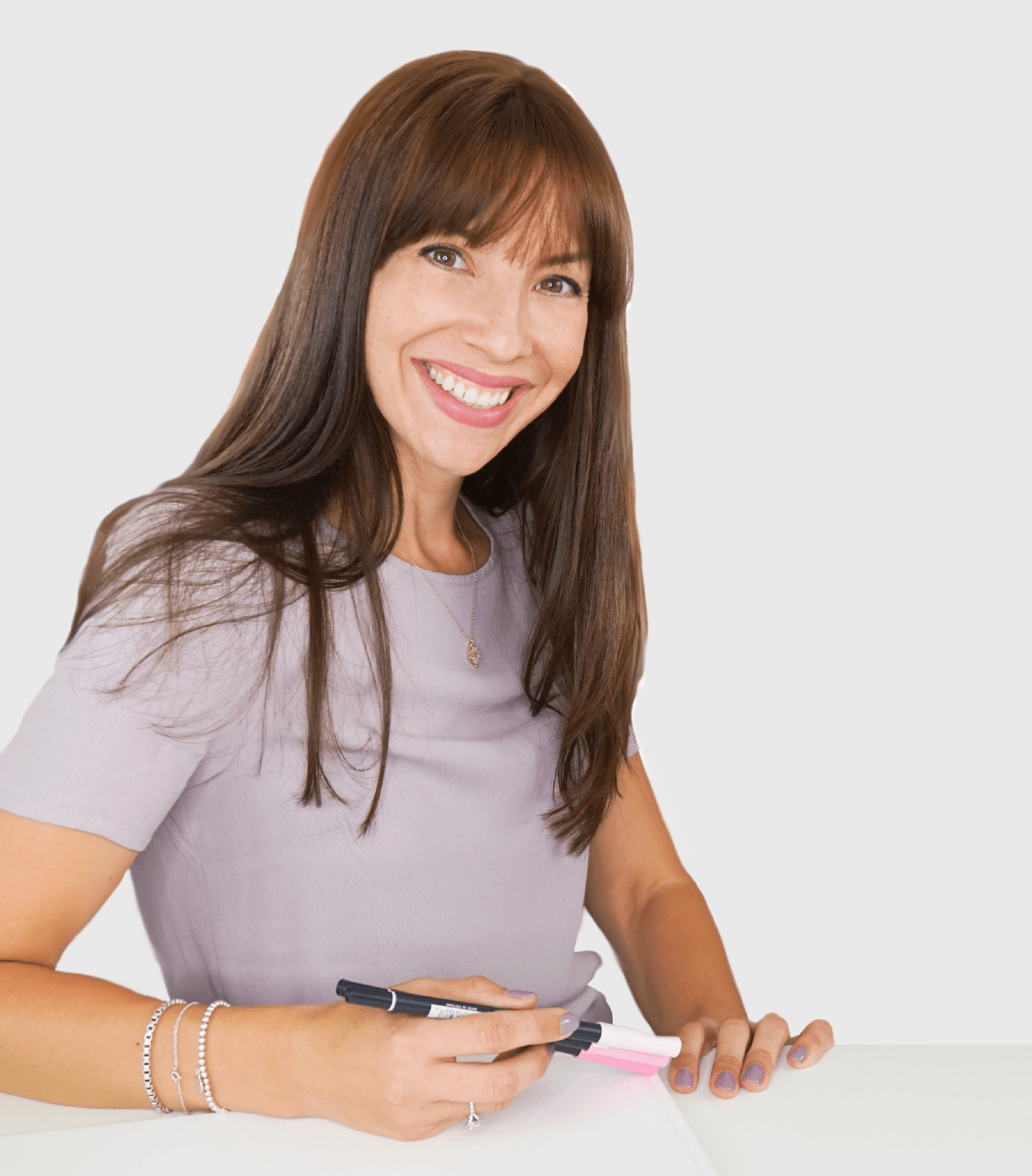 I'm going to assume that you're here because you love calligraphy, hand lettering and art... or maybe you just want to know more about it. Either way, you're totally in the right place!
xo
Amanda