There's so much good stuff to learn here for free. Read up!
After lettering and collecting brush pens for over 7 years now and doing countless "What's That Pen?" Honest Pen Reviews, by far one of the most common questions that I get asked is, "But which brush pen is the best?" That answer isn't an easy one! Like most questions, the answer is, "Well, it depends!"…
READ MORE...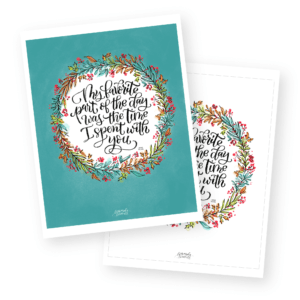 Sometimes it's the final touch that goes the extra mile. To help make everyone ooh and ahh at your thoughtful touches, I've created a free printable available in a variety of formats – 8×10 print, 5×7 print, cards and stickers or labels. You can choose to print the full color blue version or the white…
Read More

Get free weekly worksheets straight to your inbox. One word, once a week, many different ways to write it!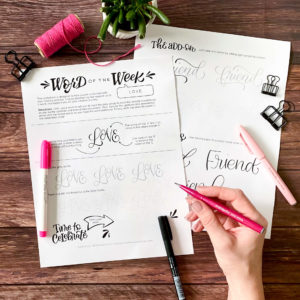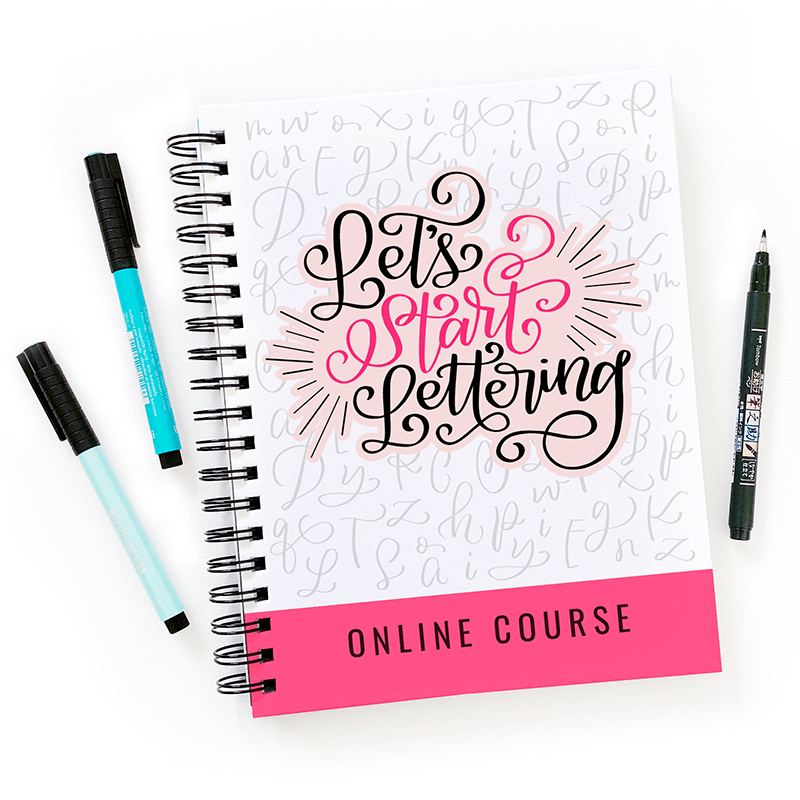 Establish a strong foundation in both printed and script brush lettering when you learn brush lettering through Let's Start Lettering! From first strokes through to letters and words and all the way to basic composition of phrases, the course videos and handouts will let you master your brush lettering skills.
Level up your Procreate skills with an in-depth course that dives deep into all of the amazing things that Procreate 5 offers. Learn to create your own Procreate brushes and make animations to make people stop and stare. 
Paint the stunning flowers and foliage that you've always dreamed of creating. With detailed step-by-step videos and a 99 page workbook, your house will soon be exploding with brilliant painted blooms.
CLICK HERE TO VIEW ALL COURSES
From paper to pens to paint and beyond, find out exactly what to get without wasting a single dollar!